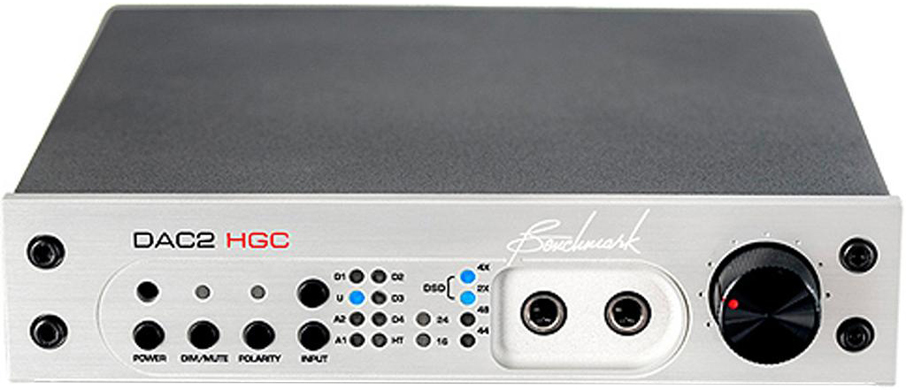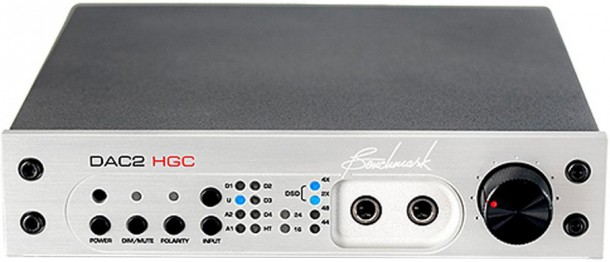 Può un DAC essere seduttivo? Sì se è il Benchmark DAC2 HGC; a un'estetica discutibile associa una qualità di conversione/riproduzione davvero eccezionale fino a pretendere di diventare un nuovo punto di riferimento per i convertitori da digitale ad analogico.
Nel campo dei convertitori da digitale ad analogico il rischio è che si sia già detto tutto o quasi. Tralasciando la diatriba di chi ritiene assolutamente necessario avere anche il supporto al formato DSD (di cui i detrattori dicono "ma tanto c'è poco o nulla che è stato registrato in quel formato", mentre gli estimatori sostengono a spada tratta che "un qualsiasi PCM convertito e suonato in DSD è più dolce"), archiviata come vinta la battaglia contro il jitter, capito che il DAC aspira a diventare il cuore pulsante dell'impianto, è già da un po' che i prezzi si sono abbassati e le performances piacevolmente omologate verso l'alto.
Fa eccezione il Benchmark DAC2 HGC, che tiene il suo prezzo sostenuto (è tutto made in USA) e si presenta come un modello di riferimento per i suoi incredibili bassi valori di rumore e distorsione, oltre che per la sua accuratezza nella restituzione del segnale sonoro.
È una questione di chimica, recita una hostess a una petulante bambina in una martellante pubblicità. È una questione di dettagli, tutti curatissimi, in questo DAC.  L'applicazione di una serie di filtri digitali proprietari, una porta USB asincrona di ultima generazione, il sistema di riduzione del jitter UltraLock2™: il Benchmark DAC2 HGC monta a bordo un chip di conversione a 32 bit che si occupa anche di trattare nativamente i segnali DSD, facendo uno switch "al volo" per trattare al meglio i segnali PCM e quelli in DSD.
Uscite XLR, DSP disponibili per l'ascolto in cuffia, home theater bypass, assenza di qualsiasi tipo di colorazione sonora e un progetto di stretta derivazione dall'ambito professionale completano il quadro del Benchmark DAC2 HGC.
Caratteristiche tecniche DAC DSD a 32 bit Benchmark DAC2 HGC 
SNR:  126 dB, A-Weighted
SNR:  123 dB, Unweighted
THD+N:  –109 dB, 0.00035% (1 kHz, 0 dBFS)
THD+N, –108 dB, 0.00040% (20 to 20 kHz sweep at – 3 dBFS)
Frequency Response:  +0 dB/–0.04 dB (20 to 20 kHz at Fs=96 kHz )
Driver Windows operating systems require a driver when operating in USB 2.0 mode (required for 192 kHz operation).  No driver is required for Mac or Linux operating systems.  No driver is required for any operating system when operating in USB 1.1 mode (sample rates up to 96 kHz).
Prezzo di listino: 1995 $
Produttore: BENCHMARK MEDIA
LA NOSTRA SELEZIONE DI DAC AL MIGLIOR PREZZO