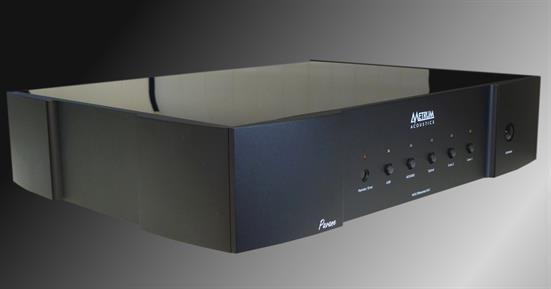 Orgogliosamente privo di upsampling, il Metrum Acoustics Pavane DAC è un convertitore di "peso" (10 kg!).
Diciamocela tutta. Nella stra-grande maggioranza dei DAC troviamo i soliti 3/4 chip di conversione, di terze parti. E, sempre per essere in vena di sincerità, l'upsampling fornisce risultati apprezzabili (quasi) solo se partiamo da file di qualità non eccelsa.
Il DAC Metrum Acoustics Pavane, invece, è orgogliosamente no-upsampling ed è basato su un chipset di conversione nuovo di zecca e sviluppato in casa dal produttore olandese.
In verità i chip di conversione usati in questo DAC sono ben 8, 4+4 in parallelo e pilotati da un sistema denominato R2R, che divide i campioni audio di ogni canale in pacchetti separati, per poi ricomporli in un segnale stereo una volta che diventati analogici.
Il risultato di questo processo è una incredibile linearità anche a 24 bit e fino a -140 dB. Di fatto un dual mono, il Metrum Acoustics Pavane DAC raggiunge i 120 dB di separazione. Il suono di questo convertitore viene promesso come quello più possibile vicino a quello analogico, quindi privo di qualsiasi artefatto digitale.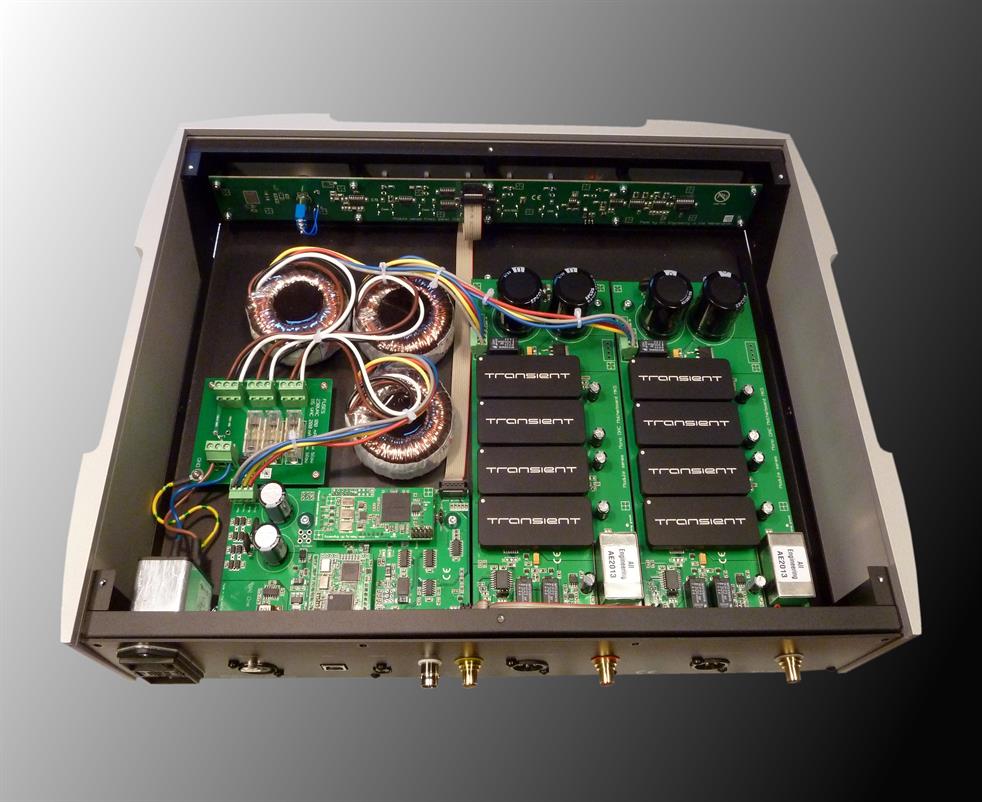 Caratteristiche tecniche Metrum Acoustics Pavane DAC
Convertitore a 4 + 4 DAC in parallelo
Alimentazione da 45 VA mediante 3 trasformatori toroidali
Ingressi: 1x optical, 2x coaxial (1x BNC and 1x RCA), AES/EBU e USB
Uscite: 2x RCA Neutrik © cinch connectors, 2x XLR
Risposta in frequenza: 1Hz – 20 khz -2.5 dB. 44.1 kHz sampling; 1Hz – 65 kHz – 3dB .192 and 384kHz (USB)
THD 0.01 %
Frequenza di campionamento supportate: optical 44.1 – 96 kHz, coax e AES/EBU: 44.1 -192 kHz, USB 44.1 – 384 kHz
Dimensioni 440 x 320 x 85 mm.
Peso 10 kg.
Prezzo in rete: 4.995 euro
Produttore: METRUM ACOUSTICS