Teac alza il tiro della serie 501. Il DAC UD-501 supporta, come ormai d'upo, il DSD sia a 2,8 e sia a 5,6 MHz. Le frequenze di campionamento e la profondità dei bit sono anch'esse ai massimi livelli: 32 bit/384 kHz. Basato su due convertitori BurrBrown PCM1795 a 32 bit, il Teac UD-501 è un DAC dual mono, dato che proprio la presenza di due convertitori consente di elaborare i segnali dei due canali stereo separatamente, per raggiungere spettacolari prestazioni soniche.
Il collegamento e la gestione della USB (asincrona) avviene a scelta dell'utente mediante ASIO o DoP, per assecondare anche i gusti più spinti degli audiofili digitali, e gli op amp sono i blasonati JRC Muses, due MUSES8920 per canale, famosi per la loro resa tridimensionale del suono.
Forte di una serie di premi guadagnati dalle istituzioni più prestigiose, compreso il VGP (Visual Grand Prix) Gold Award e l'AEx (Audio Excellence Award), il DAC Teac UD-501 vanta anche una circuitazione di tipo Pure Audio.
Come dicevamo in apertura, supporta la conversione anche da DSD a PCM e sia con l'ASIO, sia con il DoP (DSD over PCM) ignora il clock del PC per basarsi su quello alloggiato al suo interno, di altissima precisione e bassissimo jitter.
Il 
Teac UD-501
ha tre tipi di filtri digitali per l'uso "normale" e quattro applicabili per il playback dei segnali in DSD.
Seguendo la filosofia in voga e abbracciata da molti produttori, automaticamente fa l'upsampling a 192 kHz dei segnali audio da decodificare. L'upsampling opera a scelta dell'utente, che può inserirlo o disinserirlo a piacimento. L'alimentazione è affidata a due trasformatori toroidali, anche in questo caso uno per canale; lo chassis è completamente in metallo, col frontale in alluminio e con particolari accortezze costruttive anti-vibrazione.
Di grande versatilità il settore ingressi e uscite: 2 ottiche, 2 coassiali, una coppia di XLR, una coppia di RCA, 1 USB; le usscite bilanciate inoltre sono fatte per essere usate con amplificatori moderni o d'annata, dato che sono selezionabili nelle modalità pin 2 HOT o pin 3 HOT.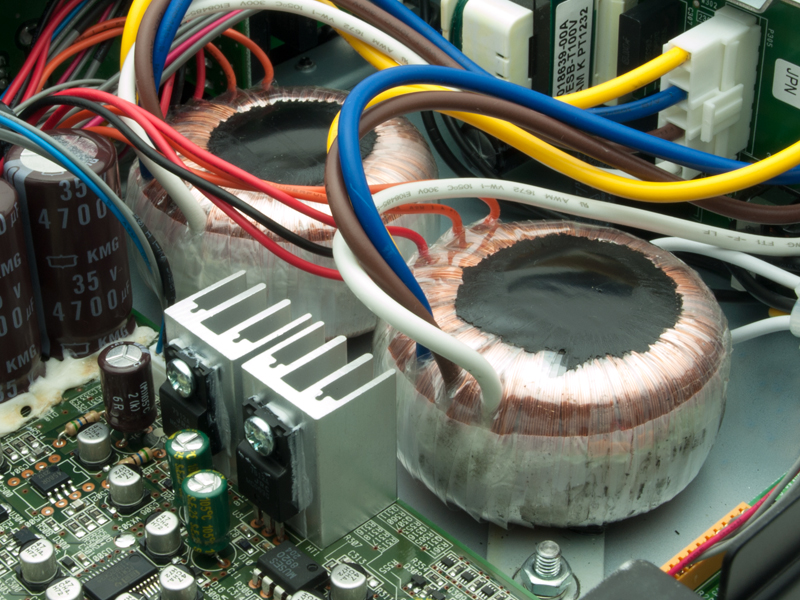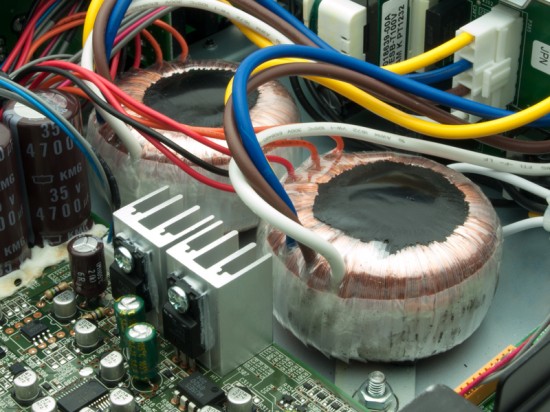 Caratteristiche tecniche DAC Teac UD-501 Dual Monaural
Supports DSD 2.8/5.6 MHz playback (via USB)
Supports PCM 32 bit/384 kHz playback (via USB)
Supports PCM 24 bit/19 2kHz playback (Coaxial)
Supports up to 24 bit/96 kHz playback (Optical)
Supports DSD native playback by ASIO2.1 or DoP method
Exclusive driver software for Windows
Standard driver software for Mac
Asynchronous transfer mode
4 selectable analog filters (playback USB, DSD)
3 selectable digital filters (playback USB, PCM)
Non-integral up-conversion to 192kHz, when input signal is less than 192 kHz (On/Off selectable)
Throughout dual monaural design from power transformer to output section
Two toroidal-core power transformers
Two BurrBrown PCM1795
Four MUSES8920 operational amplifier
Parallel buffer for RCA output
Power supply to USB circuit is switchable
Lineout circuit can be disabled when headphone is used.
Low power consumption (MAX 13 W)
Auto power saving mode (On/Off switchable)
Display mode switchable (Show Up-conversion mode and selected filter)
Line out switchable (XLR or RCA)
Polarity change on XLR (2=HOT or 3=Hot)
Full metal body
Organic EL Display with Dimmer
1 USB audio input
2 Optical Inputs
2 Coaxial Inputs
1 Stereo RCA/XLR
3-polar AC socket with a detachable AC cable
Prezzo in Rete: 700 euro
Produttore: TEAC
Auto Amazon Links: Nessun prodotto trovato.
10,99 €
9,99 €
【Risoluzione 4K e 1080P supportata】 FOKKY HDMI 4K Splitter supporta risoluzioni di 4K @ 30Hz, 1080p @ 60Hz, 1080p @ 30Hz, 1080i, 720p, 576p, 576i, 480p ecc. Lo splitter HDMI è ideale per installazioni al dettaglio o bar sportivi, intrattenimento dome...
read more
(a partire da 1 Dicembre 2021 20:35 GMT +01:00 - Altre informazioni

Product prices and availability are accurate as of the date/time indicated and are subject to change. Any price and availability information displayed on [relevant Amazon Site(s), as applicable] at the time of purchase will apply to the purchase of this product.

)