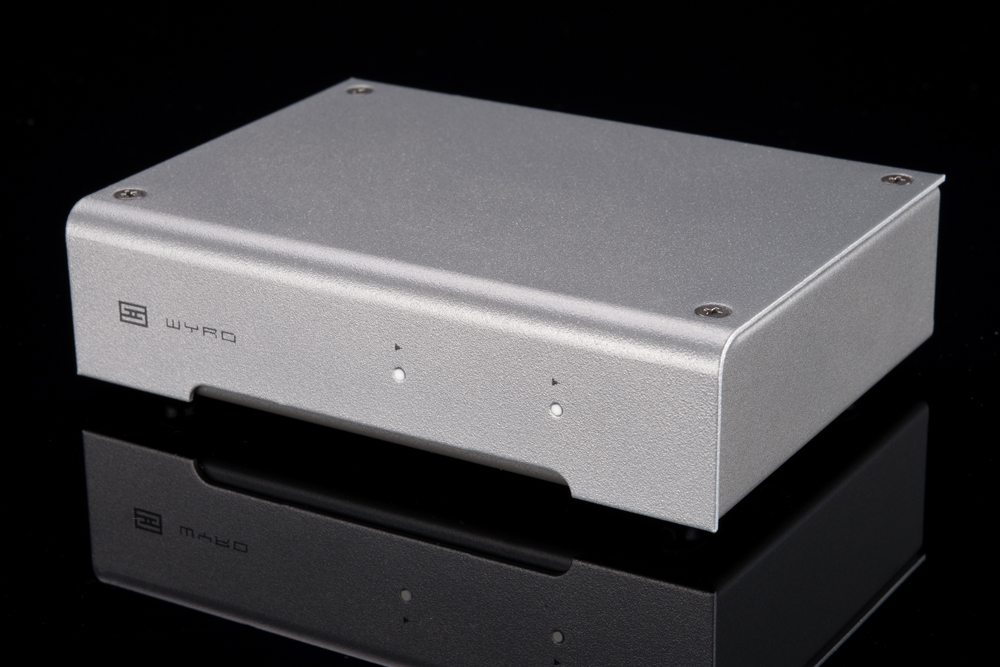 L'USB manda rumori elettrici al vostro impianto di musica liquida ad alta risoluzione? Schiit Audio Wyrd risolve il problema. E con pochi euro.
Schiit Audio Wyrd è un isolatore di corrente che lavora sui segnali che viaggiano su presa USB.
L'avvento della musica liquida ad alta risoluzione (ma anche lossy) ha portato con sé alcune problematiche altrimenti inedite, non ultima quella del rumore tipico dei segnali in dominio digitale.
Schiit Audio Wyrd, quindi, elimina i rumori che viaggiano via USB dal computer all'impianto audio, in qualche modo "purificando" il segnale.
Non solo. Al suo interno ha un oscillatore di precisione a cristalli che ripete i pacchetti di dati della USB 2.0, operando un reclock decisamente più preciso dell'originale e stabilizzando il flusso dei dati
I miglioramenti riguardano soprattutto le alte frequenze, da cui i filtri dei DAC eliminano con dei tagli repentini il rumore. Col Schiit Audio Wyrd, invece, al DAC arriva un segnale già puro e non saranno chiamati in causa i filtri del DAC, particolarmente "violenti" sui file a 192 kHz.
Caratteristiche tecniche power isolator Schiit Audio Wyrd
USB Ports: 1 in (Type B) and 1 out (Type A)
USB Mode: USB 2.0 (480Mbps), backwards-compatible to USB 1.1
USB Packet Repeater: Controlled via 20ppm crystal oscillator
USB Power Current Capability: Over 500mA (full USB 2.0 spec)
Power Supply Type: linear, with precision low-noise (2.5uV) voltage regulators
AC Power: 9VA 6VAC wall-wart
Power Consumption: 6W maximum, <1W typical (depends on power draw of USB device)
Size: 5 x 3.5 x 1.25"
Weight: 1 lb
Il prezzo di listino del Schiit Audio Wyrd è di 99 USD.
Produttore: SCHIIT AUDIO