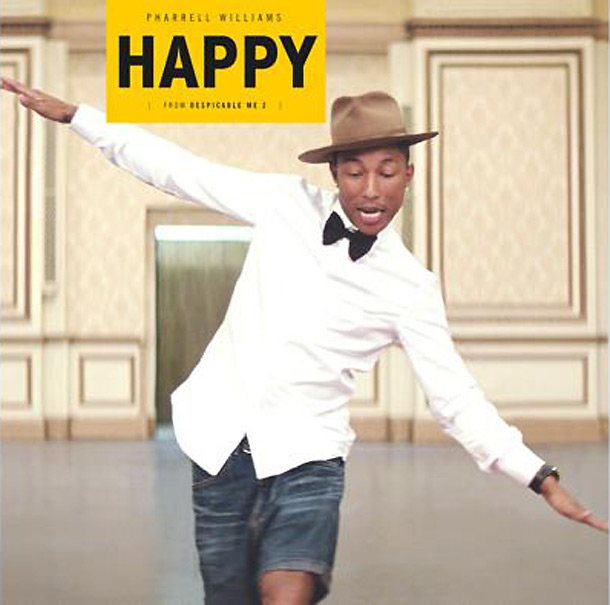 Siamo entrati in estate e Spotify, il principale servizio di musica in streaming, ha rivelato la classifica delle canzoni che stanno facendo "sorridere" gli utenti.
Analizzando migliaia di playlist in tutto il mondo e tenendo in considerazione i livelli di positività di ogni canzone, Spotify ha creato la Top 10 dei brani più allegri, che si trovano solitamente in playlist intitolate "Happy", con il successo Happy di Pharrell Williams in cima alla lista.
Happy di Pharrell si è aggiudicata, infatti, il primo posto tra le canzoni più positive dell'estate, seguita da Best Day Of My Life degli American Authors, The Walker di Fitz and The Tantrums e dalla hit dei Clean Bandit Rather Be. Altri successi presenti nella classifica sono Summer di Calvin Harris e Pompeii dei Bastille.
È The Walker di Fitz and The Tantrums il brano che mette più allegria tra gli utenti italiani, seguito da Digital Witness di St. Vincent e da Rather Be dei Clean Bandit.
1. Happy – Pharrell Williams
2. Best Day Of My Life – American Authors
3. The Walker – Fitz and The Tantrums
4. Rather Be – Clean Bandit feat. Jess Glynn
5. Digital Witness – St. Vincent
6. Safe and Sound – Capital Cities
7. Summer – Calvin Harris
8. Sponge Won't Soak – Wild Moccasins
9. Come Home – Chappo
10. Pompeii – Bastille
Qui per ascoltare la playlist previa registrazione.