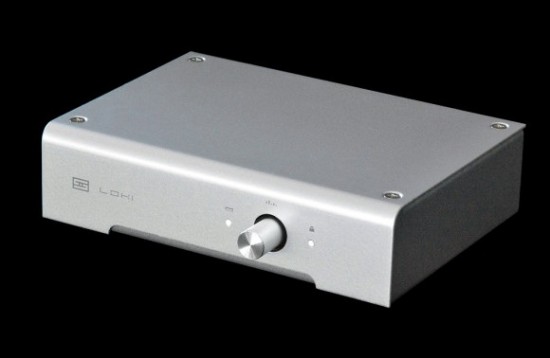 Un DAC in grado di supportare il formato DSD è il nuovo oggetto del desiderio degli audiofili adepti al culto della musica liquida in HD. Sfizio che si paga parecchio caro. A fare piazza pulita ci pensa lo Schiit Audio Loki, in vendita a soli 150 dollari americani.
Non solo 150 dollari sono pochi per un DAC in senso assoluto, ma sono un'inezia se consideriamo quanto costano (ingiustificatamente) i DAC in grado di tradurre il formato DSD.
Schiit Audio da sempre ci ha insegnato a credere ai miracoli di incredibili rapporti qualità/prezzo, e non fa eccezione col nuovo convertitore Loki.

Nello Schiit Audio Loki la decodifica dei segnali DSD64 avviene da file audio presenti su PC o su Mac e che quindi arrivano al Loki via USB, ma è anche è possibile escludere questa circuitazione con la semplice pressione di un tasto, in modo da attivarla solo alla bisogna e lasciare inalterato il processo di conversione dei file con altri tipi di codifica.
In realtà, però, il Loki è tutto ottimizzato pensando proprio alla riproduzione di file DSD, che – lo ricordiamo – è un codec single bit che tecnicamente non ha nessuna ragione affinché suoni meglio (ad esempio) di un semplice FLAC, ma che – a detta dei palati fini dell'audio – è in grado di riprodurre la musica in maniera più naturale, senza la freddezza tipica del mondo digitale. La leggenda narra che il formato DSD, che tranne in rarissimi casi NON è usato per fare i master ed è alla base del SACD, sia stato elaborato da Sony nel momento in cui è entrata in possesso della sterminata library della casa discografica che aveva appena comprato (Columbia), con migliaia di master su vecchi nastri a bobina che necessitavano di uno stipendiato con l'unico compito di farli scorrere in un registratore, svolgendoli ed avvolgendoli, per evitare l'effetto copia. In breve si decisero quindi a digitalizzare questo patrimonio e per questioni di royalties scelsero proprio il formato DSD.
Tornando al Schiit Audio Loki, questo DAC è orgogliosamente made in USA (l'azienda ha sede in California), è venduto direttamente dalla Schiit con due anni di garanzia e con la politica del "soddisfatti o rimborsati" che prevede una restituzione entro 15 giorni a fronte di una perdita del 15% dell'importo speso (che, lo ricordiamo, è di 149 $).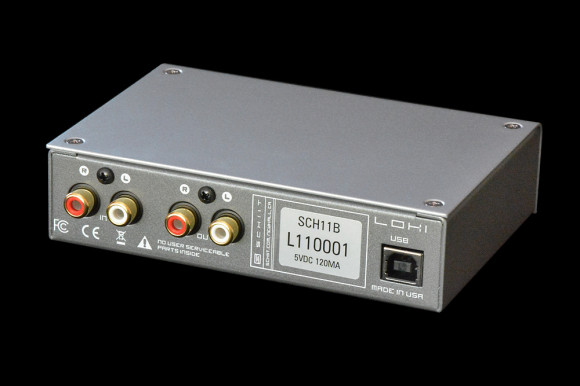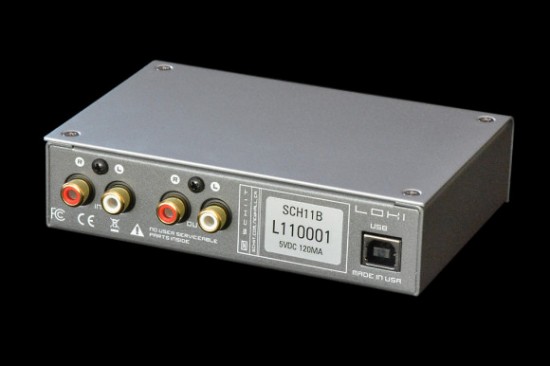 Caratteristiche tecniche DAC DSD Schiit Audio Loki
Frequency Response: 20 Hz ÷ 20 Khz, ±0.3 dB, 2 Hz ÷ 200 KHz, –3 dB
THD: <0.005%, 20 Hz ÷ 20 KHz, at 1 V RMS
IMD: <0.007%, CCIR
SNR: >100 dB, unweighted, referenced to 1 V RMS
Crosstalk: >–70 dB, 20 Hz ÷ 20 KHz
Output Impedance: 75 ohms
USB DOP Input Receiver: C-Media CM6631A
DOP to DSD Decoding: proprietary Schiit code implemented on 32-bit Microchip processor
D/A Conversion: AKM4396, in native DSD mode
DSD capability: DSD64
Analog Topology: based on AD8616 with DSD-specific filtering
Power Supply: USB bus powered with significant decoupling, post-regulation, and isolation used throughout
Power Consumption: 100 mA, 5 V
Size: 5 x 3.5 x 1.25"
Weight: 1 lb
Produttore: SCHIIT AUDIO
Auto Amazon Links: Nessun prodotto trovato.
8,99 €
Universal Compatibility - Perfectly compatible with any devices with a 3.5mm aux port. Such as Headphones, Apple iPod iPhone iPad, Echo Dot, Tablet, Laptop, Hi-Fi or Car Stereos, Smartphones, MP3 Player and any other audio-playing devices, excluding ...
read more
(a partire da 2 Dicembre 2021 20:36 GMT +01:00 - Altre informazioni

Product prices and availability are accurate as of the date/time indicated and are subject to change. Any price and availability information displayed on [relevant Amazon Site(s), as applicable] at the time of purchase will apply to the purchase of this product.

)