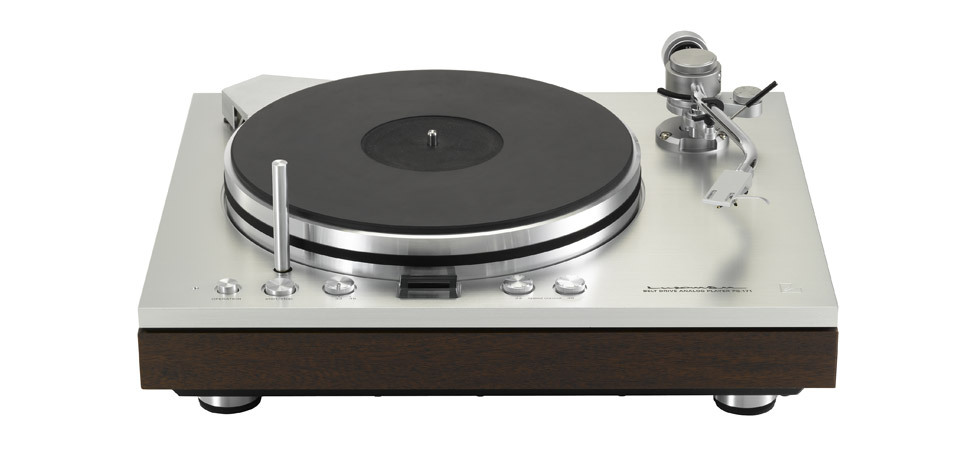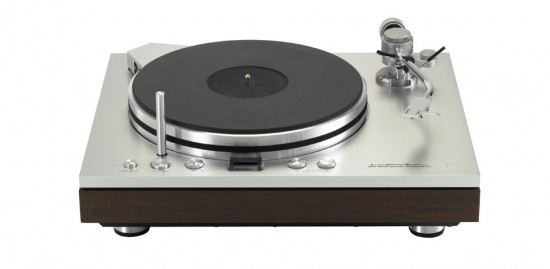 Non accenna a passare il revival del vinile e la passione degli audiofili per i giradischi. Che ora hanno un nuovo oggetto del desiderio, il Luxman PD-171.
Da adolescenti su molti di noi la luce stroboscopica dei giradischi esercitava un fascino ipnotico, oltre che di rapimento per le misteriose funzioni che era chiamata ad assolvere. Ora sono passati un bel po' di anni (più di trenta per chi vi scrive) e il mistero su a cosa serva s'è dissolto da un pezzo, ma il fascino ipnotico… beh, quello ancora no.
Lo stesso fascino, su ben più ampia scala, che emana il giradischi Luxman PD-171, non un'operazione-nostalgia, ma un apparecchio nuovo di pacca e che fa tesoro di tutti i progressi maturati anche in una tecnologia obsoleta come quella che ci consente (ancora! e sempre con piacere!) di ascoltare musica in formato analogico, quello che viene definito "il dolce suono del vinile". Diciamocela tutta, non si tratta solo di qualità audio preferibile o meno a quella del digitale (questione che in questa sede preferiamo non affrontare), bensì del piacere determinato dalla manipolazione (del giradischi, della spazzola, del braccio, del vinile, della sua grande copertina) e di una modalità di ascolto che è quanto di più lontano si possa concepire dallo zapping selvaggio a cui invece incediamo con un telecomando in mano (sia del televisore, sia di un player digitale).
Il Luxman PD-171 mette a frutto trentaepassa anni di esperienza maturata nel campo dell'isolamento meccanico, magnificamente in matrimonio con un design raffinato, ricercato e moderno (senza essere astruso), ma con elementi che rimandano direttamente al classico.
La trasmissione è orgogliosamente a cinghia piatta, mossa da un motore sincrono a corrente alternata ad elevata coppia. La piastra superiore in alluminio garantisce, oltre all'isolamento, una corretta risposta in frequenza sui bassi e il circuito elettronico di questo giradischi ha incorporato un generatore di segnale MICON a 32bit ad alta precisione. La luce stroboscopica di adolescenziale memoria, utile per la regolazione fine della velocità, è anch'essa figlia degli anni in cui viviamo e quindi basata su una lampada a led. Il tutto in una realizzazione "di peso": quasi 23 kg.
Caratteristiche tecniche giradischi Luxman PD-671
Drive Mechanism: Belt drive, reactive type synchronous AC motor
Electronics High precision oscillator amplifier
Platter Diamond cut aluminum
Platter Weight 5.0kg (11 lbs)
Rotation Speed 33 1/3 rpm, 45 rpm switchable (±4% adjustment)
Tone-arm: Static balance with S-shape arm tube
Bearing: Ball races
Effective Length: 9″
Overhang: 15mm
Cartridge compatibility: 4 ~ 12g mass
Tracking error: ±1.9°~ -1.1 °
Range of height adjustment (VTA): 39 to 60mm
Electronic circuit based on high output audio amplifier with built-in high precision 32 bit MICON signal generator.
Belt driven high torque synchronous AC motor
Equipped with handy LED reflected stroboscope for more accurate speed adjustment and confirmation.
Milled aluminum platter of 0.7tcm²super high inertia
Chassis built from 15mm aluminum panels with floating sub-chassis to eliminate structural and airborne vibration
AC inlet on back plate to accommodate detachable mains cables
Wooden plinth adding a touch of luxury
Non-resonant universal headshell made of aluminum magnesium alloy
Detachable OFC 5-pin DIN → RCA phono cable
Detachable 4mm acrylic dust cover.
Prezzo di listino: 6.600 euro
Produttore: Luxman

Auto Amazon Links: Nessun prodotto trovato.