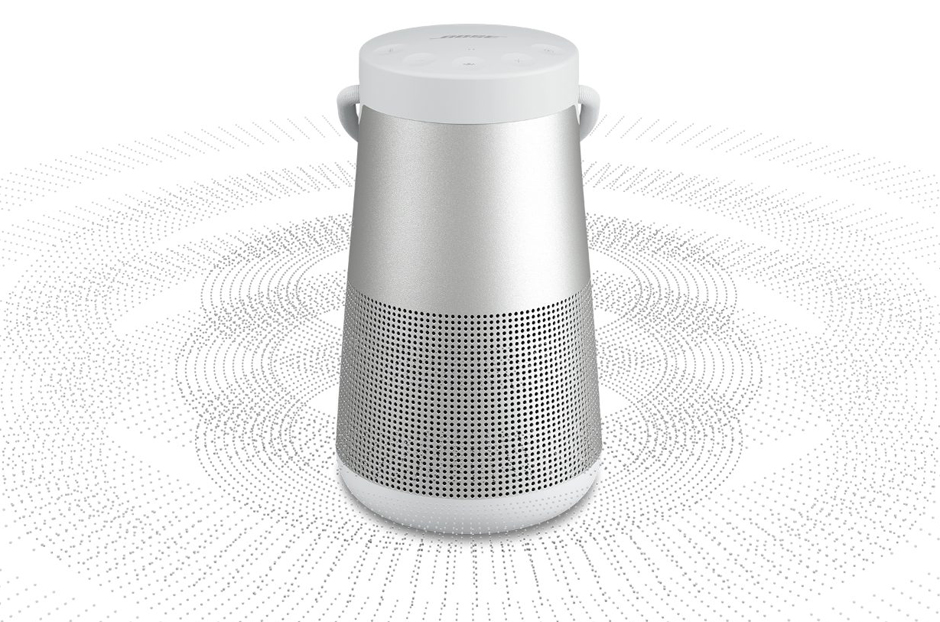 Potente, avvolgente, portatile, robusto e resistente all'acqua. Queste le principali caratteristiche del diffusore Bose SoundLink Revolve.
Il
diffusore Bose SoundLink Revolve
agisce a 360° perché progettato per offrire un suono di qualità udibile in ogni direzione, garantendo a tutti gli ascoltatori nell'ambiente la stessa esperienza di ascolto. Può anche essere collocato vicino a una parete, in tal caso il suono viene riflesso e si propaga in ogni angolo della stanza.
Con la sua maniglia flessibile Il diffusore Bose SoundLink Revolve può essere portato ovunque e nonostante le dimensioni e il suo design compatto è un concentrato di tecnologia.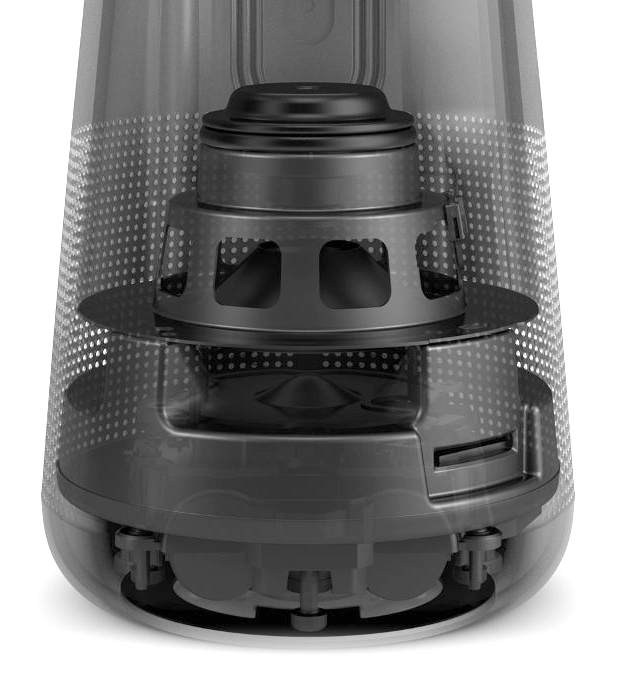 Il diffusore Bose SoundLink Revolve impiega un trasduttore estremamente efficiente, due radiatori passivi e un deflettore acustico omnidirezionale
È resistente all'acqua. Quindi, piena libertà di collocazione, come in piscina o in cucina o nella stanza da bagno. E se cade accidentalmente, i suoi paracolpi in materiali morbidi attutiscono gli urti.
La Casa ci fa notare anche un dettaglio estetico: su questo diffusore Bose SoundLink Revolve non esistono giunture, la griglia stessa non ne presenta. Grazie a un nuovo processo ad estrusione singola, viene eliminata ogni traccia di giunture, per la massima eleganza.
Trattandosi di un diffusore Bluetooth portatile è fondamentale l'autonomia della batteria e questa, ricaricabile agli ioni di litio, offre 16 ore di riproduzione.
Altre caratteristiche che ne rendono notevole la versatilità sono l'accesso all'input vocale, tramite il pulsante multifunzione, usando Siri e Google Now™. Con l'App Bose Connect ci si può connettere ai dispositivi Bluetooth, passando dall'uno all'altro con facilità.
Quando un solo diffusore non basta, si può utilizzare l'app per connettere due diffusori Bose SoundLink Revolve in modalità Party, o attivare la modalità Stereo, oppure la funzione vivavoce e rispondere alle chiamate direttamente dal diffusore. Infine,  grazie a una base di ricarica opzionale, i diffusori Bose SoundLink Revolve potranno essere ricaricati anche mentre sono in funzione nelle loro posizioni.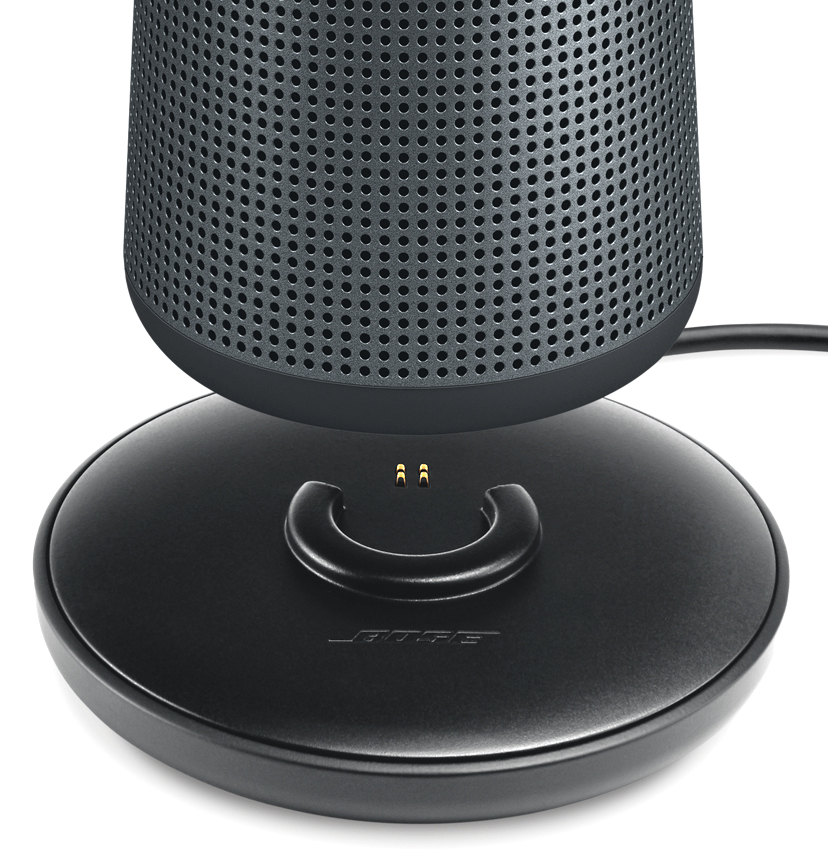 Caratteristiche tecniche diffusore portatile Bose SoundLink Revolve
Dimensioni in cm: Speaker 18.4 H x 10.5 W x 10.5 D
Peso: 0,9 kg
Ingressi e uscite: Ingresso ausiliario da 3,5 mm, Porta USB micro B
Portata del segnale wireless: fino a 9 m
Durata della batteria: fino a 12 ore modello Revolve, fino a 16 ore modello Revolve+
Dotazioni: Alimentatore USB, Cavo USB, Adattatori CA
Prezzo: versione Revolve € 229,95 – versione Revolve+ € 329,95
Produttore: BOSE
Amazon Auto Links: No products found.
Amazon Auto Links: Could not resolve the given unit type, . Please be sure to update the auto-insert definition if you have deleted the unit.