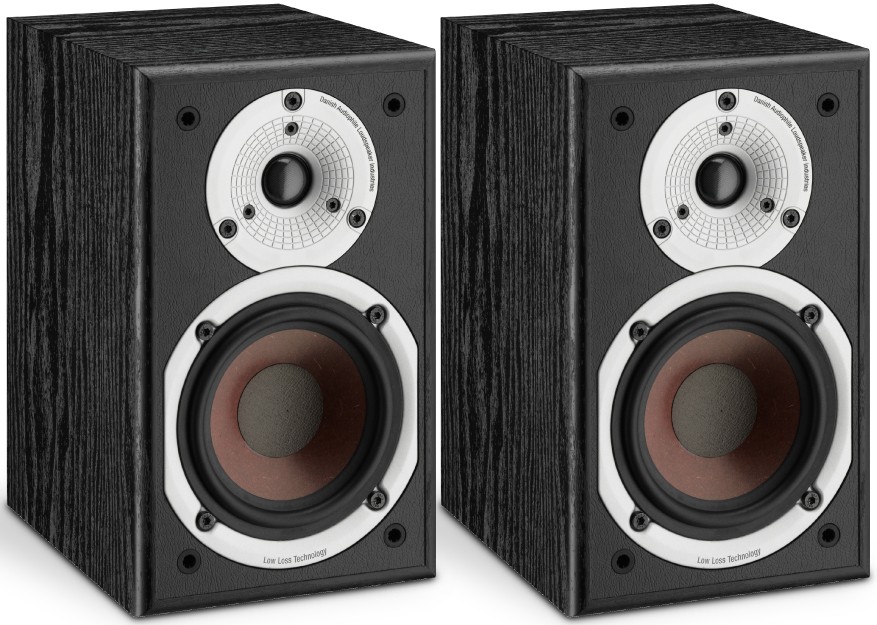 Le casse acustiche Dali Spektor 1 in nome della compattezza sacrificano poco o nulla alla qualità di riproduzione. A un prezzo da sballo.
Le
casse acustiche Dali Spektor 1
sono compatte, molto compatte. Sono basate su progetto a
bass
reflex
posteriore
e la loro collocazione ottimale è su stand, abbastanza addossate alla parete di fondo.
Il woofer è in fibra di carta rinforzata con fibra di legno e da 4,5 pollici, in buona compagnia di un tweeter da 21 millimetri. Un woofer di queste dimensioni in un cabinet così piccolo non può fare certo miracoli, ma con un pochino di cura nel posizionamento…
Le loro performance le rendono versatili tanto da poter essere utilizzate come diffusori di un impianto entry level, ma anche come come canali frontali di un un impianto home theater, oppure come posteriori o laterali di un impianto a 7 o più canali.
All'orecchio esperto subito bassa all'orecchio la bassissima risonanza, frutto in primo luogo di un ottimo progetto iniziale, ben consapevole dei principi di acustica e di elettro-acustica.
Decisamente sorprendente l'angolo di dispersione acustica, ancora più spettacolare nel modello superiore, ma anche qui in grado di rendere l'esperienza d'ascolto soddisfacente anche in collocazioni in ambiente non proprio ottimali e – comunque – come il produttore suggerisce NON orientando i diffusori verso l'ascoltatore, bensì lasciandoli paralleli alla parete di fondo.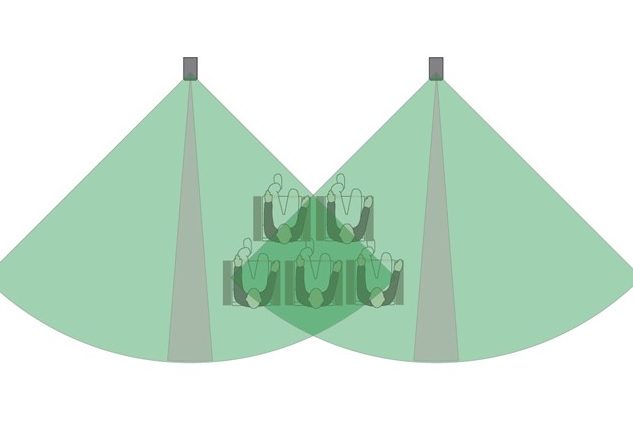 Equilibrate, divertenti, con un'ottima timbrica, di queste Dali Spektor 1 non abbiamo apprezzato la sensibilità, bassina per essere casse acustiche che con buona probabilità si troveranno a confrontarsi con amplificatori non generosissimi quanto a potenza erogata, mentre queste piccolette ne pretendono in abbondanza.
Caratteristiche tecniche casse acustiche Dali Spektor 1
Frequency Range (+/-3 dB) [Hz] 59 – 26,000 Hz
Sensitivity (2,83 V/1 m) [dB] 83.0 dB
Nominal Impedance [ohms] 6 ohms
Maximum SPL [dB] 103 dB
Recommended Amplifier Power [W] 40 – 100 Watt
Crossover Frequency [Hz] 2,100 Hz
Crossover Principle 2-way
High frequency driver, Quantity 1 x 21 mm
High frequency driver, Diaphragm type Soft Textile Dome
Low frequency driver, Quantity 1 x 4,5″
Low frequency driver, Diaphragm type Wood Fibre Cone
Enclosure type Bass Reflex
Bass Reflex Tuning Frequency [Hz] 58.0 Hz
Connection Input Single Wire
Recommended Placement Shelf or stand, On-Wall
Recommended Distance From Wall [cm] 1 – 50 cm
Dimensions (HxWxD) [mm] 237 x 140 x 195 mm
Weight [kg] 2.6 kg
Amazon Auto Links: No products found.
Amazon Auto Links: Could not resolve the given unit type, . Please be sure to update the auto-insert definition if you have deleted the unit.