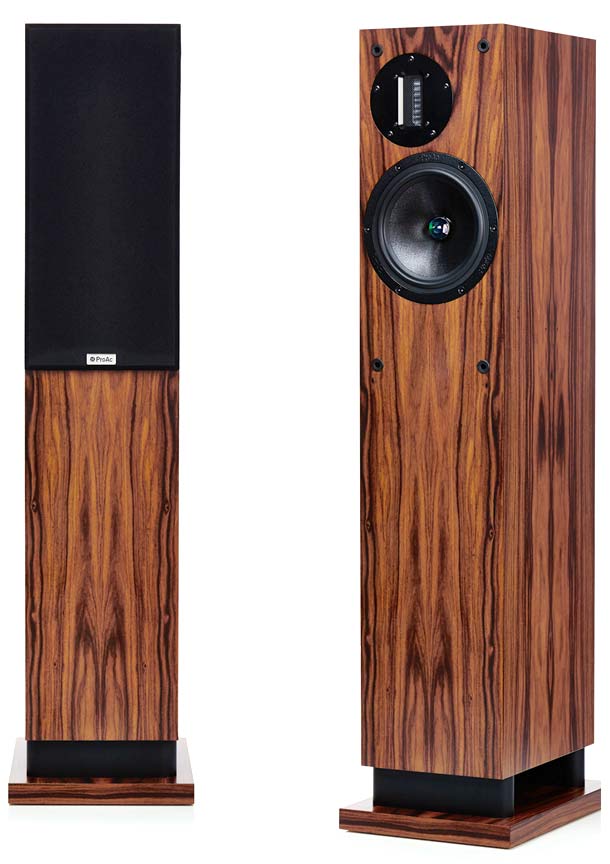 Stewart Tyler, il progettista dell'apprezzato marchio inglese ProAc reinventa il diffusore Response di maggior successo, approfittando delle tecnologie studiate per i fratelli maggiori, dando vita a ProAc Response D20 R.
Riceviamo e pubblichiamo
Prendendo in prestito la tecnologia utilizzata dai fratelli maggiori, i diffusori ProAc Response D20 R utilizzano un nuovo mobile che riprende il progetto del tubo d'accordo impiegato nei ProAc Response D30 e D40, e il celebre tweeter a nastro presente nei D30, D40 e K6.
L'impiego della componentistica migliorata, affiancato da un nuovo studio effettuato sul crossover, dà come risultato una gamma media meravigliosamente estesa e aperta, accompagnata da bassi profondi e corposi e una gamma alta deliziosamente delicata e dettagliata; tutti gli attori vengono posizionati minuziosamente in un palco sonoro tridimensionale, ampio ed esteso in tutte le direzioni, lasciando a ogni strumento il suo respiro.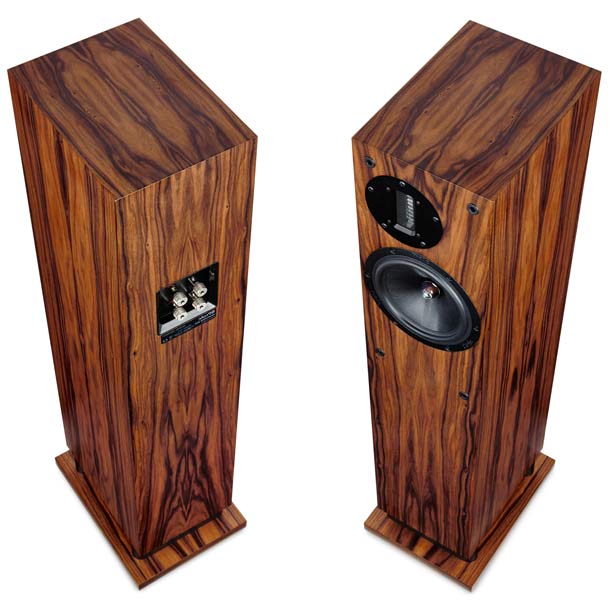 Caratteristiche tecniche diffusori ProAc Response D20 R
Impedenza nominale: 8 ohm
Amplificazione consigliata: 20 ÷ 180 watt
Risposta in frequenza: 28 Hz ÷ 33 kHz
Sensibilità: 88,5 dB lineari per 1 watt @ 1 metro
Woofer: Altoparlante ProAc con cono in tessuto di fibra di vetro, magnete Excel, sistema di smorzamento in acrilico
Tweeter: Tweeter a nastro ProAc da 60 x 10 mm, con diaframma leggero quanto un capello umano, vano di smorzamento posteriore
Crossover: Sono stati impiegati i migliori componenti su una scheda dedicata a doppio strato, cablaggio multistand ProAc in rame privo di ossigeno; presente uno split per bi-wiring e bi-amplificazione opzionali
Dimensioni (LxAxP): 190 x 960 x 227 mm
Base (LxP): 230 x 305 mm
Peso: 26 kg cadauno
Tipologia: da pavimento con punte
Griglia: in crimplene acusticamente trasparente
Finiture standard: Ciliegio, Mogano, Acero, Frassino nero
Finiture extra: Ebano, Palissandro
Prezzo di listino: 4.605 euro (IVA inclusa, la coppia, finiture standard), 5.550 euro (IVA inclusa, la coppia, finiture extra)
Produttore: PROAC
Amazon Auto Links: No products found.
Amazon Auto Links: Could not resolve the given unit type, . Please be sure to update the auto-insert definition if you have deleted the unit.