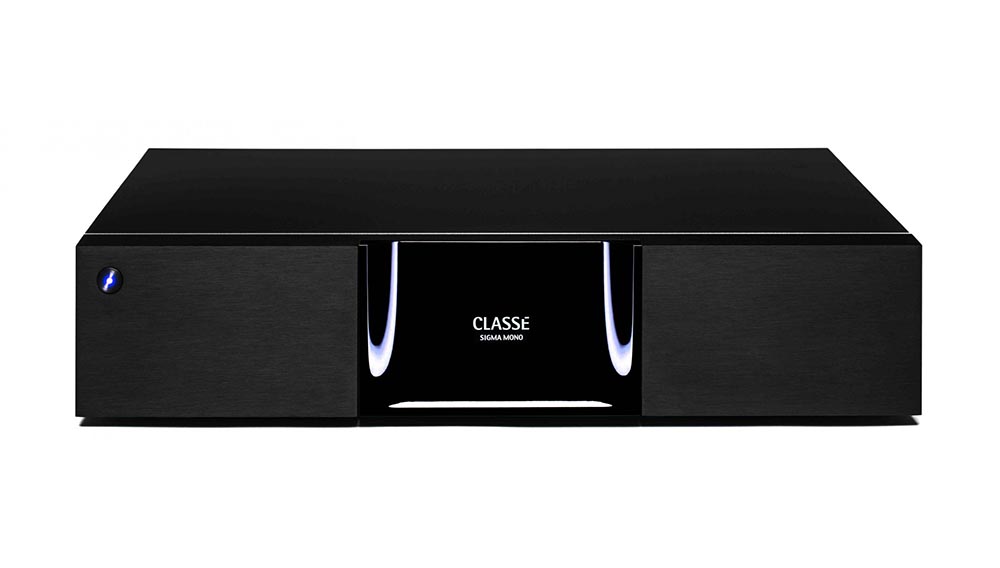 Un nome che è tutto un programma: il finale di potenza Classé Sigma Mono è capace di erogare 350 WRMS a 8 Ω e 700 WRMS a 4 Ω. Come dire… mai più alcun diffusore sarà considerato come "difficile".
Conosciuta in tutto il mondo per l'alta qualità delle sue realizzazioni e per la meticolosità infusa nei processi produttivi, oltre che per la robustezza in generale, l'azienda inglese cala l'asso con un finale di potenza monoaurale, il Classé Sigma Mono.
Capace di erogare 350 WRMS a 8 Ω e 700 WRMS a 4 Ω, è de facto un doppio telaio, nel senso che il secondo (di telaio) bisogna comprarselo a parte e identico al primo. ;-)
Classé è un'azienda HiEnd riconducibile alla galassia di cui probabilmente il marchio più conosciuto è Bowers & Wilkins; lo specifichiamo perché il rapporto qualità/prezzo è sempre ben presente in tutte le realizzazioni dei marchi del gruppo, anche quando lo street price non è proprio da grande distribuzione (come in questo caso).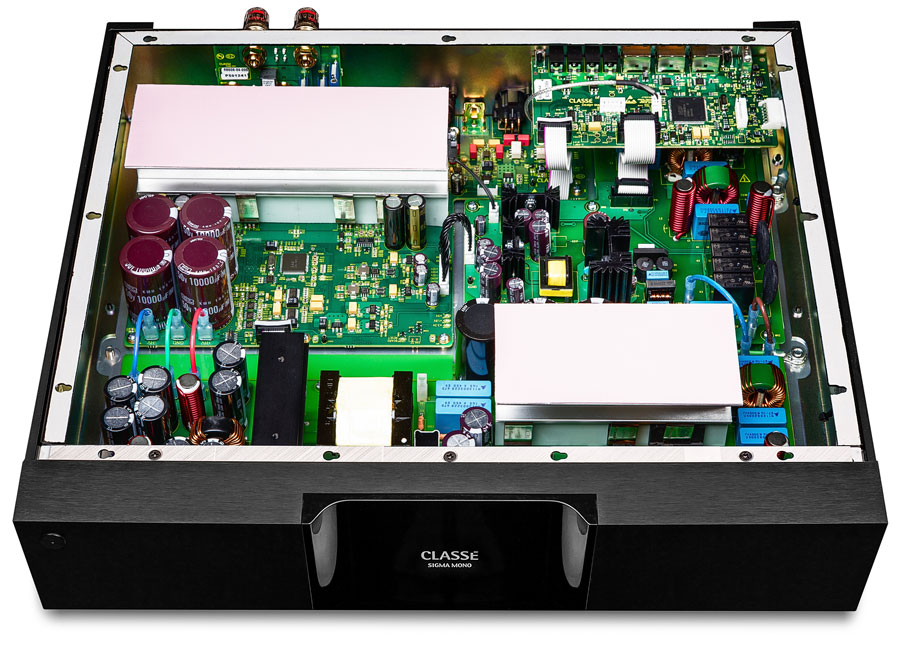 Il finale di potenza Classé Sigma Mono presenta diversi elementi di innovazione, nessuna rinuncia quanto a qualità di componenti, e un prezzo ragionevole (sempre considerando che siamo in ambito HiEnd).
L'attenzione dei progettisti s'è concentrata sulle problematiche tipiche dei finali ad alta potenza d'uscita e quindi hanno sviluppato un esclusivo set di filtri per eliminarne i rumori tipici.
Uno speciale pass-thru fa in modo che il segnale passi a un secondo finale per il bi-wiring o per pilotare un eventuale subwoofer.
Con dimensioni tutto sommato compatte, il Classé Sigma Mono è un finale da tenere d'occhio (e da ascoltare con le proprie orecchie).

Caratteristiche tecniche finale di potenza Classé Sigma Mono
Frequency response 10Hz – 20kHz, -1dB into 4Ω
Output power 350W rms into 8Ω 700W rms into 4Ω
Harmonic Distortion <0.012% @ 1kHz driven to 1/8th power into 8Ω
Peak Output Voltage 151V peak to peak, 53.4V rms no load, 151V peak to peak, 53.4V rms into 8Ω
Input Impedance 100kΩ Balanced / 50kΩ SE
Voltage gain 29 dB
Input level at clipping 1.8Vrms Balanced/SE
Signal to Noise Ratio -109 dB at peak output into 8Ω (AES17)
Overall Dimensions Width: 17.00″ (433mm), Depth (excluding connectors): 14.57″ (370mm), Height: 3.75″ (95mm)
Net weight 10.00 kg
Prezzo: circa 4.300 euro.
Produttore: Classè