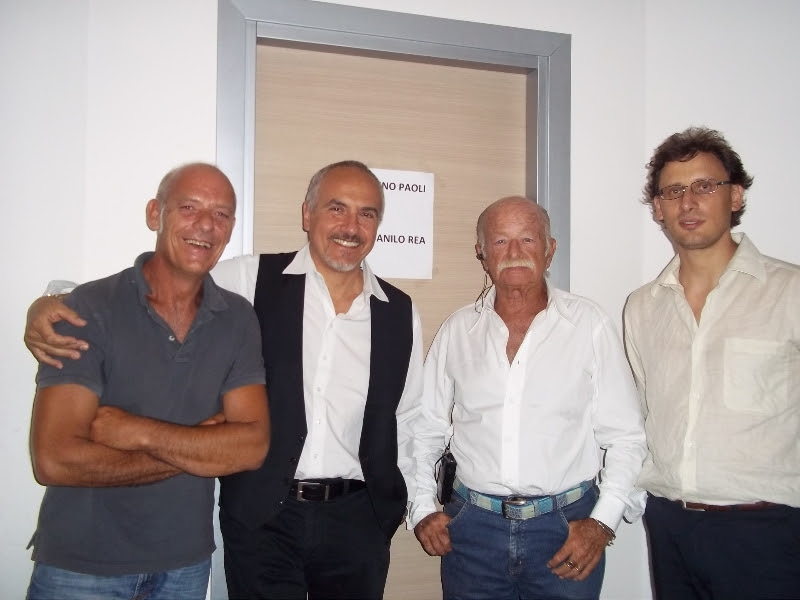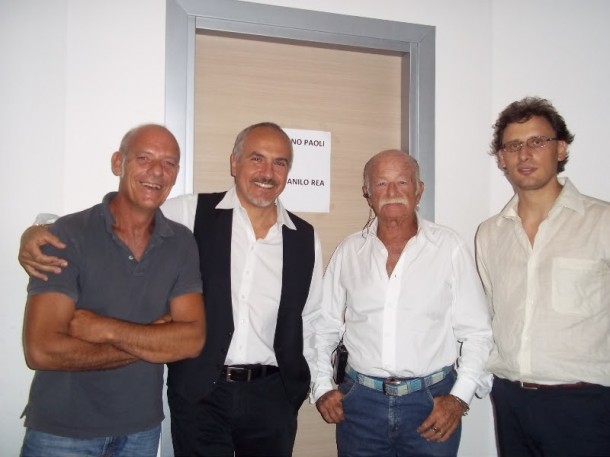 Il concerto che Gino Paoli ha recentemente tenuto a San Miniato è stato uno dei primi al mondo amplificati in Alta Definizione DXD (Direct Extreme Digital).
Riceviamo e pubblichiamo
Il 27 luglio 2014, la splendida Piazza del Duomo di San Miniato, in provincia di Pisa, ha fatto da cornice al concerto di Gino Paoli e Danilo Rea "due come noi che…"
L'evento, grazie al prezioso interessamento del fonico Luca Giannerini e con il sostegno del produttore Aldo Mercurio della Me & Gi Production che si sono rivolti alla VDM Distribution, presente in loco con il responsabile Igor Fiorini, è stato amplificato e registrato in DXD (Direct Extreme Digital), attraverso l'utilizzo delle più recenti tecnologie della Merging Technologies e della VDM Design.
In particolare per realizzare la spettacolare performance, tra le prime al mondo in DXD/DSD è stato predisposto un allestimento con
– Horus 16/8 with AD/DA Premium Cards
– Ovation as a Main Virtual Mixer in DXD
– System24 Live Version a special StudioStation made by VDM Design for live concerts with some special features, like internal battery power supply, amortized mounting of all the components, integrated touch screen and the handmade rough full aluminum chassis, but the main thing is that the System24 is tailored on Merging Technologies products
Il pubblico ha potuto così ascoltare i grandi classici e le nuove canzoni del repertorio del maestro Gino Paoli rielaborati in chiave jazz grazie al celebre talento di Danilo Rea apprezzando l'alta fedeltà e la nitidezza del suono a 352K, nonostante il concerto si sia tenuto all'aperto. I preamplificatori esaltano infatti l'intera gamma delle frequenze e consentono di apprezzare nel dettaglio le sonorità e i virtuosismi dei due grandi interpreti, nel mix realizzato dallo stesso Giannerini con la collaborazione di Igor Fiorini e il supporto del service audio Bufalo Sound Service.
Dalle parole di Luca Giannerini:
Sono veramente entusiasta di aver testato questo progetto presentato da Igor in collaborazione con la Merging Technologies. Il risultato è a dir poco fantastico, è la prima volta che riesco a mixare un concerto con tale facilità e precisione.
Grazie anche ai microfoni DPA ho una ripresa molto reale del suono. Sono rimasto molto colpito in particolare dalle dinamiche piano/forti in cui il range si percepisce in maniera intellegibile anche sui sospiri della voce di Gino e sulle armoniche del pianoforte di Danilo, oltre ad una definizione delle frequenze pulitissima che facilita il mix finale.
Hai già visitato lo store di QuotidianoAudio? Tutta l'HiFi ai migliori prezzi