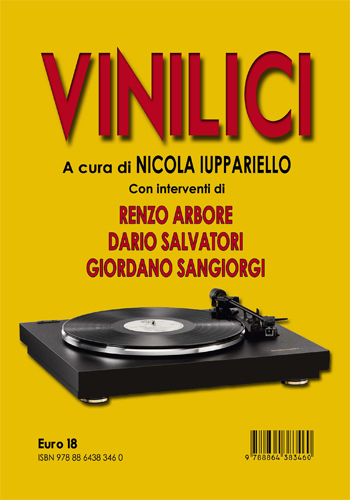 Vinilici. La passione per il disco è la prima guida completa al mondo italiano del vinile. Scritto a cura di Nicola Iuppariello, con interventi di Renzo Arbore, Dario Salvatori e Giordano Sangiorgi, esce per i tipi di Zona a 18 euro in occasione dell'International Record Store Day 2013.
Il libro è dedicato al mondo italiano del vinile; la singolarità del progetto risiede anche nelle sue modalità di finanziamento, avvenuto tramite  una campagna di crowdfunding che ha coinvolto centinaia di appassionati.
"C'è un recupero del vecchio vinile e del nuovissimo vinile, perché è comunque il supporto più fedele, più "umano" e certamente più emozionante (…) E' tutto un mondo che va assolutamente scoperto perché è un mondo che ti fa appassionare ancora di più alla musica". Renzo Arbore
"Da oggi per tutti gli appassionati sarà molto più semplice entrare in contatto, conoscersi, scambiare indirizzi e materiale vinilico. La guida che avete in mano è qualcosa di più di un compendio: gli indirizzi e i nominativi che contiene rappresentano un po' uno stile di vita. Per un appassionato collezionista conoscere i suoi simili è fondamentale, e qui c'è tutto ciò che occorre". Dario Salvatori
In Vinilici. La passione per il disco si fa il punto della passione per il vinile in Italia: uno strumento indispensabile per incrementare le opportunità di condivisione, scambio e incontro tra gli amanti e gli addetti ai lavori, un veicolo di esperienze ed emozioni, un pratico prontuario da consultare e approfondire secondo le proprie esigenze.
I negozi che in Italia hanno resistito alla crisi del mercato discografico e a quella economica, quei punti vendita che ogni giorno diffondono il supporto vinilico e ne garantiscono la sopravvivenza.
I collezionisti, quasi personaggi mitologici – metà uomo, metà disco – in un certo senso i principali artefici di questa sopravvivenza, che fanno del culto di un artista, di un gruppo o di un genere vera e propria ragione di vita.
Le fiere, i luoghi in cui confluisce e si percepisce in tutta la sua evidenza il fermento del movimento vinilico.
Vinilici è a cura di Nicola Iuppariello, direttore di DiscoDays. Fiera biannuale del disco e della musica di Napoli e già autore nel 2012 del saggio Il vinile al tempo dell'iPod.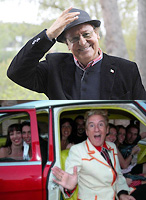 Amazon Auto Links: No products found.
Amazon Auto Links: Could not resolve the given unit type, . Please be sure to update the auto-insert definition if you have deleted the unit.