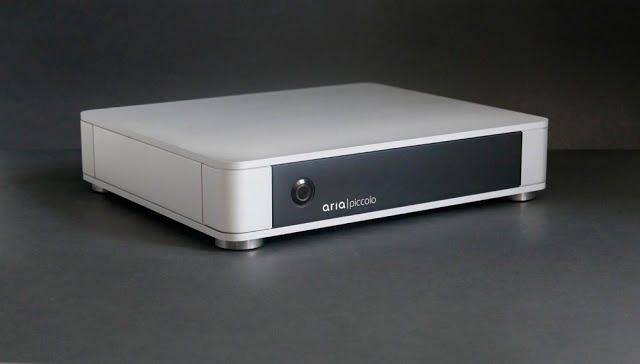 Gestione estesa e senza limiti dei metadata, semplicità d'uso, scalabilità di configurazione: è il music server DigiBit Aria Piccolo.
Nell'affollato panorama dei network player / music server, tutti più o meno blindati, spicca il DigiBit Aria Piccolo, con diverse possibilità di configurazione sia software, sia hardware.
Dal punto di vista hardware, il DigiBit Aria Piccolo è disponibile con hard disk tradizionali da 1 o da 2 TB, anche in versione NAS, mentre in SSD il taglio è solo da 1 TB. Può nche essere configurato con un DAC interno, fornito dallo stesso produttore francese, oppure senza.
Dal punto di vista software è la gestione dei metadati che… lascia davvero soddisfatti. Oltre a quelli tradizionalmente previsti dai vari formati, FLAC compresi, sono liberamente configurabili e senza limiti di quantità. Una bella comodità per raccolte di una certa importanza numerica, per la classica e per il jazz.
Oltre i più diffusi formati lossless e lossy, PCM fino a 32 but e 384 kHz (DXD), il DigiBit Aria Piccolo supporta anche il DSD 64/128/256.
AirPlay, Bluetooth e DLNA sono a bordo di serie, mentre tra i dati costruttivi salta all'occhio la costruzione fanless e il WiFi integrato.
Il DigiBit Aria Piccolo fa da music server, network player e da ripper con un lettore CD/DVD esterno, per "liquefare" la collezione di CD.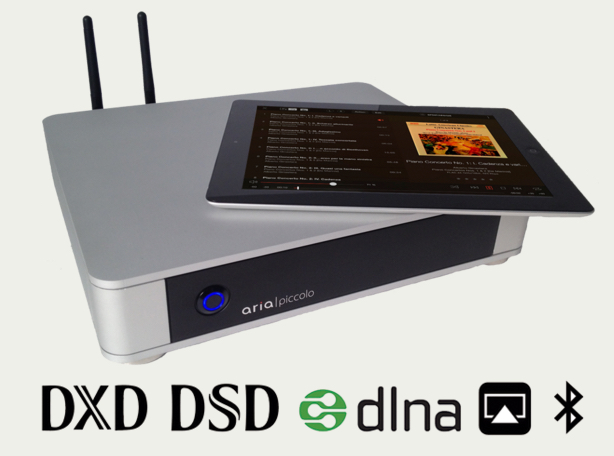 Caratteristiche tecniche music server DigiBit Aria Piccolo
Fully automatic CD Ripper (insert & rip) with external DVD
Error correction and AccurateRip audio check
Internet access to premium databases: AMG, GD3, SonataDB (Classical), Freedb and Musicbrainz
PerfectMeta software
Extended metadata fields support (up to 18)
Gapless playback
Crossfade in playback
Play files from memory
Multizone streaming using UPnP/DLNA compatible renderers
Play from external NAS
Play to tablet and any other compatible device
Automatic output sampling frequency switching
Support for uncompressed (WAV, AIFF) and lossless formats (FLAC, ALAC)
DXD (32bit/352.8KHz) files Support
DSD and DSD x 2 files support
Bit Perfect support (ASIO, WASAPI and Kernel streaming)
1TB SSD or 1TB/2TB HDD opzionali
DAC 32bits-384KHz and DSD256 opzionale
Dimensions: 30x25x4,5cm
Weight: 3 Kgs
AC: 110-230V
Caratteristiche del DAC opzionale
Sampling frequency: PCM 44.1 to 384kHz, DSD 64 to 128
PCM resolution: 16 to 32 bits
Frequency response: 5Hz to 75kHz (fs 384kHz or DSD128)
DAC: 32Bits- 384 KHz and DSD64/128
SNR: 106dBA
THD+N: 0.003%
Output voltage: 2.0Vrms @ 0DBFS
Output impedance: 0,5 Ohms
Clock precision: 10ppm 0°C to 50°C, 2.5ppm typical @ 25°C
USB link: async, USB 2.0 Audio class compliant
Con HD da 2 TB e DVD-R drive il prezzo è di circa 1.000 dollari americani, a cui ne vanno aggiunti altri 770 per il DAC.
Produttore: DigiBit
Auto Amazon Links: Nessun prodotto trovato.