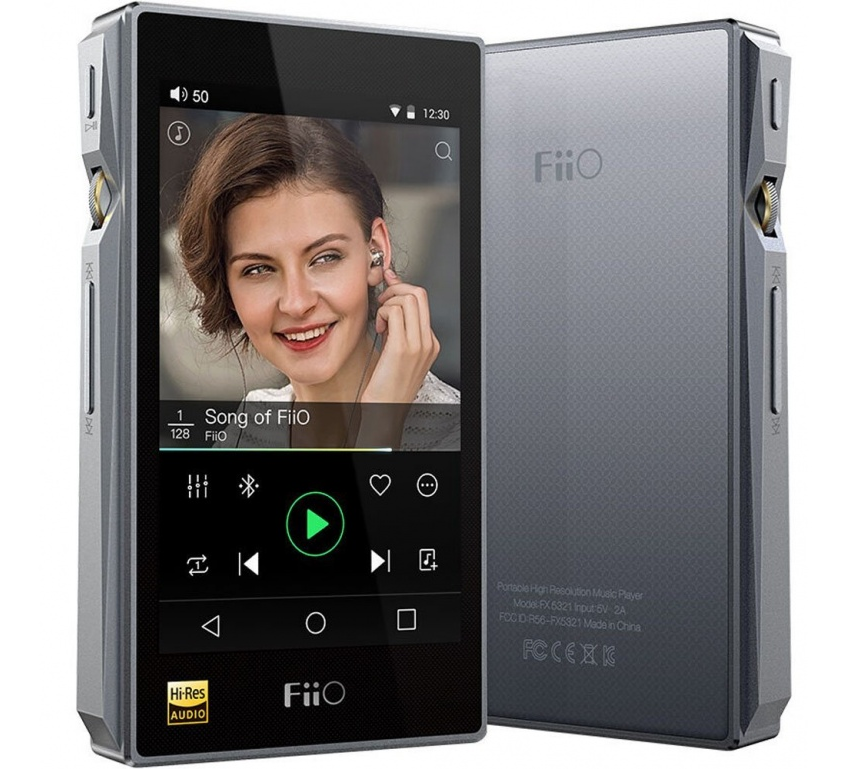 Fiio X5 3rd generation è il nuovo Digital Audio Player / oggetto del desiderio degli audiofili amanti dell'audio in mobilità. A un prezzo possibile.
259,44 €

Lettore audio portatile per formati di musica ad alta risoluzione (WAV, FLAC, DSD, DXD, APE, WMA, AIFF, AAC, OOG) e MP3. Sistema operativo Android con touchscreen, WiFi da 2,4 GHz con supporto DLNA e servizi di streaming e Bluetooth APTX. Jack da 3,5...

read more

(a partire da 17 Settembre 2021 12:53 GMT +02:00 -

Altre informazioniProduct prices and availability are accurate as of the date/time indicated and are subject to change. Any price and availability information displayed on [relevant Amazon Site(s), as applicable] at the time of purchase will apply to the purchase of this product.

)

Fiio è un'azienda specializzata in Hi-Res Audio; ne abbiamo parlato diverse volte sulle nostre pagine, sempre impressionati dall'ottimo rapporto qualità / prezzo dei suoi prodotti. E il Fiio X5 3rd generation non fa eccezione.
Si tratta di un Digital Audio Player (DAP) basato su sistema operativo Android 5.1 customizzato e con… tutto doppio. Doppio DAC, doppio oscillatore, doppia modalità operativa, doppia uscita cuffia, ma il processore è… quad core.
I convertitori sono 2 AK4490, capaci di elaborazioni a 32 bit e di decodificare sia i formati PCM e sia il DSD con un rapporto S/N di 120 dB.
Il set di filtri è il collaudatissimo OPA1642, così come il chip OPA426 garantisce amplificazione adatta a cuffie di qualsiasi impedenza (come dicevamo, si possono collegare sino a due cuffie contemporaneamente, anche bilanciate).
Due sono anche le modalità operative, per rendere il Fiio X5 3rd generation un DAP puro o per usarlo in maniera simile a uno smartphone.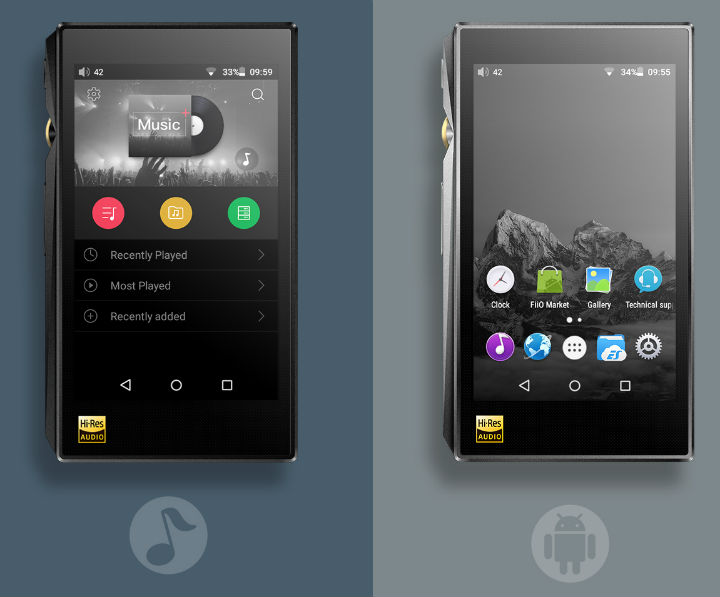 Le risorse di rete e l'audio senza fili sono imprenscindibili al giorno d'oggi e quindi il Fiio X5 3rd generation ospita connessioni Bluetooth aptX e WiFi.
La memoria interna è di 32 GB, ma ci sono anche 2 slot per microSD da 256 GB ciascuno.
Naturalmente questo DAP può essere usato anche come solo  DAC (solo PCM, solo via USB) oppure è possibile affidare la sua riproduzione a un convertitore esterno via Coax.
Con una capiente batteria ricaricabile da 3800 mA questo DAP garantisce ore e ore di divertimento; sono anche previsti una serie di accessori quali dockstation, ampli per cuffia con dock, custodie in pelle e dispositivi per automobile che rendono il Fiio X5 3rd generation un must have per tutti gli appassionati di audio ad alta fedeltà in mobilità.