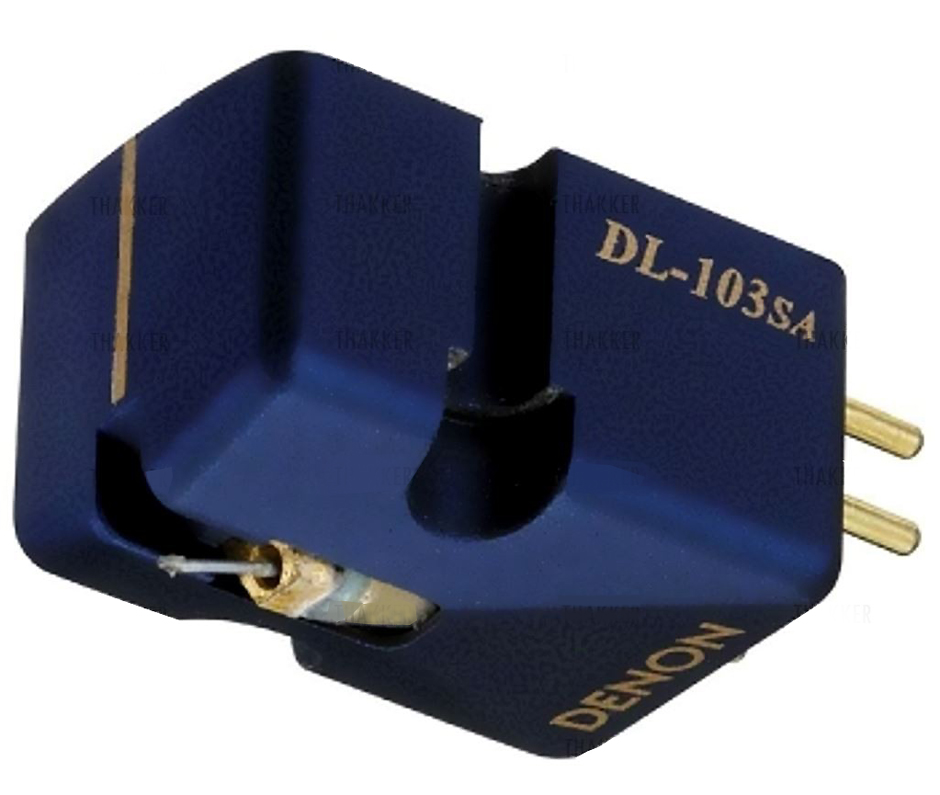 Denon DL-103 SA è una testina eccellente ad un prezzo conveniente. A volte, per ottenere la qualità non occorre accendere un mutuo. È il caso di questo fonorivelatore MC.
Il pick-up Denon DL-103 SA viene presentato dal suo distributore italiano come la massima espressione della "saga" delle testine DL-103 Denon, dopo l''enorme successo di pubblico avuto con la DL-103, definita la testina MC più venduta e apprezzata nella storia (500.000 pezzi venduti) e dopo la successiva introduzione della sua versione riveduta e corretta DL-103R.
Il fonorivelatore Denon DL-103 SA è stato prodotto in soli 2.000 esemplari, proprio per celebrare un successo.
La testina, offerta in un elegante contenitore in legno di noce, è a bobina mobile (MC), con case in composito di fibra di vetro e un'uscita di 0.25 mV, su un'impedenza di 14 ohm. Gli avvolgimenti delle bobine mobili sono realizzate con rame 6N e i contatti delle pagliuzze placcati in oro.
Il peso complessivo della cartuccia Denon DL-103 SA è di 9,7 gr. Come detto, è stata prodotta in 'edizione limitata di cui solo 500 pezzi destinati in Europa ed ha un prezzo di  soli 550 euro.
Produttore: DENON
Amazon Auto Links: No products found.
Amazon Auto Links: Could not resolve the given unit type, . Please be sure to update the auto-insert definition if you have deleted the unit.