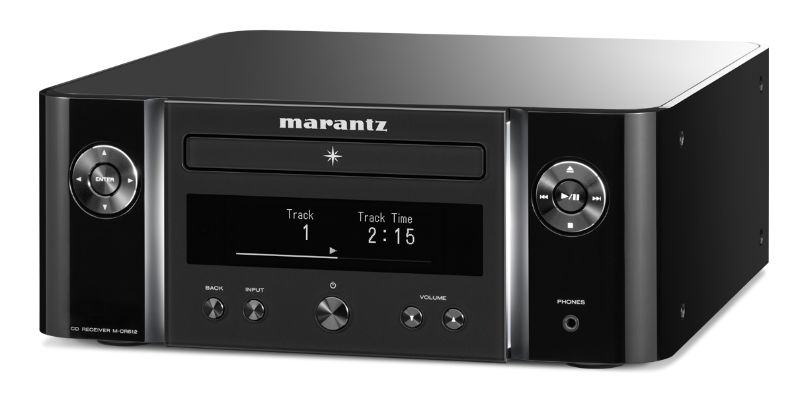 Si chiama Marantz Melody X, ma per rendere il suo nome completo bisogna aggiungere la sigla M-CR612A. Lettore CD, radio DAB+, streamer e amplificatore: in poco spazio e senza rinunciare alla qualità.
Marantz Melody X (M-CR612): cos'è
A dispetto delle dimensioni compatte, il
Marantz Melody X (M-CR612)
è un
sistema
stereo
davvero
HiFi
, versatile e ben suonante.
In una unica scocca troviamo un lettore CD, una radio DAB+, un amplificatore e uno streamer.
Marantz Melody X (M-CR612): le connessioni
Con due ingressi Toslink, una porta USB-A, un ingresso linea e una porta Ethernet, oltre alle connessioni senza fili (WiFi HEOS, Bluetooth, AirPlay)… siamo pronti a tutto. O quasi (purtroppo manca l'ingresso phono). Anche a gestire il nostro Melody X con i comandi vocali grazie alla compatibilità con Amazon Alexa, Apple Siri e Google Home.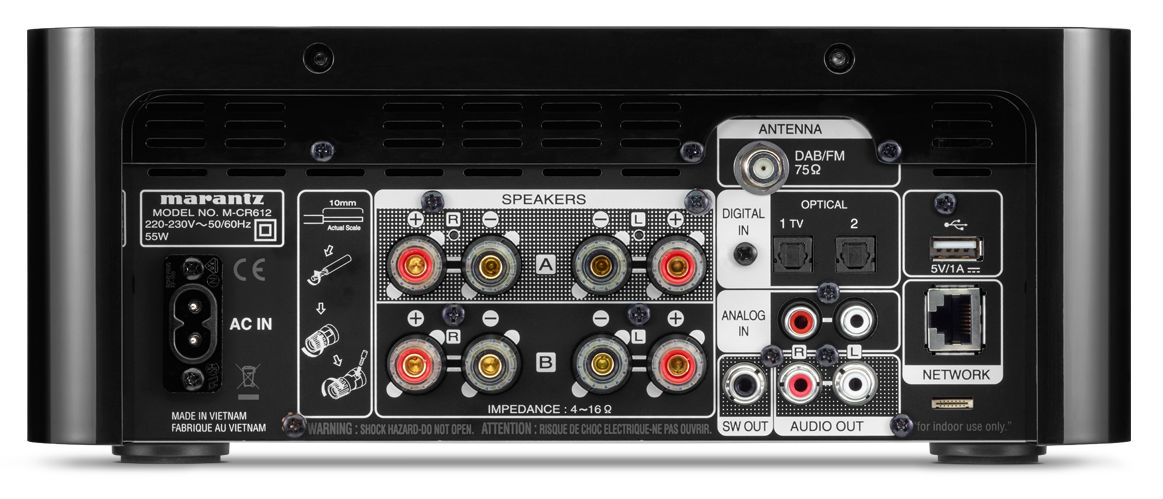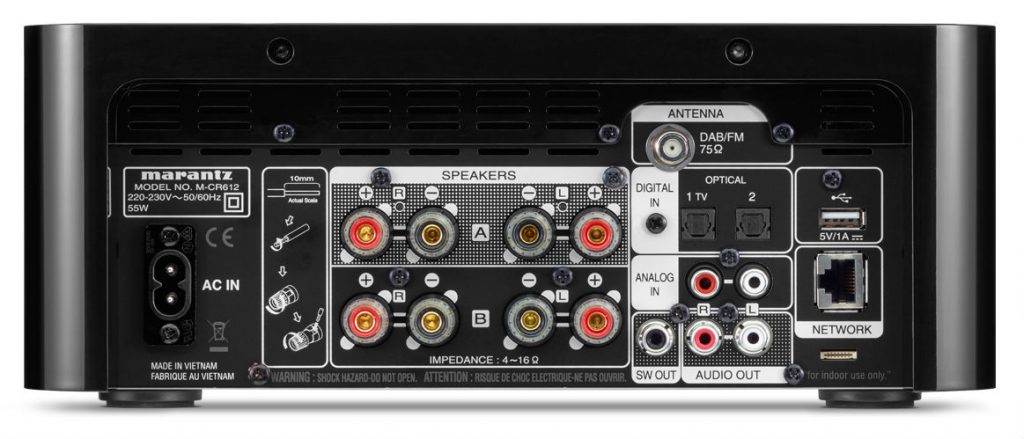 Marantz Melody X (M-CR612): la sezione amplificatore
L'amplificatore in classe D ad alta efficienza eroga 2 x 60 watt a 6 Ω o 4 x 30 watt e la regolazione separata del volume per le due coppie di diffusori è una raffinatezza che ci piacerebbe trovare anche negli apparecchi concorrenti, così come l'uscita dedicata al subwoofer qui presente e che ormai ci aspetteremmo come standard.
Marantz Melody X (M-CR612): i formati del lettore CD
Il lettore CD del Marantz Melody X è compatibile anche con i CD-R/RW e legge con successo anche file MP3 e WMA (c'è ancora qualcuno che usa questo formato?).
Marantz Melody X (M-CR612): la musica liquida
L'accesso alle internet radio è attraverso TuneIn, l'aggregatore forse più ampio, anche se non esaustivo per una scellerata politica che da circa un anno non accetta nuove iscrizioni di radio online 'pure' (ovvero senza la contropartita in FM).
I servizi di streaming accessibili direttamente sono Spotify, Amazon Prime Music, ma anche Soundcloud, Napster, Deezer e Tidal, ma via AirPlay2 e via Bluetooth potete inviare al Marantz Melody X qualsiasi cosa.
I formati liquidi lossless compatibili sono: WAV, FLAC e ALAC fino a 192kHz/24bit, oltre al DSD 2.8/5.6MHz; ovviamente per i file più pesanti sarà opportuno affidarsi all'Ethernet piuttosto che al WiFi, comunque di tipo dual band.
Marantz Melody X (M-CR612): prezzo e miglior prezzo
Il Marantz Melody X è disponibile a un prezzo di listino di 799 euro con finiture in oro, argento o nere.
L'offerta per i nostri lettori
539,00 €
Riproduce CD, WMA/MP3 (CD-R/RW) Radio FM/DAB+ Ingresso USB per riproduzione audio in alta qualità fino a 192Khz/24bit (WAV, FLAC, AIFF) 96 Khz/24 bit (ALAC), 2.8/5.6MHz (DSD) Riproduzione gapless da WV, FLAC, AIFF, ALAC, DSD 2 ingressi digitali ottic...
read more
(a partire da 1 Dicembre 2021 18:27 GMT +01:00 - Altre informazioni

Product prices and availability are accurate as of the date/time indicated and are subject to change. Any price and availability information displayed on [relevant Amazon Site(s), as applicable] at the time of purchase will apply to the purchase of this product.

)
Auto Amazon Links: Nessun prodotto trovato.