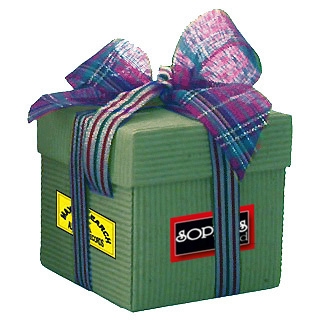 Da Sophos HiEnd e Max Research una nuova promozione: file audio in alta risoluzione e alto sconto. Quattro introvabili nastri di The Dukes of Dixieland a un prezzo scontatissimo. E con un "assaggio" in omaggio.
Per una sola settimana, dal 5 all'11 novembre 2012, Sophos HiEnd vuole fare un gran regalo a tutti gli amanti del dixieland e del suono della musica su nastro magnetico: un favoloso digital box di THE DUKES OF DIXIELAND (quattro Tapes completi in Musica Liquida HD, formato FLAC 24 bit 96 khz) a soli 19,90 !!! (invece di 76 euro).
Si tratta di questi 4 imperdibili nastri

ON BOURBON STREET – LOUIS ARMSTRONG AND THE DUKES OF DIXIELAND – MARCHING ALONG WITH THE PHENOMENAL DUKES OF DIXIELAND – BREAKIN' IT UP ON BROADWAY!!
Le tracklist di ogni nastro.
The Dukes of Dixieland era una band di New Orleans formata nel 1948 dai fratelli Frank Assunto, tromba, Fred Assunto, trombone e dal loro padre, Papa Jac Assunto, trombone e banjo. The Dukes of Dixieland furono presenti sul primo disco stereo, uscito a novembre 1957, su etichetta Audio Fidelity. Con la morte di Fred e Frank la band sciolse nei primi anni '70.
Molte delle loro esecuzioni sono registrate su introvabili nastri magnetici, capaci di offrire una  dinamica, un effetto stereo, una risposta in frequenza e dettagli sonori ineguagliabili. Caratteristiche che oggi vengono riproposte, pari, pari, sui file audio in alta risoluzione offerti da Sophos HiEnd.
Per acquistare il digital box The Dukes of Dixieland, oppure per ricevere un file in omaggio, compila il form in questa stessa pagina. I dati verranno inviati a Sophos HiEnd (che elaborerà le richieste e tratterà i dati secondo la sua privacy policy).
Appena ricevuto il pagamento, ti saranno inviati i link per il download (un link per ogni brano). Oppure, con 2 euro in più, potrai ricevere – all'indirizzo desiderato – un DVD DATI, da copiare sul tuo disco rigido.
Produttore: MAX RESEARCH
Distributore: SOPHOS HIEND
[contact-form-7 404 "Non trovato"]
Dopo aver premuto "invia" procedi al pagamento dell'ordine
Pagamento – Payment
 Paga sul circuito sicuro PayPal – Pay by secure mode PayPal
Account PayPal: maxre@maxresearch.com
oppure – or
 oppure – or
paga con Bonifico Bancario a – pay by Bank Transfer to
Bruno Fazzini – IBAN: IT69Z0606514508000010060047
oppure – or
Tramite ricarica PostePay (solo per l'Italia – only for Italy)
Carta PostePay n. 4023 6004 4602 2560 intestata a Massimo Piantini
 oppure
paga con Bonifico Bancario a – pay by Bank Transfer to
Bruno Fazzini – IBAN: IT69Z0606514508000010060047
oppure
Tramite ricarica PostePay (solo per l'Italia – only for Italy)
Carta PostePay n. 4023 6004 4602 2560 intestata a Massimo Piantini