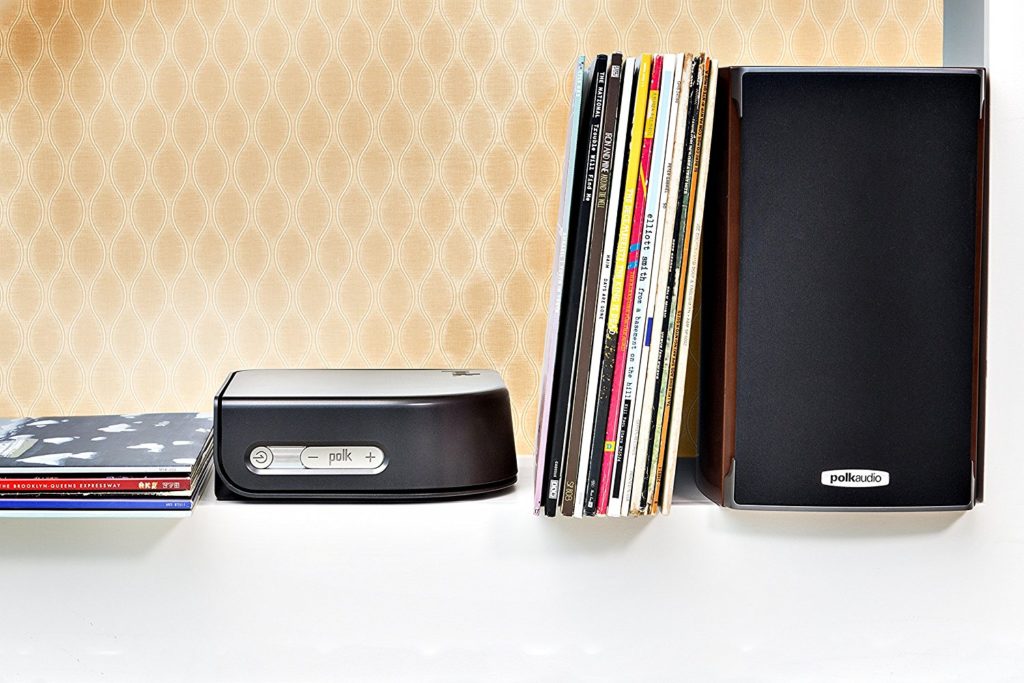 Con il successo dei servizi di streaming, arrivano su mercato (anche) prodotti che ci liberano dai cavi. Più o meno. Come l'amplificatore / streamer Polk Audio Omni A1.
Parliamoci chiaro: specie le nuove generazioni, di amplificatori con un parco di ingressi degno di un banco mixer… non sanno che farsene. E sì, perché siamo in tempi in cui la musica arriva principalmente dai servizi di streaming e/o dall'hard disk del computer domestico.
E allora… benvenuto all'amplificatore con streamer WiFI Polk Audio Omni A1, a cui basta collegare una coppia di diffusori ed è pronto a riempire il vostro salotto con 75 watt per canale.
Ma se siete di quelli che a Spotify et similia affiancano anche i vinili… il Polk Audio Omni A1 ha anche un ingresso phono. C'è anche un ingresso USB-A, un Toslink e l'uscita sub, in buona compagnia della porta Ethernet.
A seconda delle nazioni in cui viene installato, l'app di controllo di questo piccoletto abilita servizi come Spotify, Pandora, Songza, KKBox, QQMusic e Deezer, ma altri ancora arriveranno mano a mano con aggiornamenti firmware.
Ovviamente possiamo dargli in pasto la musica presente sullo smartphone o tablet e l'app consente anche di equalizzare il suono.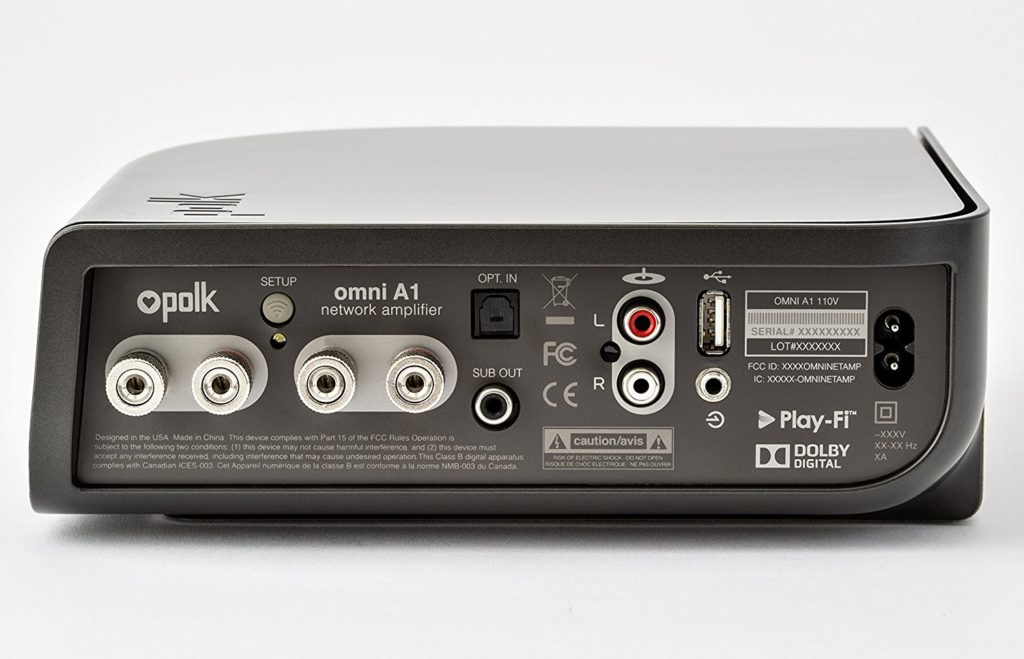 Amazon Auto Links: No products found.
Amazon Auto Links: Could not resolve the given unit type, . Please be sure to update the auto-insert definition if you have deleted the unit.