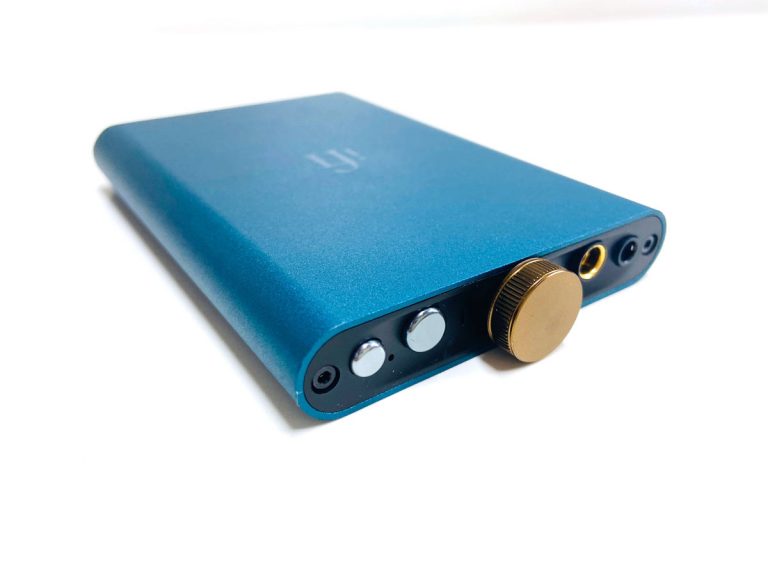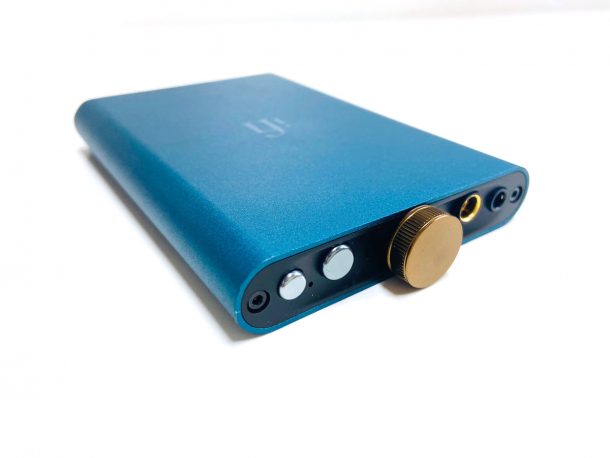 iFi Hip-DAC si pone come il compagno ideale per l'ascolto da smartphone. E non solo. Perché i nuovi audiofili usano il player più diffuso del pianeta: il telefonino!
iFi Hip-DAC: cos'è e perché usarlo
È inutile continuare a fare gli snob: la maggior parte della musica arriva dai servizi di streaming e i vari Spotify e compagnia cantante arrivano nelle orecchie dei nuovi audiofili sopratutto dallo smartphone. E allora ben vengano apparecchi come l'iFi Hip-Dac, in grado di dare nuova vita alle possibilità di ascolto audiophile da telefonino.
l'iFi Hip-DAC è un convertitore / amplificatore per cuffie in grado di far elevare l'ascolto in cuffia da smartphone a livello audiophile.
Descrizione e features
Questo piccoletto si porta in dote una costruzione solida e robusta, compresa la pulsantiera (normalmente invece l'anello più debole della catena).
Per i più giovani – dediti a generi musicali più scatenati – ma non solo per loro, è dotato del circuito XBass, mentre il circuito PowerMatch è in buona sostanza un selettore di guadagno che rende più efficiente l'abbinamento dell'iFi Hip-DAC con qualsiasi tipo di cuffia.
Gli appassionati più attenti ed esigenti, invece, godranno della presenza sia del jack standard che di quello bilanciato.
Il fattore diforma ha un profilo slim che lo rende estremamente semplice da gestire in mobilità.
Ovviamente l'iFi Hip-DAC non è solamente dedicato all'ascolto in mobilità anche se questa è la sua vocazione naturale.
Come suona
Premesso che questo convertitore non ci consente certo di risparmiare su una cuffia di qualità – com'è ovvio che sia – il miracolo riesce a farlo… mentre non lo si usa.
L'ascolto regala tantissime soddisfazioni, ma la sua presenza non rischia mai di passare al ruolo di protagonista.
Il vero colpo al cuore lo si ha quando si passa di nuovo all'ascolto diretto cuffia – smartphone: è lì che si capisce quanto l'Ifi Hip-DAC faccia stramaledettamente bene il suo lavoro senza mai essere invadente o invasivo.
Cosa non ci è piaciuto
Il vero punto debole di questo convertitore è la batteria: dura un po' meno delle 12 ore dichiarate, sopratutto se viene messo in azione uno dei due circuiti (o peggio ancora entrambi).
Conclusioni
Con un prezzo di listino di 199 euro l'iFi Hip-DAC chiede un impegno economico tutto sommato ragionevole per migliorare efficacemente e in modo davvero soddisfacente l'ascolto in mobilità.

Caratteristiche tecniche convertitore e amplificatore per cuffie iFi Hip-Dac
FORMATS SUPPORTED: DSD256/128/64, Octa/Quad/Double/Single-Speed DSD, DXD(384/352.8kHz), PCM(384/352.8/192/176.4/96/88.2/48/44.1kHz), MQA
DIGITAL INPUTS: USB 3.0 type 'A', High-Speed Asynchronous USB 2.0, (32bit/384kHz)
HEADPHONE OUTPUTS: Balanced 4.4mm, S-Bal (SE) 3.5mm
POWER OUTPUT (@1% THD): BAL: 400mW@32 Ohm ; S-BAL(SE): 280mW@32 Ohm, BAL: 6.3V@600 Ohm ; S-BAL (SE): 3.2V@600 Ohm
BATTERY: Lithium-polymer 2200mAh
POWER SYSTEM: Charging via USB-C, BC V1.2 compliant up to 1000mA charging current
POWER (MAX): <2W idle, 4W max
RUNTIME (CLAIMED): 12 hours from full charge
DIMENSIONS: 102(l) x 70(w) x 14(h) mm
WEIGHT: 125g (0.28 lbs)
ACCESSORIES: One USB-A to USB-C Android phone cable, One USB-A cable for computer, One mini USB-C charge cable.
Il sito del produttore: https://ifi-audio.com/
Considera anche: