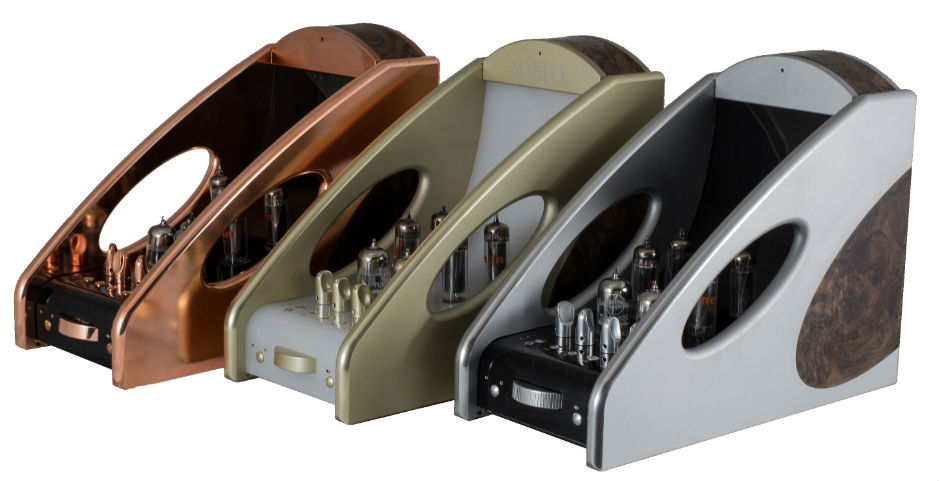 Anche il produttore americano entra nell'arena degli amplificatori per cuffie. E lo fa alla grande. Ecco il Manley Labs Headphone Amplifier.
Un po' tutti i produttori di HiFi si sono accorti del boom dell'ascolto in cuffia, dell'alzarsi del livello qualitativo degli auricolari richiesto dagli audiofili e – quindi – della necessità per molti di avere una amplificazione dedicata a questo tipo di ascolto.
Arriva in questi giorno l'amplificatore per cuffia Manley Labs Headphone Amplifier. Ed entra nel marcato, calcisticamente parlando, a gamba tesa.
Lo fa con un apparecchio che sfoggia 12 controlli indipendenti, per customizzare al massimo l'esperienza d'ascolto. E con un livello costruttivo davvero d'eccezione.
I trasformatori sono in dual modo e con tecnologia proprietaria denominata Manley Iron, progettati in California. Alla pressione di un pulsante, si auto-configurano in funzione dell'impedenza della cuffia e settandosi per lavorare al meglio con qualsiasi tipo di carico da 12 a 600 Ω.
Ma non solo. Un altro controllo consente di passare "al volo" tra le modalità puss-pull e single-ended.
Non vi basta? Il Manley Labs Headphone Amplifier consente di regolare da 0 a 10 dB il Global Negative Feedback continuando a mantenere la risposta in frequenza piatta.
Il Manley Labs Headphone Amplifier opera in modalità simmetrica e fra i controlli a disposizione ha anche il bilanciamento; vi si possono connettere cuffie col tradizionale jack da un quarto di pollice o via XLR.
Da spento, questo gioiellino fa entrare in funzione una uscita pre diretta da collegare a un finale di potenza o a casse acustiche amplificate. Significa che il Manley Labs Headphone Amplifier può essere usato anche da "semplice" trasformatore di corrente (!).
Tra le tante configurazioni possibili c'è il protection overload, per proteggere le cuffie da sovraccarichi. Altro? Sì, i controlli di tono i cui circuiti – ovviamente – sono anche completamente escludibili.
Ultimo ma non ultimo, l'amplificatore per cuffie Manley Labs Headphone Amplifier ha un design elegante e sofisticato.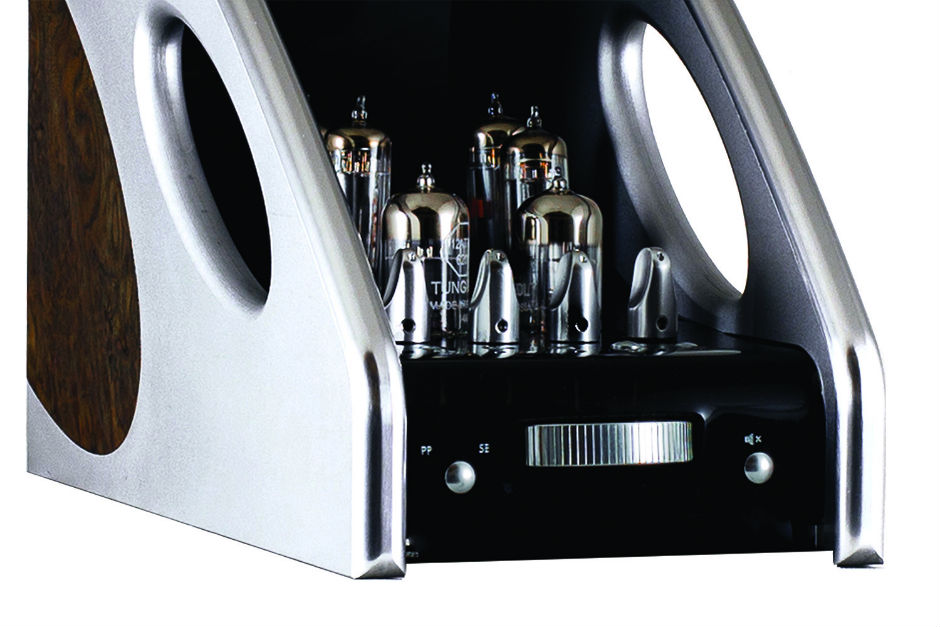 Caratteristiche tecniche amplificatore per cuffie Manley Labs Headphone Amplifier
Vacuum Tube design, 2 x 12AT7A Drivers, 4 x 6AQ5 Triode Strapped output tubes
Single-Ended or Push-Pull amplifier operation
Precision Stepped Relay Volume Control with Thumb Wheel
Selectable headphone load settings: 12-50 Ohms, 50-200 Ohms, 200-600 Ohms
Variable Feedback Control: 0–10dB of negative feedback
Balance, Treble and Bass Controls use silent conductive plastic potentiometers
Tone Bypass for purist signal path
All switching via high-grade gold-contact relays
3 x Stereo Outputs: Balanced XLR headphone outs, Unbalanced standard ¼" TRS headphone jack, RCA Preamplifier Outputs
2 x Analog line-level RCA inputs
Mono / Stereo function
Mute Switch
User adjustable Headphone Overload Protection System
MANLEY IRONⓇ hand-wound wide bandwidth air-gapped output transformers
Preamplifier Direct output routes Input 1 direct to output when unit is in standby
Soft Start, mute-controlled power-up sequence
High Speed, Low Impedance, Low Noise custom switching PSU
Operating Mains Voltage: 90~250VAC universal works worldwide
Mains Voltage Frequency: 50~ 60Hz
Solid Aluminum Billet Chassis
Real Wood Walnut Burl Trim
Maximum Output Power: 1W
Unit Dimensions: 11.5 x 5.5 x 8.2" (LxWxH)
Unit Weight: 12 lbs.
Prezzo di listino: $ 2950
Produttore: Manley Labs