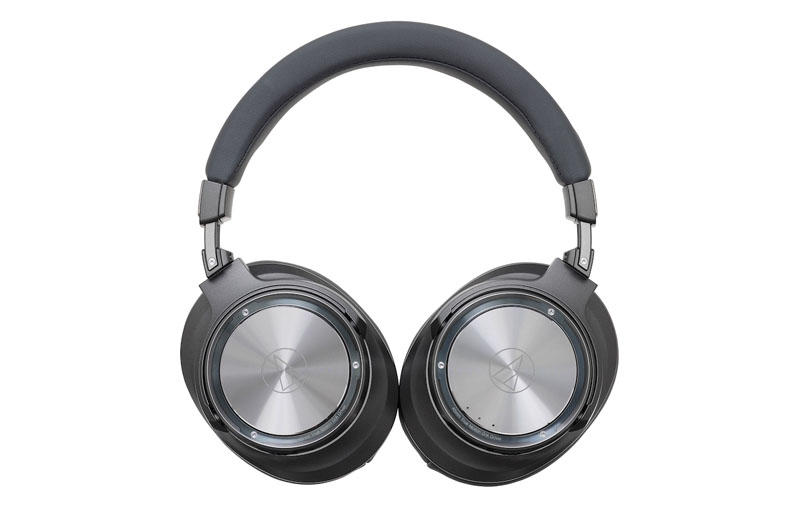 Audio-Technica ATH-DSR9BT è la nuova cuffia top di gamma; si porta in dote la connessione wireless in HD e una tecnologia proprietaria chiamata Pure Digital Drive.
Amazon Auto Links: PAAPIError: InvalidParameterValue: The ItemId B06ZZJX9S2 provided in the request is invalid.
Quello delle
cuffie con connessione senza fili
è un settore ormai maturo e che desta sempre più interesse da parte degli appassionati.
La cuffia Bluetooth aptX HD Audio-Technica ATH-DSR9BT viene presentata come depositaria del Pure Digital Drive, un sistema proprietario che riguarda sia il design (funzionale alla qualità di riproduzione sonora) e sia la tecnologia interna di trattamento del suono, che rimane digitale sino all'ultimo.
Il tutto s'inserisce in un contesto in cui spicca la presenza di un chipset Trigence Semiconductor Dnote.
Ma che significa Bluetooth aptX HD? Significa che questo protocollo di trasmissione senza fili nasce per scopi completamente diversi da quelli HiFi, che è diventato capace di veicolare segnali a 16 bit e 44.1 kHz nella sua versione aptX e che ora – con la versione aptX HD – arriva a 24 bit e 48 kHz.
La cuffia Audio-Technica ATH-DSR9BT però non si ferma qui e il suo DAC interno arriva a 24/96 via USB.
La struttura isolante è in doppio strato d'alluminio ed è stata progettata per l'occasione: separa i circuiti elettrici e riduce le vibrazioni moleste.
I driver da 45 mm fanno il loro lavoro a dovere e garantiscono una risposta in frequenza da 5 a 45.000 Hz.
Il microfono incorporato, il controllo del volume e il tasto ans/end consentono di usare questo gioiellino con uno smartphone e ricevere telefonate senza toccarlo.
La batteria al litio interna garantisce 15 ore di autonomia continua e 1.000 ore in standby.
Ultimo tocco di classe, i pad in memory foam, tecnologia che conosciamo per i materassi e che qui serve a far ricordare la forma della nostra testa ai padiglioni, che così vi si adattano a pennello.
Il costo della cuffia Audio-Technica ATH-DSR9BT è ancora da annunciare, ma è atteso a poco meno di 600 euro.