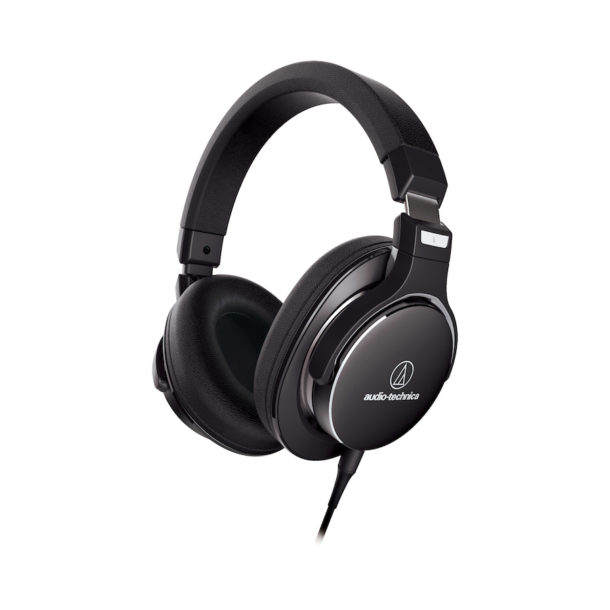 La cuffia Audio-Technica ATH-MSR7NC è la versione a cancellazione di rumore del modello senza "NC" (noise cancellation) nella sigla. Drivers generosi, ottima risposta in frequenza ed alta dinamica: sono le caratteristiche di questi auricolari a bassissima distorsione.
Seppure si tende ad abusare del termine
Hi-Res Audio
, appioppandolo spesso a proposito, nel caso delle
cuffie a cancellazione attiva di rumore Audio-Technica ATH-MSR7NC
il produttore vuole indicare la particolare accuratezza infusa in un progetto pensato proprio per riprodurre al meglio l'escursione dinamica e l'estensione della risposta in frequenza tipica della musica liquida ad alta risoluzione.
Ci troviamo alle prese con una cuffia dotata di True Motion Drivers da 45 mm in cui particolare attenzione è stata posta nel controllo dei transienti.
Il circuito di cancellazione di rumore in buona sostanza analizza il rumore proveniente dalle vicinanze del punto di ascolto e ne produce uno esattamente contrario, per – appunto – cancellarlo. Questo tipo di tecnologia è – per dovere di cronaca – in uso senza troppi clamori anche negli smartphone, che rendono così più chiare le nostre conversazioni.
Nel caso delle cuffie si tratta di un accorgimento necessario per l'audiofilo in mobilità e per le Audio-Technica ATH-MSR7NC è stato usato un sistema di analisi a 360°.
In una cuffia la comodità e la vestibilità sono fondamentali: l'Audio-Technica ATH-MSR7NC usa il memory foam (sì, lo stesso dei materassi) sia sui cuscinetti dei pad che nella banda superiore.
La vocazione di questa cuffia sia in mobilità e sia nell'ambiente domestico s'esprime anche nell'accortezza di fornire due cavi, entrami da 1,2 metri e uno dei quali compatibile con gli smartphone (per interrompere la riproduzione della musica e rispondere a una telefonata in arrivo).
In dotazione viene anche fornito l'adattatore per la presa in uso negli aerei.
Da notare, infine, che l'Audio-Technica ATH-MSR7NC ha un prezzo di listino di 299 euro e la versione equivalente (con le stesse caratteristiche di riproduzione sonora), ma senza il circuito di cancellazione di rumore costa mooolto meno e può rappresentare un ottimo affare per gli audiofili stanziali.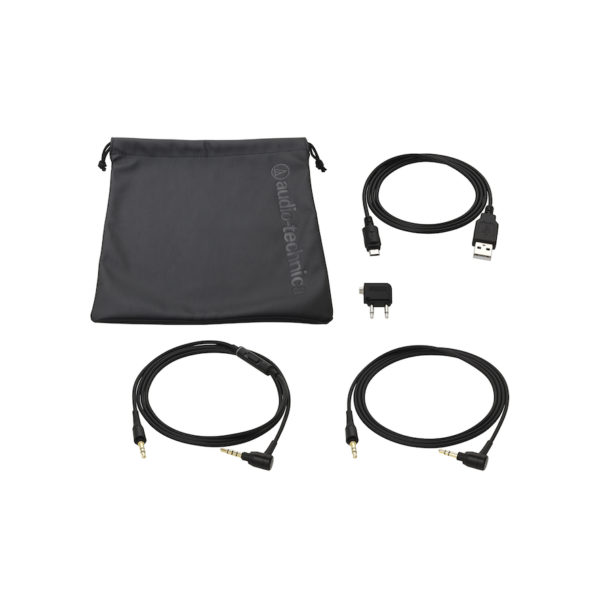 Caratteristiche tecniche cuffia a cancellazione di rumore  Audio-Technica ATH-MSR7NC
Type Dynamic
Driver Diameter 45 mm
Frequency Response 5-40,000 Hz
Sensitivity 104 dB/mW (active mode)
Impedance 150 ohms (active)
Internal Battery: 3.7V rechargeable lithium polymer battery
Battery Life 30 hours (continuous transmission time including music playback time), Depending on environmental conditions
Battery Charging Time: 4 hours, Depending on environmental conditions
Weight 305 g (10.8 oz.), without cable
Cable Detachable 1.2 m (3.9′) standard cable, detachable 1.2 m (3.9′) cable with in-line mic and controls
Connector 3.5 mm (1/8″) gold-plated stereo mini plug, L-shaped
Accessories Included USB charging cable, airline adapter, pouch
Type (Microphone) Condenser
Amazon Auto Links: No products found.