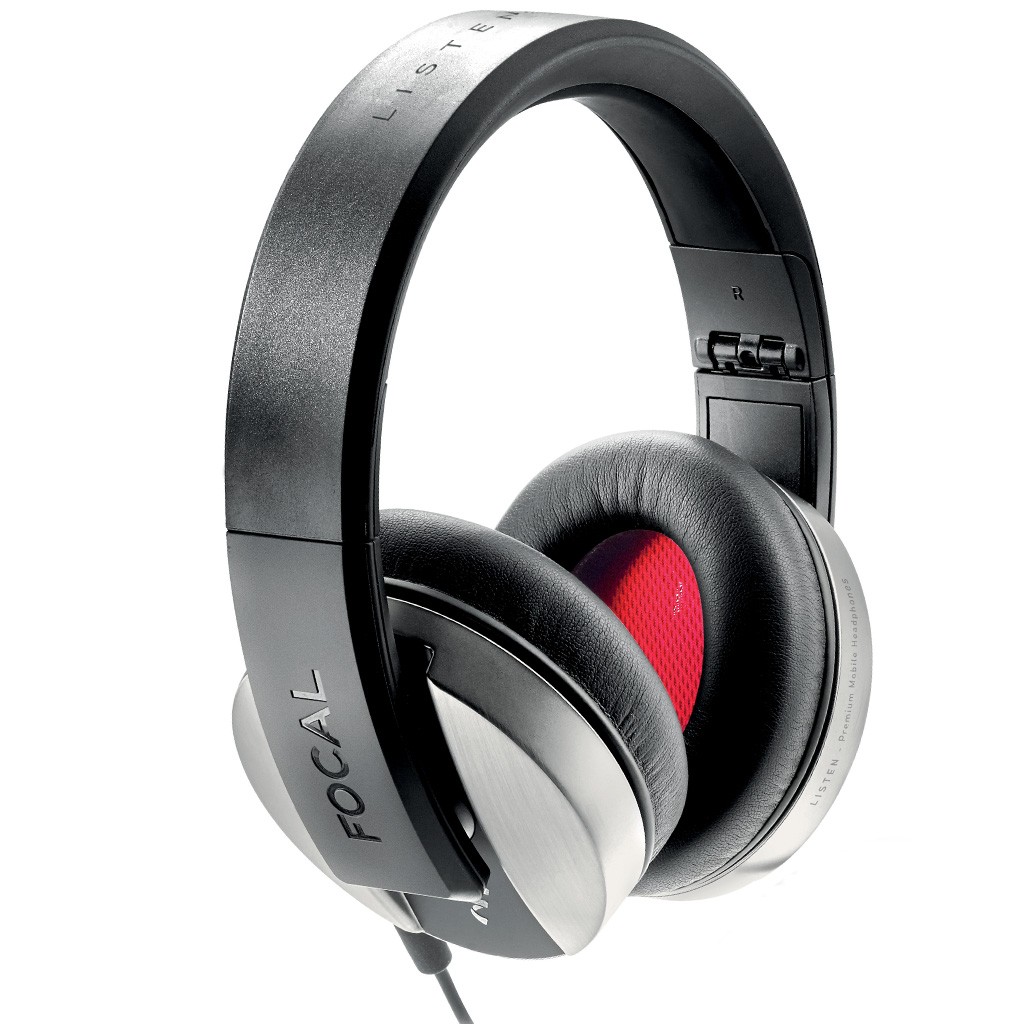 Il suo produttore definisce le Focal Listen delle cuffie di tipo urban. Grandi abbastanza da non sacrificare la qualità di riproduzione, sono cuffie chiuse con isolamento passivo.
Amazon Auto Links: PAAPIError: InvalidParameterValue: The ItemId B07BYLZKMD provided in the request is invalid.

Focal sferra un nuovo attacco all'agguerrito mercato delle cuffie con le nuove Listen; si tratta di auricolari di tipo chiuso, con cavo staccabile e con isolamento acustico di buon livello, ma di tipo passivo, ovvero grazie al fattore di forma e ai materiali impiegati, quindi senza circuiti alimentati a batteria.
I driver da 40 millimetri sono di nuova concezione e si rivelano molto efficaci, puliti, capaci di un'ottima estensione in frequenza e di riproduzione della scena sonora, a loro agio con qualsiasi genere musicale, seppure non generosissimi nei bassi e quindi non strizzando l'occhio agli amanti dell'hip-hop.
I padiglioni sono i memory foam, s'adattano quindi alla forma delle orecchie dell'ascoltatore e ne assicurano il comfort, che in realtà per alcuni potrebbe venire sacrificato dalla eccessiva rigidità dell'archetto.
La robustezza dei materiali di costruzione e il design ricercato fanno della Focal Listen la compagna ideale di viaggio, soprattutto degli spostamenti all'interno delle grandi città.
Dimentichiamo qualcosa? Sì, il cavo staccabile è dotato di microfono e di telecomando per interfacciarsi con gli smaryphone.
Caratteristiche tecniche cuffia chiusa Focal Listen
Type Casque fermé, circum-aural
Impédance 32 Ohms
Sensibilité 122 dB SPL @ 1 kHz – / 1 Vrms
THD <0.4% @ 1 kHz / 100 dB SPL
Réponse en fréquence 15 Hz – 22 kHz
Capsule 40 mm Mylar / Titane
Poids 273 g
Longueur câble 1,4 m
Connecteur Jack 3,5 mm 4 conducteurs
Dimensions 239 x 212 x 111 mm
Prezzo di listino: 249 euro