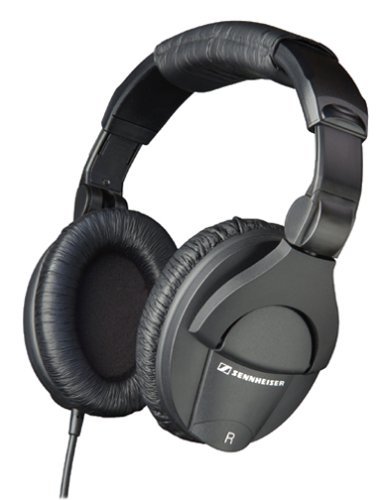 Le Sennheiser HD-280 Pro sono particolarmente indicate per applicazioni studio monitor; avvolgono completamente le orecchie e isolano l'ascoltatore dall'ambiente esterno.
Le Sennheiser HD-280 Pro non sono certo una novità, ma un saldo punto di riferimento nel mondo delle cuffie chiuse e con un successo di cinque anni che non accenna a scemare.
Qualità senza compromessi, costo dal volto umano, comodità d'uso: sono solo alcune delle caratteristiche che rendono le Sennheiser HD-280 Pro un successo internazionale e un best-buy.
Il suono è pulito, i bassi ben presenti, controllati e senza enfasi; al di là della loro vocazione studio-monitor, non è quello che cerca anche un audiofilo?
Da segnalare che dichiarano un'attenuazione dai rumori esterni di ben 32 dB.
Caratteristiche tecniche cuffie Sennheiser HD-280 Pro
Design: Closed, around-the-ear
Weight: 221 g.
Frequency response: 8 ÷ 25,000 Hz
Impedance: 64 Ohms
Cord length: 3.3 – 9.8 ft. coiled
Replaceable: ear pads, headband padding and audio cord
Collapsible earpieces of portability
Swiveling earcups
Ergonomic design
Prezzo di listino: 154 €
Produttore: SENNHEISER
Amazon Auto Links: No products found.
Amazon Auto Links: No products found.