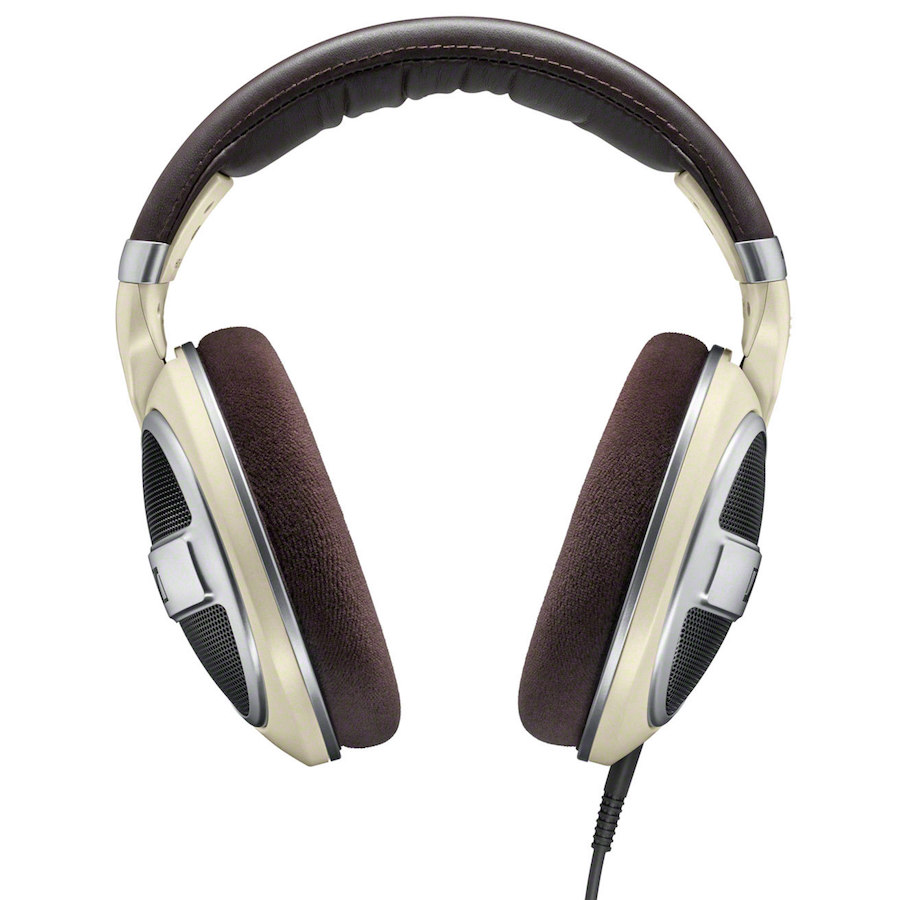 La cuffia aperta Sennheiser HD 599 offre un'ottima esperienza sonora e una comodità d'uso al di fuori dell'ordinario.
Le cuffie sono probabilmente il componente HiFi che più risente del gusto personale dell'audiofilo.
Alla componente estetica e a quella meramente relativa alla qualità di riproduzione sonora, infatti, vi si aggiunge la componente ergonomica, in linea teorica diversa per ognuno di noi (non esistono due teste uguali, non solo dentro, ma anche fuori!).
Le cuffie aperte Sennheiser HD 599 cercano in qualche modo di essere universali cercando di adattarsi alla conformazione cranica di ognuno di noi grazie al disegno dei padiglioni con la tecnologia proprietaria Ergonomic Acoustic Refinement.
La qualità di riproduzione sonora è quella a cui ci ha piacevolmente abituato Sennheiser e il modello HD 599 è in particolare pensato per l'ascolto di musica ad alta definizione.
Rifinite in avorio, le Sennheiser HD 599 hanno driver da 38 millimetri, in grado di riprodurre frequenze tra i 12 e i 38.500 Hz.
L'impedenza da 50 Ω rende queste cuffie (anche) usabili in mobilità; auricolari votati a questo tipo di utilizzo hanno un'impedenza più basse, ma le nostre sfoderano 106 dB di pressione sonora.
Il prezzo di listino è fissato in 249 euro.
Amazon Auto Links: No products found.
Amazon Auto Links: Could not resolve the given unit type, . Please be sure to update the auto-insert definition if you have deleted the unit.