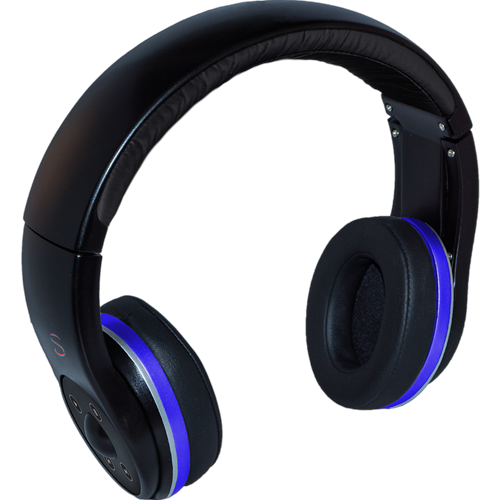 Si chiama semplicemente Streamz la nuova cuffia dell'americana Streamz Media. È un concentrato di tecnologia e – probabilmente – la prima cuffia all in one: auricolari, WiFi, memoria flash e DAC.
Streamz Media presenta al CES di Las vegas, che comincia oggi, una cuffia… autosufficiente. Integra un processore dual core da 1.6 GigaHertz su cui gira il sistema operativo Android, ha WiFi e Bluetooth integrati, un DAC interno e una memoria flash.
In altre parole, riceve musica da qualsiasi dispositivo senza fili, converte da sola da digitale ad analogico ed è in grado di ospitare al suo interno file musicali!
Il DAC interno lavora fino a 16 bit / 48 kHz, gli altoparlanti sono a vibrazione e hanno 3 watt di potenza e 160mW di dinamica. La tecnologia a vibrazione garantisce una risposta in frequenza estesa, specie verso la gamma bassa, senza che le cuffie debbano eccessivamente premere verso le orecchie dell'ascoltatore, garantendo così un maggior confort d'uso anche per ascolti prolungati. E' adottata su altoparlanti bi-amplificati a 2 vie da 50 mm.
La capacità di storage interno, su memoria flash, è di 4 Gb ed è espandibile fino a 36 Gb con schede SD. Ovviamente anche il formato FLAC è pienamente supportato. Come dire… chi ha più bisogno di un player portatile?
Non solo. Mentre il Bluetooth si occupa di ricevere da smartphone, tablet e altri dispositivi la nostra musica preferita, il WiFi consente di collegarsi alla Rete domestica (o altra Rete) per ricevere lo streaming da servizi come Pandora, Spotify e le cloud di Google Play e Amazon.
Caratteristiche tecniche cuffia con DAC, WiFi, Bluetooth e memoria flash Streamz
Frequency Range: 20 Hz to 20 kHz
Dynamic Range: 115 dB
Headphone Type: Cushioned over ear
Connection: Wireless and wired
Dynamic Speaker: Two 50 mm dynamic
Vibration Driver: Two surface conduction transducers
Amplifiers: Two 3 watt and two 160 mw
Audio input analog – Single stereo analog: 3.5 mm connector
DAC ESS® Technology Sabre ES9023
2 Channels – 48 kHz/16 bits
DNR – 112 dB
12 MHZ oscillator
ESS HyperstreamTM Jitter Eliminator
WIFI – 802.11 B/G/N
Bluetooth 3.0
Media Storage Onboard RAM – 4 GB flash; Add-in RAM – Up to 32 GB Micro SD card
Right Earset – Four Selectable Controls
Play – Pause – Skip Fwd – Skip Rev
Left Earset – Four Selectable Controls
Vol Up – Vol Down – Mode – Function
5 V DC AC/DC Charging Adapter
Built-in lithium polymer rechargeable battery
APP Runs on Android®, iOS®, Windows® and Mac®
Prezzo: 549 dollari USA (disponibile da marzo 2014)
Produttore: STREAMZ MEDIA
149,06 €
Ingressi audio multipli: con ingresso stereo RCA, Bluetooth 5.0, ingresso USB per PC, nessun driver è necessario, plug and play, perfettamente compatibile con iPod, Phone, MP3, TV, lettore CD, laptop, computer desktop o altri lettori multimediali in ...
read more
(a partire da 29 Settembre 2022 05:45 GMT +02:00 - Altre informazioni

Product prices and availability are accurate as of the date/time indicated and are subject to change. Any price and availability information displayed on [relevant Amazon Site(s), as applicable] at the time of purchase will apply to the purchase of this product.

)
4,82 €
3,99 €
COMPATIBILITÀ HDMI UNIVERSALE: Questo cavo HDMI 4K è compatibile con i tuoi lettori Blu-ray, amplificatore AV, Playstation PS5, PS4, PS3, XBox one, Xbox 360, Mi TV BOX, decoder TNT, Raspberry PI 3, NVIDIA Shield TV, Freebox, Livebox, i videoproiettor...
read more
(a partire da 28 Settembre 2022 08:34 GMT +02:00 - Altre informazioni

Product prices and availability are accurate as of the date/time indicated and are subject to change. Any price and availability information displayed on [relevant Amazon Site(s), as applicable] at the time of purchase will apply to the purchase of this product.

)