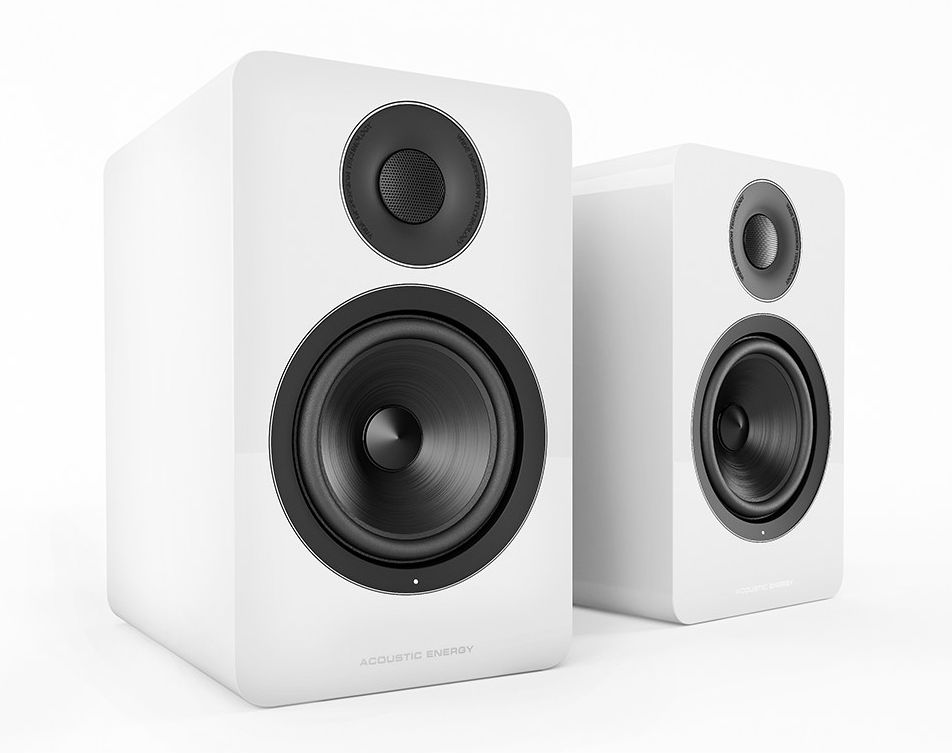 Le casse acustiche amplificate Acoustic Energy AE1 sono dedicate agli audiofili moderni che vogliono sfruttare i tanti apparecchi che già integrano una sezione pre (come ad esempio la maggior parte dei DAC).
Le casse acustiche Acoustic Energy AE1 puntano tutto molto sull'amplificazione integrata, 50 watt per canale in Classe A/B.
Sono casse amplificate, quindi, comode da usare in tantissime circostanza, per sfruttare la sezione pre di un DAC, ad esempio, o per collegarvi direttamente la sorgente nel caso in cui ne usassimo solo una.
Preferiscono il montaggio su stand per esprimersi al meglio e montano l'ormai celebre cono con pistone in ceramica e alluminio.
Il tweeter è proprietario di casa Acoustic Energy, ha la cupola in allumino e l'alloggio WDT (un brevetto del produttore) che migliora la diffusione delle frequenze alte nell'ambiente di ascolto.
Le caratteristiche di riproduzione delle casse acustiche amplificate Acoustic Energy AE1, che hanno un suono sostanzialmente neutro e sono caratterizzate da un'ottima dinamica, le rendono adatte sia per l'appassionato e sia per il professionista che potrà usarle come monitor.
Prima di passare alla caratteristiche tecniche, segnaliamo che gli ingressi sono sia RCA e sia XLR.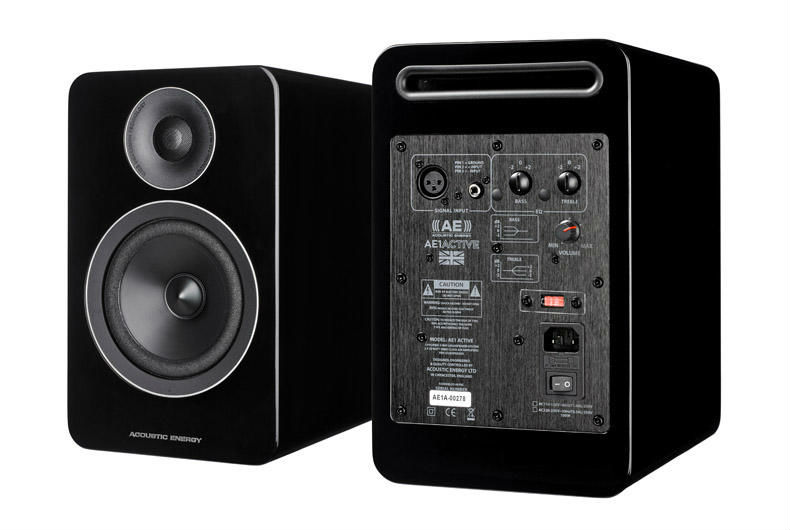 Caratteristiche tecniche casse acustiche amplificate Acoustic Energy AE1
2×50 watt Linear supply Class A/B amplifiers per speaker
Active 4th order minimum phase crossover
Fully analogue architecture
Adjustable volume control on each speaker
Proprietary Acoustic Energy aluminium dome tweeter optimised for wide bandwidth and low distortion
Wide Dispersion Technology (WDT) waveguide for enhanced room integration
+/- 2dB treble adjustment and +/- 2dB bass cut for precise system integration
Inputs: RCA and balanced XLR input connections
Mains voltage: Switchable 110/240V
Frequency response: 40Hz-25kHz +/-6dB
Safety certification: CE EN55013/20
Grilles: Slim magnetic fit cloth grilles
Dimensions: 300 x 185 x 250mm (HxWxD)
Finishes: Piano Black, Piano White and Piano Cherry real wood veneer finishes
Amazon Auto Links: No products found.
Amazon Auto Links: Could not resolve the given unit type, . Please be sure to update the auto-insert definition if you have deleted the unit.