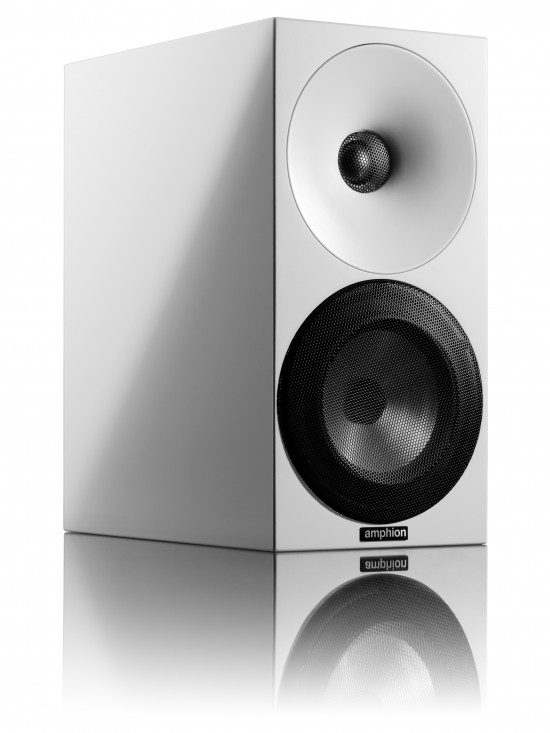 Il marchio Amphion è ben conosciuto nei paesi scandinavi (e non solo), dove ne viene apprezzata la qualità delle realizzazioni e la facilità di installazione in ambiente. Non fanno eccezione le "piccole" di casa, le Amphion Argon 1.
Nella fredda Finlandia batte un cuore squisitamente audiofilio, quello della Amphion. Nella loro azienda amano definire le loro casse acustiche inadatte a chi cerca e insegue un certo tipo di suono. I tecnici della Amphion affermano che le loro realizzazioni sono fatte per riprodurre quello che ascoltiamo nella vita reale, nulla di più e nulla di meno.
Con queste premesse è davvero difficile non incuriosirsi sulle Amphion Argon 1, che fanno sfoggio di un'auto-definizione che le colloca nella categoria delle casse studio monitor, ma anche e soprattutto adattissime, per le loro dimensioni, alle applicazioni desktop audio / computer audio.
L'obiettivo che si sono prefissi gli ingegneri finlandesi è quello di offrire un suono esteso agli estremi della banda, trasparente e senza nessuna coloritura. E come se non bastasse le Amphion Argon 1 vanno in spose senza nessuna difficoltà con qualsiasi tipo di amplificatore.
La loro caratteristica principale e immediatamente percepibile è la cura e la naturalezza della riproduzione della scena sonora, realizzata mediante la progettazione del cabinet secondo l'algoritmo Uniformly Directive Diffusion, che minimizza ciò che l'ascoltatore sente suonare dalla stanza piuttosto che dai diffusori.
Caratteristiche tecniche casse acustiche Uniformly Directive Diffusion.
2 vie, bass-reflex
Tweeter: 1″ titanium
Mid / woofer: 5,25″ aluminium
Crossover point: 1600 Hz
Impedance: 8 ohm
Sensitivity: 86 dB
Frequency response: 45 ÷ 20 000 Hz ±3 dB
Power recommendation: 20 ÷ 150 W
Measurements (h x w x d): 316 x 160 x 265 mm
Weight: 8 Kg
Colours: black, white, full white and veneer wood cherry, birch and walnut
Prezzo in Rete: 1.380 euro
Produttore: AMPHION
Amazon Auto Links: No products found.
Amazon Auto Links: Could not resolve the given unit type, . Please be sure to update the auto-insert definition if you have deleted the unit.