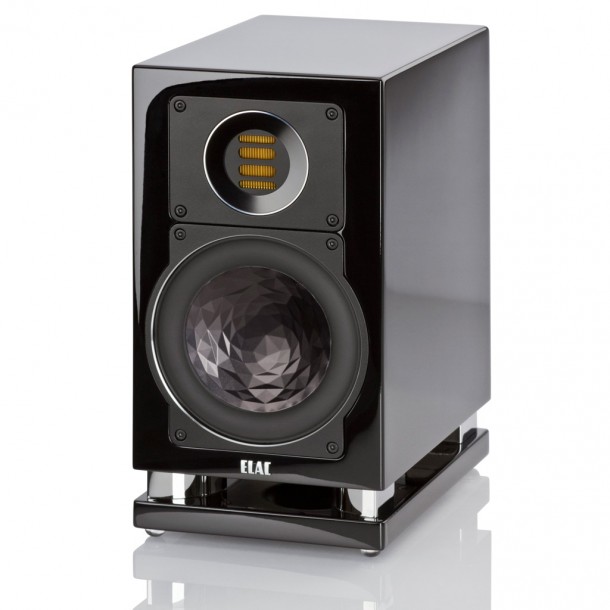 Il produttore tedesco, sempre attento al rapporto qualità/ prezzo, ha pensato a questo diffusore per l'audiofilo con problemi di spazio. Le Elac BS 403 ben s'adattano agli ambienti piccoli e medi dei moderni appartamenti. Senza rinunciare alla qualità.
Vanno ben oltre quello che lascerebbero supporre le loro piccoli dimensioni. Le casse acustiche Elac BS 403 si trovano perfettamente a loro agio in ambienti di cubature piccole e medie, quelle più critiche da un punto di vista acusto-ambientale, ma sempre più comuni per chi vive nei grandi centri urbani.
Il primo particolare che balza all'occhio è la membrana del woofer, la sua forma a ragnatela, ventilata da ambo i lati, e lo chassis d'alluminio. Il tutto è stato esplicitamente progettato per garantire bassi presenti e corretti, privi di colorazione, proprio negli ambienti di cui parlavamo qualche riga fa.
Il tweeter a nastro garantisce una corretta ricostruzione scenica, ma soprattutto fatica d'ascolto pari a zero. Posizionabili sia su stand sia su scaffale, le Elac BS 403 consentiranno di (ri)scoprire la propria collezione musicale grazie alla loro riproduzione sonora ricchissima di dettagli.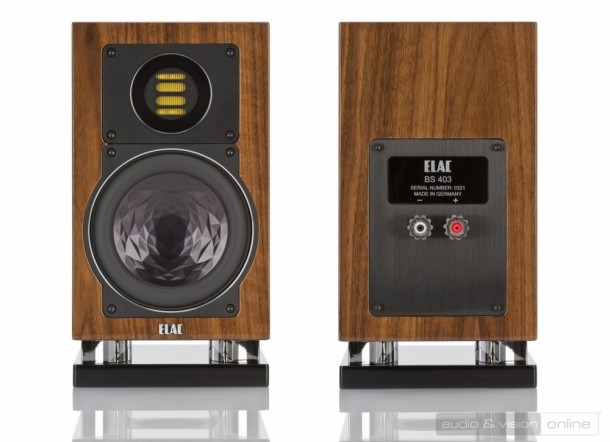 Caratteristiche tecniche diffusori Elac BS 403
height x width x depth: 308 × 166 × 294 mm
weight: 7,3 kg
type: 2 way, bass-reflex
woofer: 1 × 150 mm AS-XR cone
tweeter: 1 × JET 5
crossover frequency: 2,500 Hz
frequency range (IEC 268-5): 41 ÷ 50,000 Hz
sensitivity: 86 dB / 2.83 V
for amplifiers: 4 ÷ 8 Ω
recommended amplifier power: 40 ÷ 200 W
Prezzo di listino: 1.700 euro la coppia
Produttore: ELAC
Amazon Auto Links: No products found.
Amazon Auto Links: Could not resolve the given unit type, . Please be sure to update the auto-insert definition if you have deleted the unit.