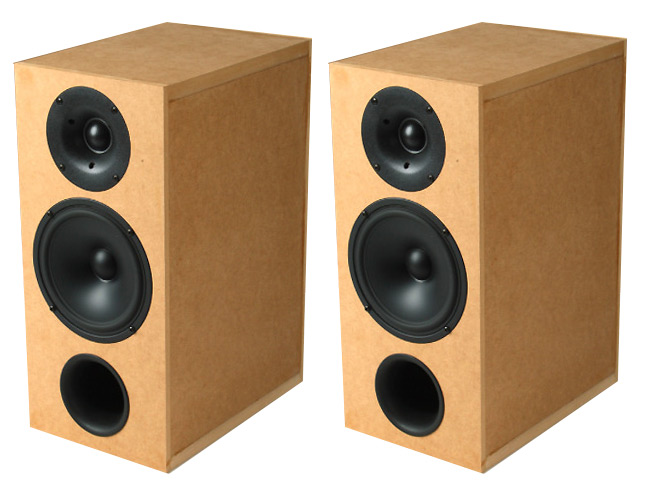 Per tutti gli appassionati di autocostruzione ecco un'azienda che fa per loro. The Loudspeaker Kit, più brevemente LSK,  ha annunciato il suo nuovo kit LSK M6 MK3 Monitor. Il progetto è di Stuart Ralston, titolare e designer della SGR Audio.
I diffusori LSK M6 MK3 Monitor, che vogliamo farvi costruire, sono dei bass reflex con un woofer / midrange da 152 millimetri, con cono di carta e un tweeter a cupola in tessuto 30 mm. Entrambi i driver sono stati appositamente realizzati per questo diffusore e i componenti usati per il crossover sono di alta qualità.
Il crossover taglia a 2,5 kHz nominali, con un circuito Linkwitz-Riley del 4° ordine. Viene dichiarata una risposta in frequenza da 62 Hz a 23 kHz ±3 dB e un'impedenza nominale di 8 Ω (resistenza minima 5.9 Ω a 200 Hz). La sensibilità è di 89 dBSPL (2,83 V / 1 m).
Ogni kit include tutte le parti necessarie, tra cui dodici pannelli lavorato CNC MDF, due crossover pre-costruiti, i driver, il rivestimento acustico interno, i morsetti, le porte bass-reflex, le griglie e i vari fissaggi.
LSK M6 Mk3 è un diffusore versatile, adatto per le applicazioni audio surround e per i sistemi stereo dedicati all'ascolto musicale.
Una volta assemblati, i diffusori LSK M6 Mk3 misurano 200 × 440 × 310 millimetri e pesano 9 kg.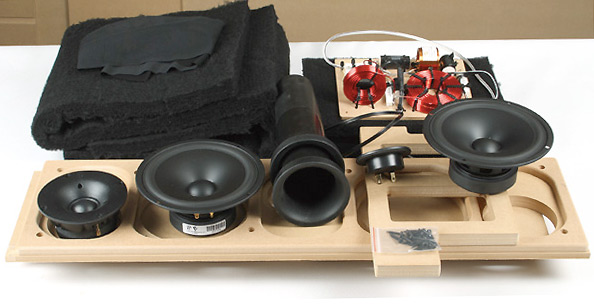 Ogni kit viene venduto a 699 dollari la coppia (più spese di spedizione).
Produttore: THE LOUDSPEAKER KIT
Auto Amazon Links: Nessun prodotto trovato.