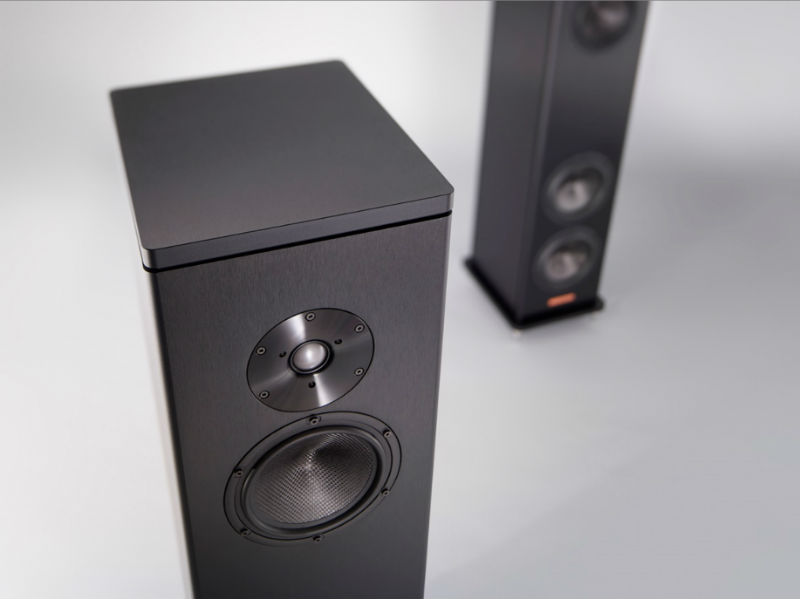 Il produttore californiano parla delle sue Magico A3 come una vera e propria rivoluzione nel campo dei diffusori. Scopriamo perché.
Il produttore californiano Magico è noto soprattutto per le sue casse acustiche che comprendono anche del metallo nel mobile. Nel caso delle Magico A3 invece hanno optato per l'alluminio anodizzato, passando quindi dalla serie M alla serie A.
Le Magico A3 sono casse acustiche da pavimento dedicate a un'audience più ampia possibile, anche in virtù del prezzo decisamente più conveniente della precedente serie.
Questi diffusori sfoggiano parecchie tecnologie innovative: oltre al già citato involucro di alluminio anodizzato, troviamo un tweeter in berillio, coni in nano-graphene di carbonio, sistemi motorizzati a base di neodimio e un crossover, Elliptical Symmetry Crossover (massimizza l'ampiezza della banda passante, mantiene la linearità della fase e riduce la distorsione di intermodulazione), proprietario di casa Magico.
Il tweeter a diaframma in puro berillio è di nuova progettazione, strettamente derivato da quanto già in uso nella serie M e del diametro di 28 millimetri. Ha un motore (magnete) al neodimio racchiuso in una camera posteriore appositamente smorzata.
Il midrange è da 6 pollici e utilizza un cono in fibra di carbonio Multi-Wall con uno strato di XG Nanographene. Fornisce una rigidità e un fattore i smorzamenti ideali; i magneti sovradimensionati hanno le bobine in titanio.
Il woofer è da 7 pollici ed è in buona sostanza una nuova versione del Magico Nano-Tec Gen 8, con una sofisticata combinazione progettuale che riduce le vibrazioni e massimizza il flusso d'aria. Anche in questo caso la bobina è in puro titanio e da 75 mm.
I 4 altoparlanti di ogni diffusore Magico A3 sono gestiti dal crossover Elliptical Symmetry Crossover, basato sui componenti top di gamma dell'azienda tedesca Mundorf.
Per portarsi a casa questi gioiellini ci vogliono poco meno di 10.000 dollari la coppia.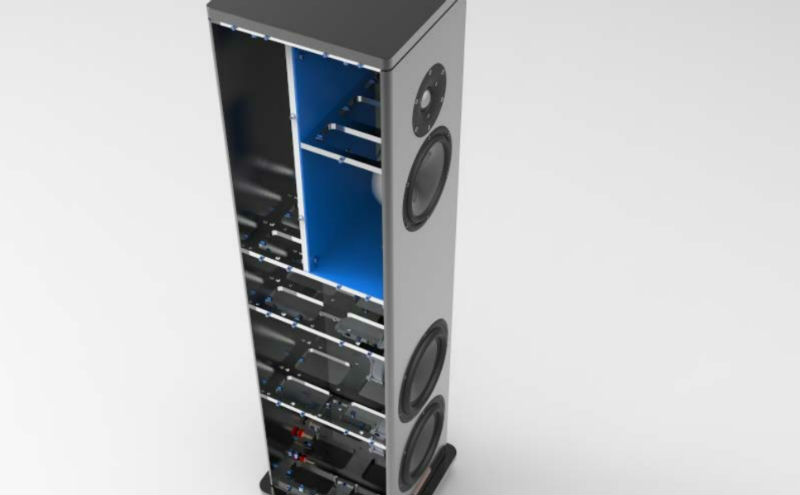 Caratteristiche tecniche casse acustiche Magico A3
1″ MB7 Beryllium Dome (X1)
6" Midrange Graphene Nano Tec (X1)
7" Bass Graphene Nano Tec (X2)
Sensitivity: 88dB
Impedance: 4 Ohms
Frequency Response: 22 Hz – 50 KHz
Minimum Recommended Power: 50 Watts RMS    Maximum Recommended Power: 300 Watts RMS
Dimensions: 44"H x 11"D x 9.25"W (112cm x 27cm x 23cm)
Weight: 110 lbs. (50Kg)
Amazon Auto Links: No products found.
Amazon Auto Links: Could not resolve the given unit type, . Please be sure to update the auto-insert definition if you have deleted the unit.