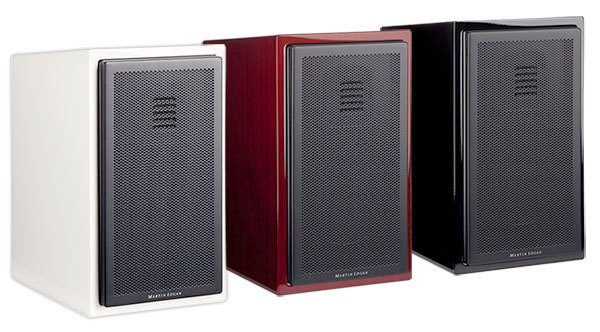 I diffusori Martin Logan Motion 15 sono stati progettati per avere un'estetica elegante e per consentire agli ascoltatori di costruire un sistema home theatre un poco alla volta. Queste nuove casse acustiche sono dotate di bordi arrotondati, di un top leggermente rastremato, e una lussuosa finitura lucida.
I diffusori Martin Logan Motion 15 si ispirano ai diffusori elettrostatici MartinLogan ultra-high-end. La serie Motion® è stata creata per fornire un suono di alta qualità nell'impianto musicale stereo e un suono spettacolare per il sistema home theater.
MartinLogan ha voluto realizzare una linea di prodotti compatti ed estremamente convenienti, che fonde un'estetica estremamente raffinata ad un suono altrettanto raffinato, dotato di una gamma dinamica e una trasparenza che lascia a bocca aperta.
I diffusori Motion 15 sono dotati di un singolo driver da 5,25 pollici e un tweeter MartinLogan, per un suono chiaro, altamente dinamico e preciso.
Sono disponibili in tre lussuose finiture lucide: nero pianoforte, bianco o ciliegio scuro. La finitura lucida in ciliegio ha profonde sfumature e appare quasi nero in condizioni di scarsa luminosità, dando loro un eleganza unica e sobria, che si intona in qualsiasi ambiente.
Caratteristiche tecniche dei diffusori Martin Logan Motion 15
Frequency Response: 60 ÷ 25,000 Hz ±3 dB
Dispersion: 80° x 80°
Sensitivity: 92 dB/2.83 volts/meter
Nominal Impedance: 5 Ohms compatible with 4, 6 or 8 ohm rated amplifiers
Recommended Amplifier Power: 20-200 watts per channel
Crossover Frequency: 2,700 Hz
Crossover Components: custom air core coil and low DCR steel laminate inductors. Polypropylene film capacitors in series and low DF electrolytic capacitors in parallel. Overall system thermal/current protection
High Frequency Transducer: 1″ × 1.4″ (2.6cm × 3.6cm) Folded Motion Transducer with 5.25″ × 1.75″ (13.3cm × 4.4cm) diaphragm
Low Frequency Driver: 5.25" (13.3cm) aluminum cone with cast basket. Non-resonant asymmetrical chamber format. Rigid structured dust cap to reduce cone break-up modes
Binding Posts: custom 5-way tool-less binding posts
Weight: 5.4 kg each
Overall Dimensions (HxWxD): 29 x 17.3 x 24 cm
Produttore: MARTIN LOGAN
Distributore: AUDIO NATALI
Amazon Auto Links: No products found.
Amazon Auto Links: No products found.