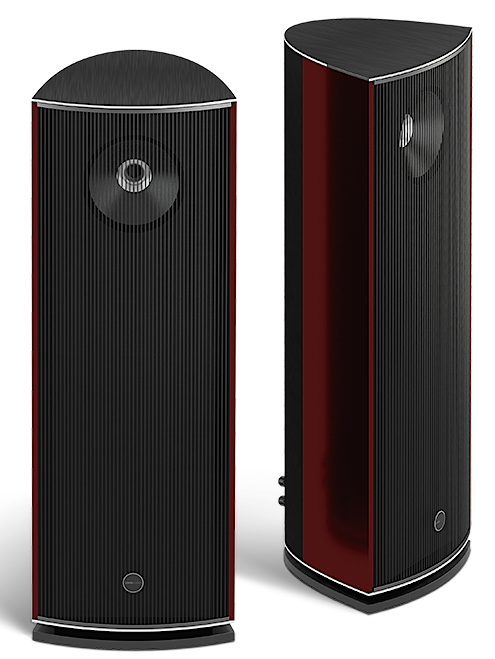 Arrivano in Italia con una distribuzione ufficiale le casse acustiche Ubiq Audio Model One. L'obiettivo del produttore è il raggiungimento di una riproduzione sonora assolutamente naturale.
I produttori dell'Europa dell'Est godono da qualche tempo di particolare attenzione, realizzando prodotti assolutamente degni di nota a prezzi ragionevoli (anche se qui in senso assoluto l'investimento richiesto è piuttosto impegnativo).
Non fanno eccezione le nuove casse acustiche Ubiq Audio Model One, dalle linee semplici ed eleganti. Si tratta di diffusori a 3 vie, filosofia progettuale che sembrava essere stata messa nel cassetto del dimenticatoio.
L'idea di base è stata quella di realizzare un diffusore autoritario ed autorevole, con la gamma dinamica bene in evidenza e timbrica e tono assolutamente naturali.
Costruite a mano con vero legno di Okoume (un albero tipico dell'africa centrale), hanno anche un cablaggio punto-a-punto e i progettisti hanno infuso i loro sforzi per cercare di riprodurre in casa le sensazioni di una sala da concerto.
I tre altoparlanti montati non lesinano certo per dimensioni: il tweeter è da 38 mm, il midrange da 200 mm e il woofer è un "mostro" da 30 centimetri.
Il livello di sensibilità s'attesta sugli 88 dB e la potenza continua sopportata e di 200 watt RMS.
Per portarsi a casa le Ubiq Audio Model One servono buoni muscoli (pesano 42 kg ciascuna) e 12.500 euro.
Caratteristiche tecniche casse acustiche Ubiq Audio Model One
Tweeter driver diameter: 38 mm
Mid-range driver diameter: 200 mm
Bass driver diameter: 300 mm
Sensitivity: 88 dB
Impedance: 6 Ohm
Power: 200 W Continuous
Typical in room frequency response*: 30 – 30.000 Hz +/- 3 dB
Anechoic frequency response: 40 – 30.000 Hz +/- 3 dB
DIMENSIONS: 42 (W) x 37 (D) x 118 (H) cm / (16.5 (W) x 14.6 (D) x 46.5 (H) inch)
WEIGHT: 42 kg / (93 lbs)
STANDARD COLORS: black, white or natural wood
Produttore: Ubiq Audio
Amazon Auto Links: No products found.
Amazon Auto Links: Could not resolve the given unit type, . Please be sure to update the auto-insert definition if you have deleted the unit.