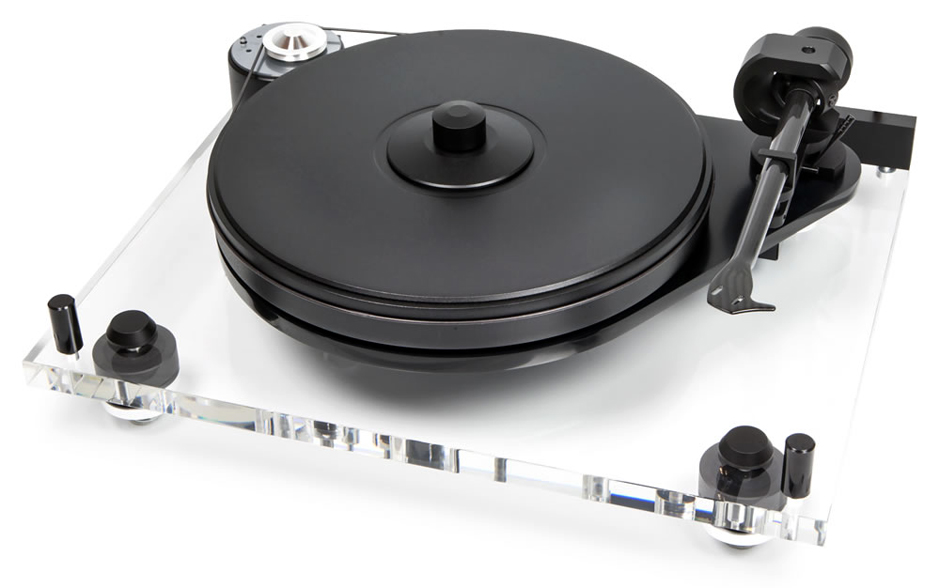 Il nuovo Pro-Ject 6 Perspex SB è un giradischi manuale a cinghia molto bello. Ha un basamento in cristallo acrilico trasparente, il braccio in fibra di carbonio e un design minimalista. È elegante e di classe.
Ogni elemento del giradischi Pro-Ject 6 Perspex SB è perfettamente rifinito e costruito secondo i più alti standard, assicurando alla macchina rigidezza e smorzamento. Il motore funziona silenziosamente e sia il braccio, sia i cuscinetti sono ben progettati, con bassissimo gioco.
Il sistema di sospensione magnetico è stato sapientemente progettato: tre paia di magneti contrapposti sostengono il sotto-telaio, con abbondanza di portata, per regolare l'altezza.
Per il corpo del braccio, Pro-Ject utilizza fibra di carbonio, il che significa che è leggero, rigido e ben ammortizzato, perfetto per sostenere con costanza di parametri  la testina.
Il giradischi Pro-Ject 6 Perspex SB è l'esatto opposto di una macchina plug-and-play. È per coloro che hanno a cuore armeggiare sotto ogni aspetto sul loro giradischi: dalla messa a punto del contrappeso, sino al peso di tracciamento del pick-up e all'anti-skating.
E non bisogna essere degli esperti, anche un principiante è in grado di comprende le istruzioni dettagliate, che guidano l'utente durante l'intero set up.
Insieme al giradischi vengono forniti quattro diversi contrappesi, una coppia di cavi RCA per collegare il giradischi ad un amplificatore phono, una livella a bolla, per assicurarsi che tutto sia perfettamente in piano e una copertura antipolvere rimovibile.
I controlli sono semplici, con un solo tasto si commuta la velocità tra 33,3 e 45 giri e lo stesso mette il giradischi in modalità standby. Un singolo LED indica quando il giradischi è in funzione, blu, e verde quando il motore si ferma.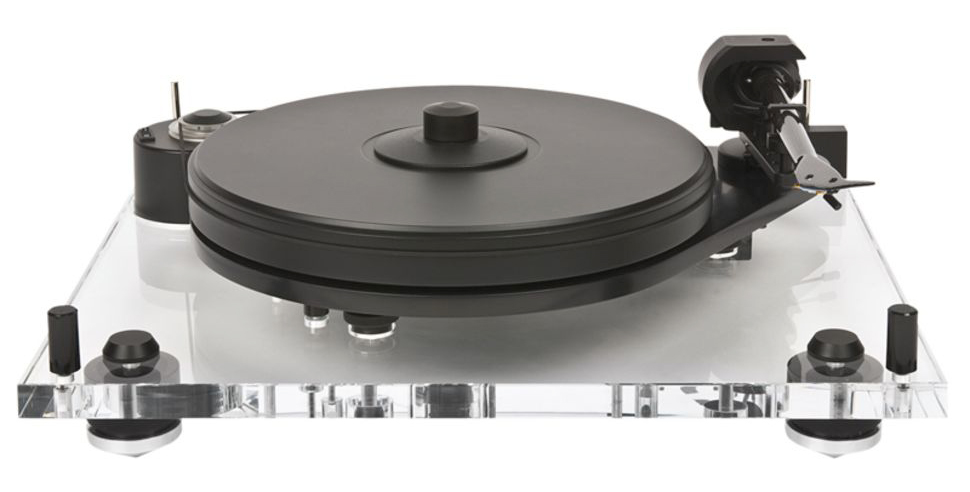 Caratteristiche tecniche giradischi Pro-Ject 6 Perspex SB
Nominal speeds 33 / 45 r.p.m.
Dust cover
Magnet supported sub-chassis
Record clamp
RCA phono sockets
Sorbothane-damped aluminium cones
Tonearm Pro-Ject 9cc Evolution
Carbon-fibre headshell and armtube
Effective tonearm length: 230 mm
Effective tonearm mass: 8 g
Overhang: 18 mm
Supplied counterweights cartridge weights: 5 – 7,5 g, 7 – 10 g, 9 – 11 g and 10 – 14 g
Downforce range: 10 – 35 mN
Signal to noise: –73 dB
Platter weight/diameter: 2 kg/300 mm
Power supply type Mains-fed outboard power supply: 220 – 240 V, 50 Hz or 100 – 110 V, 60 Hz
Output voltage: 16 V/500 mA AC
Power consumption: 2 W
Dimensions (lid open): 460 x 420 x 465 mm
Dimensions (lid closed): 460 x 183 x 365 mm
Weight: 10,5 kg
Prezzo: £ 1.700 inclusa testina
Produttore: PRO-JECT
Auto Amazon Links: Nessun prodotto trovato.