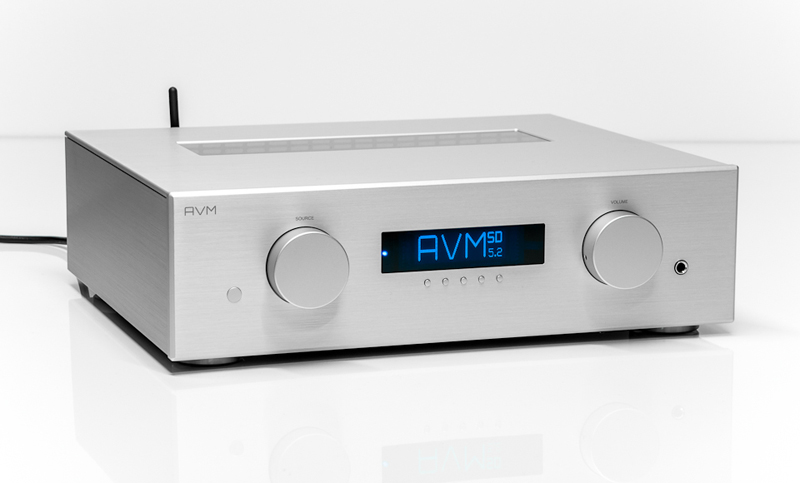 L'AVM Evolution SD 5.2 è uno Streaming DAC (da cui "SD" nel nome del modello), un network player con funzioni di preamplificatore che cela al suo interno anche le valvole termoioniche, per rendere più dolce il suono così come piace all'appassionato di lungo corso.
L'AVM Evolution SD 5.2 unisce in un unico apparecchio un DAC PCM e DSD, un network player completo di Internet Radio e un preamplificatore analogico a due ingressi. Dimentichiamo qualcosa? Ah! Sì! L'amplificatore per cuffie.
Cominciamo a raccontarlo dalla parte prettamente digitale. Sono ben 7 gli ingressi digitali: S/PIDIF, coassiali, AES/EBU, USB-A, USB-B e LAN/WLAN.
Dagli MP3 ai FLAC fino a 32 bit/192 kHz, passando per i DSD a 2.8 MHz, l'AVM Evolution SD 5.2 digerisce qualsiasi tipo di file mandandolo a ben 2 convertitori per canale; si connette alla Rete domestica tramite i protocolli UPnP e DLNA.
Per la parte Internet Radio s'affida al collaudato vTuner, mentre l'amplificazione dedicata alle cuffie è in Classe A.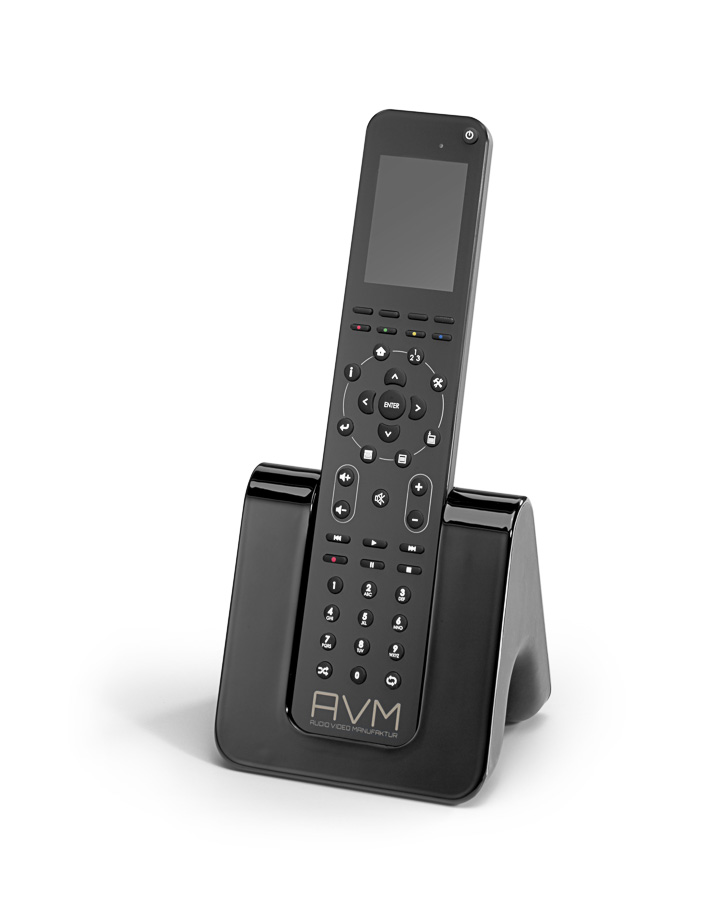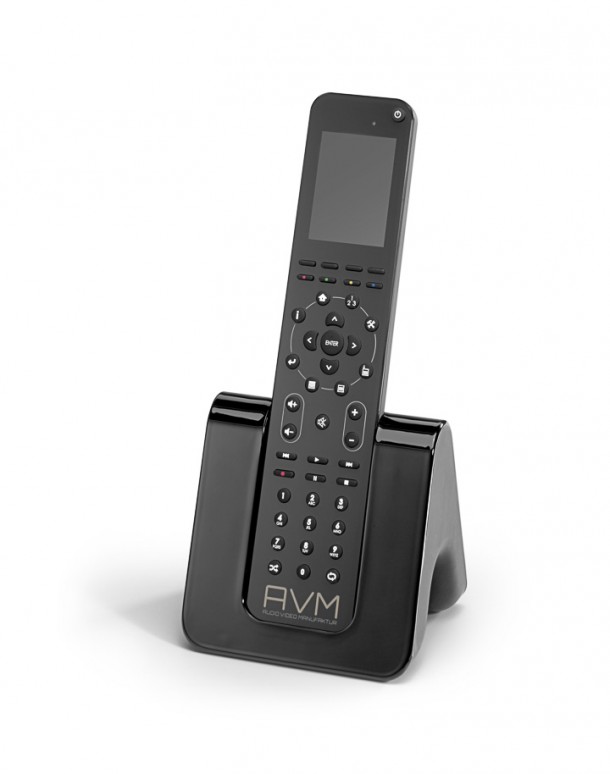 Al telecomando bidirezionale in dotazione s'affiancano anche le ormai irrinunciabili App per iOS e Android.
La parte pre si può settare a scelta: bilanciata o single-ended.
Per entrare in possesso di questa meraviglia ci vogliono, prezzo di listino, 5.100 sterline inglesi.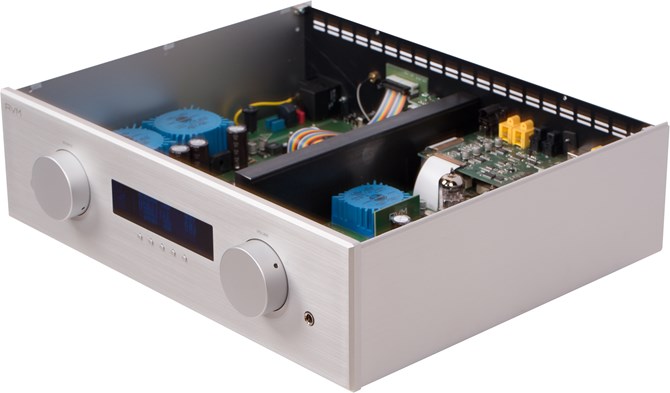 Caratteristiche tecniche DAC / network player / pre / ampli per cuffie AVM Evolution SD 5.1
2 unbalanced line inputs (i.e. for connection of an external Phono preamp or analog tuner)
1 Pre Out balanced, 1 Pre Out unbalanced
2 X SPDIF opt.
2 x SPDIF coax
1 x synchronous USB-input
1 x asynchronous USB- input with 64DSD (2,8 MHz)
1 x AES/EBU
Network: WLAN & LAN
Streaming Formats: MP3 , WMA, AAC, OGG Vorbis, FLAC (192/32 via LAN), WAV (192/32 via LAN), AIFF (192/32 via LAN), ALAC (96/24 via LAN)
Supported media server: UPnP 1.1, UPnP-AV and DLNA-compatible server, Microsoft Windows Media Connect Server (WMDRM 10), DLNA-compatible server: NAS
Web radio: vTuner Internet Radio Service, Auto network config., Internet Radio Station database (automatic updates)
Digital signal processing with up to 192 kHz / 24 Bit, 64DSD (2,8 MHz)
Upsampling frequency for all incoming digital signals may be switched between: Native, 44,1, 48, 88, 96, 176, 192 kHz
Switchable digital filters
Class-A Headphone Amp with 6,3 mm banana plug
Sleepmode: Maintains network access and enables switching the SD 5.2 on and off via the RC 9 remote control and AVM RC S App
Tone control and parametric loudness with Bypass-function
Large, blue graphic display
Preamp Input sensitivity: 20 mV to 350 mV (adjustable)
Input impedance (line): 10 kOhm
Frequency response: < 5 Hz ÷ > 80 kHz, 30 Hz ÷ > 20 kHz
TIM: 0.01% (mostly K2)
Sampling frequency: upsampling switchable up to 192 kHz / 24 Bit
DAC frequency range: <20 Hz ÷ 20 / 80 kHz (depending on input sampling frequency)
Deemphasis: yes, automatic
Input format Dig in opt/coax S/PDIF: 33 kHz – 96 / 192 kHz
DSD (via USB): 16-24 Bit 64DSD (2,8 MHz)
Synchronous USB input: 48 kHz /16 Bit (no driver needed), 192 kHz / 24 Bit (driver needed for PC)
TIM (related to digital 0): 110 dB(A)
Dimensions (W x H x D): 430 × 130 × 370 mm
Weight: 10kg
Produttore: AVM
12,99 €
Elevata compatibilità: il nostro adattatore HDMI è compatibile con diversi dispositivi, ad esempio i-Phone X, i-Phone 8/8 Plus, i-Phone 7/7 Plus, i-Phone 6/6S, i-Phone 6 Plus/6S Plus, i-Phone 5/5S/5C/SE; i-Pad Air, i-Pad Pro, i-Pad Mini Series; i-Pod...
read more
(a partire da 1 Novembre 2021 19:17 GMT +01:00 - Altre informazioni

Product prices and availability are accurate as of the date/time indicated and are subject to change. Any price and availability information displayed on [relevant Amazon Site(s), as applicable] at the time of purchase will apply to the purchase of this product.

)