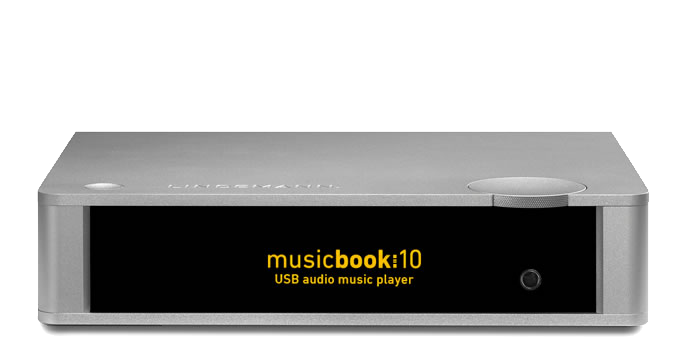 È un digital music player? È un DAC DSD e DXD? È un preamplificatore? È un ampli per cuffie? Continua la saga degli apparecchi "cross", tutti dedicati alla musica liquida. Oggi è la volta del Lindemann Musicbook 10.
Col Lindemann Musicbook 10 la versatilità è la parola d'ordine.
Digital music player + ampli per cuffie + DAC + pre, tutto in uno. E tutto di alto livello qualitativo.
Orgogliosamente progettato in Germania e frutto di 20 anni di esperienza di casa Lindemann, il Musicbook 10 (ma andrebbe scritto musicbook:10) presenta una configurazione dual-DAC a componenti discreti e in grado di raggiungere i 384/32, supportando i vari formati lossless, lossy, PCM, DSD e DXD.
Il suo ingresso principale è la porta USB; come molti appassionati già sanno o hanno intuito, alcuni produttori, pur di risparmiare, inseriscono ingressi USB con controller vetusti e che – inesorabilmente – andranno ad essere il collo di bottiglia del sistema. Non è questo il caso. tutte le più moderne tecnologie sono in uso nel migliore dei modi.
A dispetto delle sue dimensioni, la sezione pre ha anche ingressi bilanciati e il Musicbook 10 al suo interno ospita un ampli per cuffie in Classe A.
Il processore di segnale che lavora a braccetto col DAC (che supporta il DSD nativo, è bene ricordarlo), è una versione con un upgrade personalizzato da Lindmann del celebre Anagram Sonic2 DSP, che a sua volta insiste su un master clock con un jitter inferiore a 250 femtosecondi.
Il convertitore vero e proprio è Wolfson WM8742, modello particolarmente apprezzato per naturalezza e musicalità. L'upsampling è affidato al chip AK4490, di fabbricazione giapponese.
Nella parte pre troviamo anche due ingressi analogici; due uscite analogiche potranno essere collegate direttamente a diffusori amplificati o per collegarvi contemporaneamente un amplificatore e un subwoofer.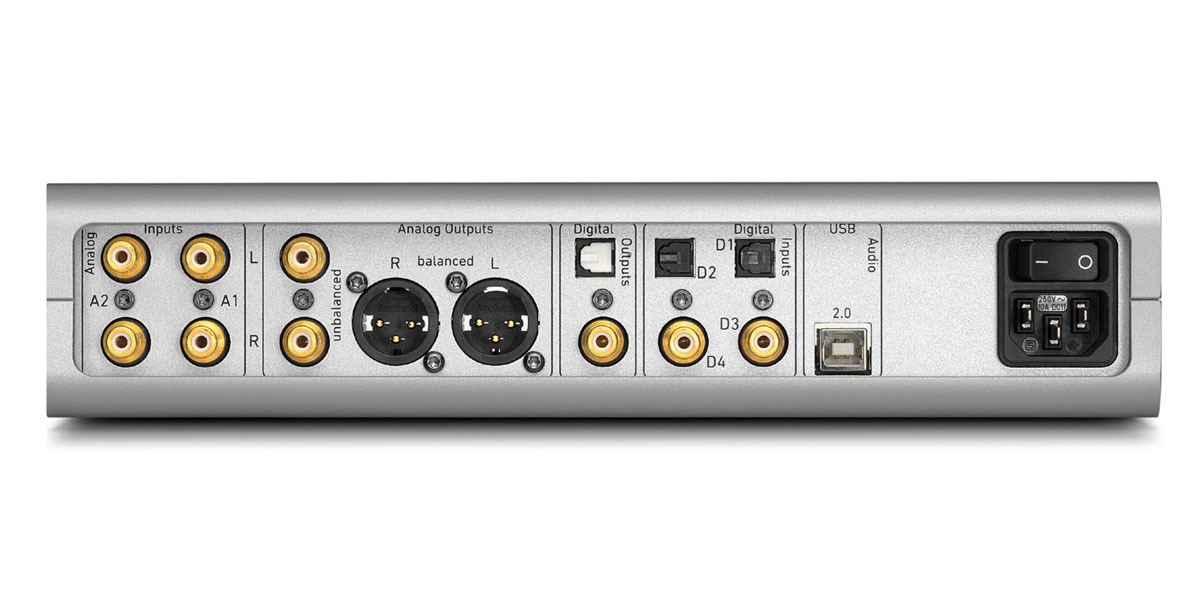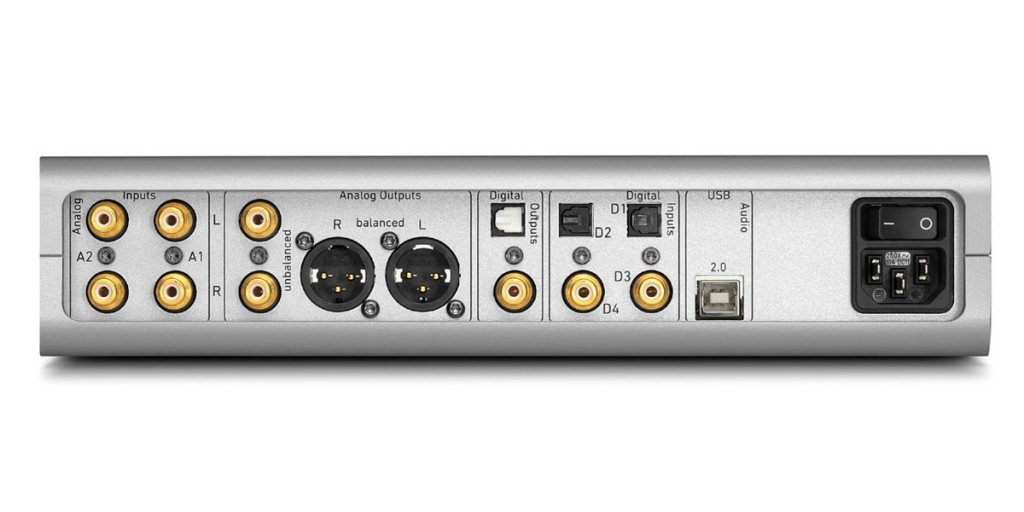 Caratteristiche tecniche digital music player Lindemann Musicbook 10
Mains voltage: 90 – 250 V, 50 – 60 Hz
Dimensions: 280 x 220 x 65 mm (W x D x H)
Weight: 3.25 kg
Power consumption: 0.2 W standby, 30 W max.
Digital/analog converter
Inputs: two optical and two coaxial digital inputs (75 ohms) for SPDIF signals (LPCM) up to 192 kHz and 24 bit, HighRes USB interface with a max. resolution of 384 kHz / 32 bit
Outputs: one optical and one coaxial digital output (75 ohms) for SPDIF signals
THD & Noise: <0.0005% (@ 0 dBFS)
Dynamic range: >125 dB
D/A converter resolution: 352.8/384 kHz, 32 bit
Converter architecture: Anagram Sonic Scrambling DAC in dual-differential mono mode
Master clock: ultra stable dual-frequency clock with balanced clock lines (LVDS), jitter performance 250 femtoseconds
Multi-stage, synchronous data re-sampling
Jitter reduction: >60 dB
Digital filter: minimum phase "apodizing" filter
USB converter module: DSD64 and DSD128 (DoP), native DSD playback, bit-perfect PCM playback up to 384 kHz and 32 bit
Output voltage: 2.50 V @ 0 dBFS
Analog preamp
Inputs: analog line level inputs (RCA) with 10 kOhms input impedance
Outputs: one balanced (XLR) and one unbalanced (RCA) line level output with 100 ohms output impedance and 2.50 V max. level (unbalanced) or 5 V (balanced) resp.
Headphone connection: ¼" (6.35 mm) jack socket for headphones with 32 – 300 ohms impedance
Circuit design: fully balanced signal path with special audio FDAs, balanced, analog volume control
Volume level control range: 0 to 99 with the following characteristic: 0 to 20 in 2 dB steps / 21 to 70 in 1 dB steps / 71 to 99 in 0.5 dB steps
Balance control range: +/- 6 dB in 1 dB steps
Maximum gain: 14 dB (5-fold)
Fixed line output (FLO) equals unity gain (0 dB), output voltage 2.50 V @ 0dBFS
Frequency response: 0 – 200 kHz (-3 dB)
THD & noise: <0.0005% @ 2.50 V output
Prezzo: 5.200 euro
Produttore: LINDEMANN
Auto Amazon Links: Nessun prodotto trovato.