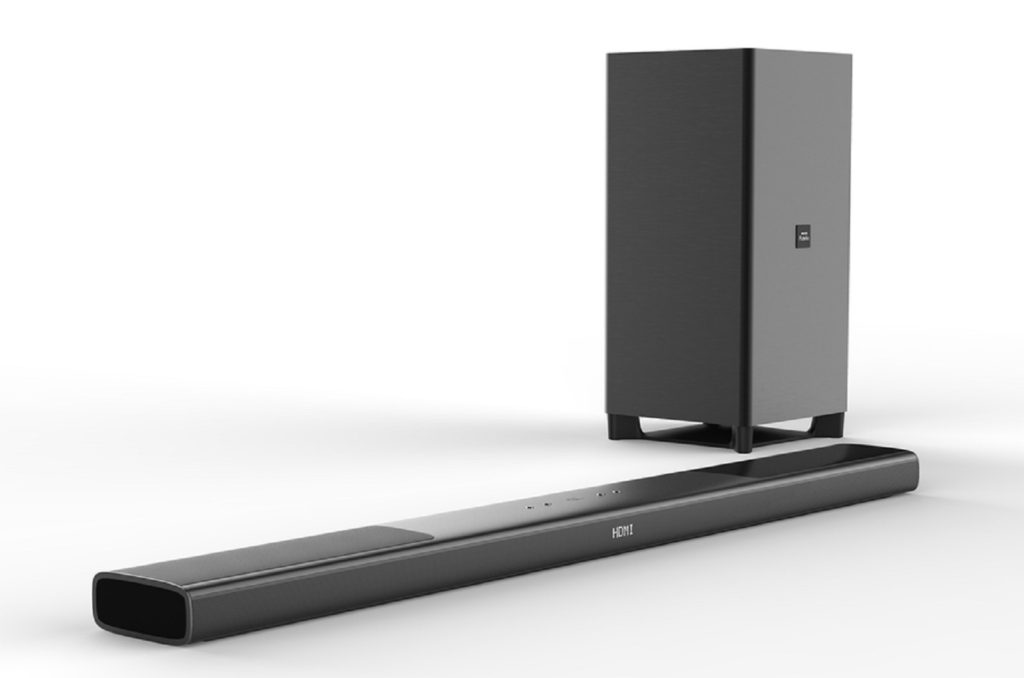 Philips B8 è una soundbar compatibile col Dolby Atmos. Il coinvolgimento emotivo è assicurato e il prezzo… è circa la metà di quello della diretta concorrenza.
Il Dolby Atmos è l'ultima frontiera dell'audio / video domestico, un sistema che prevede effetti provenienti dal soffitto per ricreare una vera e propria terza dimensione sonora, al fine di ottenere una immersione totale nell'azione.
Il problema, fino a un anno fa, risiedeva proprio nel fatto che, oltre ai consueti 5 diffusori e un subwoofer, per godere del Dolby Atmos era (è) necessario installare anche due diffusori sul soffitto. Quanti appassionati sono disposti disposti a farlo? E quanti logisticamente possono?
Yamaha lo scorso anno ha sorpreso tutti con una soundbar compatibile con Dolby Atmos, con altoparlanti puntati sul soffitto in un complicato quanto efficace sistema di riflessione (ve ne abbiamo raccontato qui, ma sentire dal vivo elicotteri che passano sopra la testa o il rombo del decollo di un aereo che attraversa tridimesionalmente lo spazio sonoro… difficile descriverlo a parole).
Ora il produttore olandese spariglia le carte in tavola e realizza un sistema simile, ma alla metà circa del prezzo del suo concorrente giapponese.
La Philips B8 è una soundbar con Dolby Atmos e subwoofer wireless; è stata presentata all'ultimo IFA di Berlino e nei prossimi giorni sarà disponibile sul mercato.
Si tratta quindi di una soundbar a 5.1.2 canali (dove il "2" si riferisce ai diffusori che altrimenti andrebbero posizionati sul soffitto) con ben 18 altoparlanti per assicurare un'esperienza davvero cinematografica anche tra le mura domestiche.
Il subwoofer wireless spara fino a 220 watt dal suo altoparlante da 8 pollici ed facilmente posizionabile nell'ambiente senza particolari indicazioni / restrizioni.
La Philips B8 si porta in dote anche l'Ambisound Technology, un brevetto del produttore olandese che assicura la massima dispersione sonora dei tweeter, altoparlanti tradizionalmente molto direzionali. Alcuni dei 18 altoparlanti sono espressamente dedicati a quello che in una configurazione home theater "tradizionale" è il canale centrale, evitando la scarsa chiarezza dei dialoghi tipica delle sounbar più economiche.
Il parco degli ingressi prevede 2 HDMI 4K passthrough, 1 HDMI Arc, Toslink, Coax e un ingresso analogico su mini-jack.
Come le migliori soundbar, anche la Philips B8 ha il ricevitore Bluetooth aptX e il ricevitore NFC per suonare musica usando smartphone, tablet e altri dispositivi compatibili come player.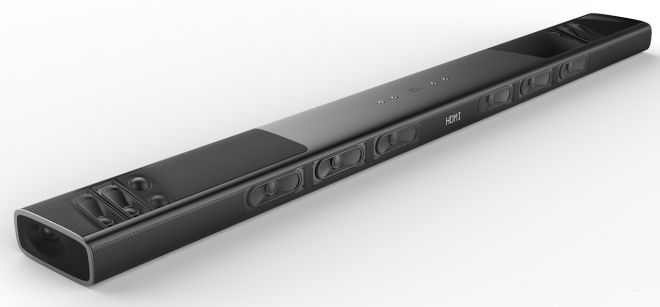 Caratteristiche tecniche soundbar con subwoofer wireless e Dolby Atmos Philips B8
400W, 5.1.2 channel Soundbar with wireless subwoofer
Integrated Dolby Atmos and Philips proprietary Ambisound technology
Integrated up-firing speakers for overhead sound experience
Dedicated center channel to enhance voice clarity
Bluetooth AptX, AAC, NFC
Connectivity: 2x HDMI-in, HDMI ARC, Optical, Coaxial, 3.5mm jack
Prezzo atteso: € 1.100.
Produttore: PHILIPS