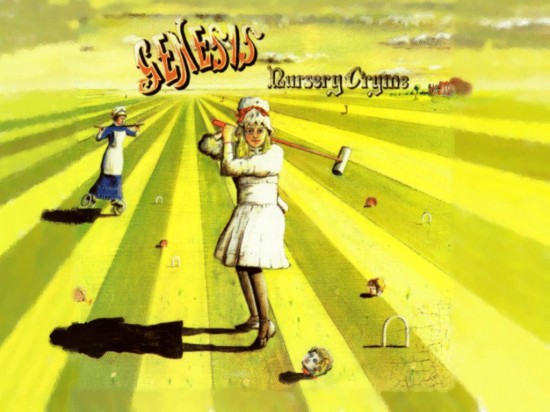 È ancora Prince Faster, anima rock della modulazione di frequenza e delle notti della Capitale, che s'è preso la briga di organizzare una domenica ad alto tasso di alta fedeltà. E stavolta con un omaggio dal vivo ai Genesis.
L'idea è di affrontare i Genesis in veste hi-fi e dal vivo, confrontando le incisioni del gruppo inglese in vinile, nastri a bobina, Cd e musica liquida, per una prova impietosa all'ultimo db e agli hertz più estremi.
Nella Sala Grande, proiezioni video e alle 19.30 concerto dal vivo dei Nursery Cryme che seguiranno dal vivo il leggendario terzo album dei Genesis e altri grandi capolavori della band di Peter Gabriel.
Nella Sala 1 valvole e musica suonata con le bobine, mentre nella Sala 2 Genesis Mania: the battle of sound,vinile vs musica liquida, con Roberto Vagli.
Riviste, vendita di vinili nuovi e usati, aperitivi e diretta su RadioPopolare completano il quadro di una domenica squisitamente informale, ma ricchissima di spunti per gli appassionati di alta fedeltà e di musica.
La giornata è organizzata in collaborazione con: Rock Am, Radio Popolare Roma, Annuario Audio, AAAVT, Mothrasound, Suono, BitAudioWorld, RockShock.
Alta Fedeltà, Special Edition: Genesis tribute Live
Domenica 10 marzo dalle ore 16.00
Brancaleone, Roma, via Levanna 13
Ingresso gratuito