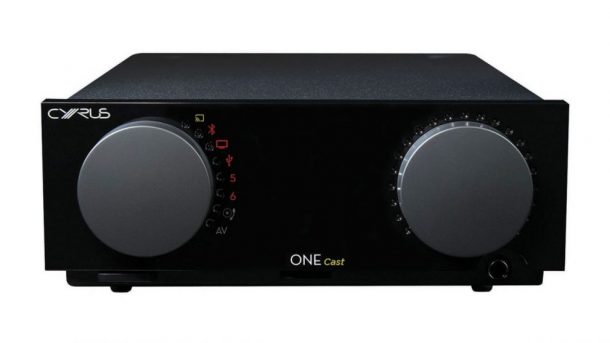 Il Cyrus One Cast è un amplificatore integrato con streamer interamente gestibile con i comandi vocali. È di dimensioni compatte, ma nasconde tanta sostanza.
Cyrus One Cast: cos'è
Ormai avere un amplificatore integrato che faccia anche da streamer è diventato la norma. E il Cyrus One Cast non fa eccezione.
Il Cyrus One Cast si comanda direttamente dallo smartphone per streammare musica dai principali servizi come Spotify, Deezer, Amazon Music, Apple Music, Qobuz, Tidal, tutti via WiFi e anche in multi-room.
Il DAC integrato consente anche il collegamento diretto con un computer via USB, ma l'ingresso HDMI si presta al collegamento con una TV e – perché no – c'è anche la possibilità di collegarvi una console per videogames via Toslink.
Potenza erogata
La riserva di potenza erogabile è davvero per tutte le necessità: 100 watt per canale a 6 Ω erogati dalla sezione finale in Classe D ibrida.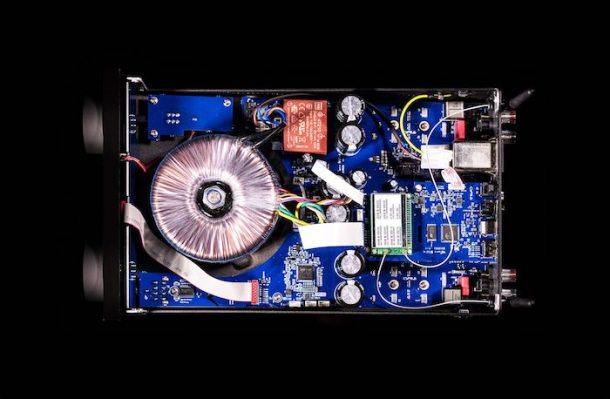 Gli assistenti vocali
Come dicevamo in apertura, è possibile gestire il Cyrus One Cast con gli assistenti vocali, praticamente tutti: Apple Homepod, Amazon Echo (Alexa) e Google Home, purché – ovviamente – siano sulla stessa rete WiFI.
Questo piccoletto si porta in dote anche il collegamento via AirPlay2.
I collegamenti digitali
I collegamenti digitali possibili riguardano una USB asincrona capace di gestire DSD128 e PCM fino a 32 bit e 192 kHz, ma anche una HDMI Arc, una presa ottica Toslink, una Coassiale SPDIF Bluetooth. Da segnalare che NON è possibile riprodurre file da server di rete, mentre è garantita la completa gestione delle Internet Radio.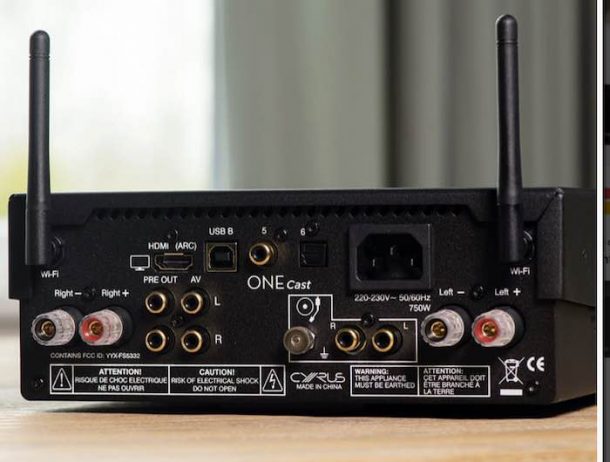 I collegamenti analogici
C'è un ingresso analogico RCA e uno dedicato al collegamento phono MM, per far vivere in pace sia il dominio digitale e sia quello analogico. L'uscita pre-out consente l'agevole collegamento a un eventuale finale di potenza.
L'alimentazione
La circuitazione interna è in pratica tutta analogica e alimentata dal generoso trasformatore toroidale, responsabile in buona parte del peso non trascurabile di questo amplificatore.
Come suona
Il suono è corposo, veloce, molto dettagliato in alto e probabilmente leggermente generoso in basso.
Oltre lo smartphone c'è il telecomando
Il telecomando – invero un po' leggerino – ha anche il tasto mute, assente sul frontale dell'apparecchio.
Cuffia
Il jack per la cuffia è di tipo "grande", ma purtroppo il collegamento Bluetooth non è di tipo bidirezionale e quindi non si potrà collegare al Cyrus One Cast una cuffia senza fili. La sezione dedicata all'amplificazione della cuffia è comunque separata e in Classe AB.
Quanto costa
Il prezzo di questo gioiellino di versatilità e di qualità di riproduzione è fissato in 1.699 euro.
Amazon Auto Links: No products found.
Caratteristiche tecniche amplificatore integrato con streamer Cyrus One Cast
Hybrid Class D amplifier – outputs 2 x 100W (into 6 Ω at 0.1% THD+N)
SID – Speaker Impedance Detection (automatically calibrates amplifier to your speakers)
Pre outputs – connect to additional power amplifiers
High power, high voltage class AB headphone amplifier
Over the air firmware update
Linear power supply
IR remote control
WI-FI connectivity 802.11a/b/g/n/ac, WEP, WPA, WPA2 security
Dimensions (H X W X D) – 85 x 220 x 390mm
Weight – 5.6kg
Il sito ufficiale Cyrus: https://www.cyrusaudio.com/
Amazon Auto Links: No products found.