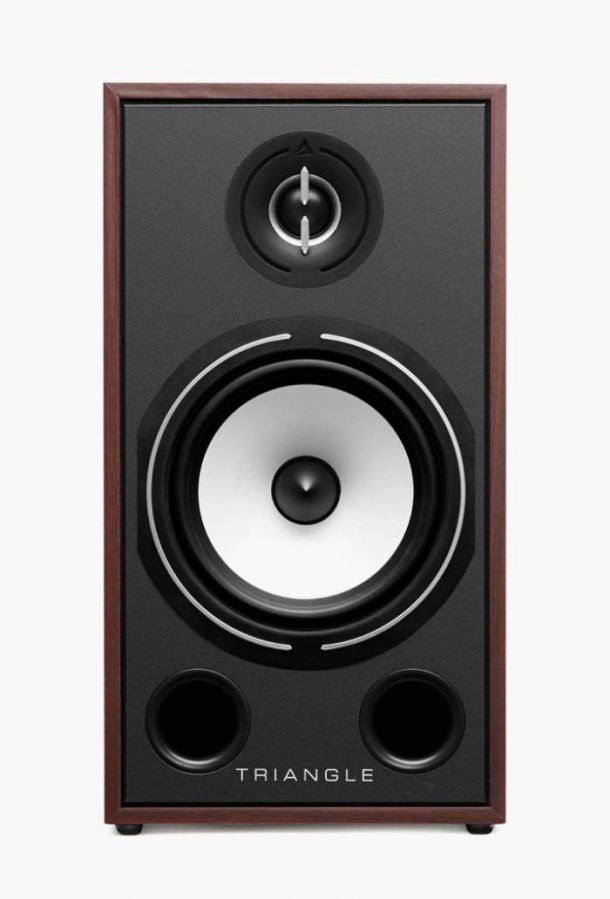 I diffusori bookshelf Triangle Borea BR03 sfoderano una dinamica davvero impressionante, in buona compagnia di un ascolto ricco di dettagli.
Triangle Borea BR03: per molti ma non per tutti
Ideali per ambienti da 15 a 30 metri quadri, i diffusori Triangle Borea BR03 sono davvero semplici da collocare in ambiente, complice il bass reflex anteriore.
Ovviamente il produttore francese propone anche degli stand dedicati, con i quali sarà possibile ottenere i migliori risultati, ma con giusto un minimo di attenzione…
I drivers
Il tweeter da 25 mm è di tipo EFS  a cupola morbida in seta, mentre il mid-woofer è da 16 centimetri.
Sia che lo vogliamo considerare in relazione alla fascia di prezzo, sia in relazione alle loro dimensioni, ma sia pure in senso assoluto, il risultato è sempre lo stesso: le Triangle Borea BR03 sono impressionanti.
Triangle Borea BR03: come suonano
La dinamica è la prima cosa che balza all'ascolto, così come i bassi precisi, netti, profondi e controllati. Circa la loro capacità di riprodurre le frequenze più basse, probabilmente ci troviamo alle prese con i mid-woofer più performanti in relazione al loro diametro.
Il tweeter contribuisce ad un ascolto ricco di dettagli e sofisticato, con una separazione stereo che renderà credibili anche le scene sonore più ostiche da riprodurre in ambiente domestico.
Difetti
Tutto perfetto, dunque? A volerle tirare per il collo – ovvero ad alzare davvero tanto il volume – gli alti risultano essere un filo troppo invadenti, ma (ripeto): è un fenomeno che si evidenzia solo a volumi esagerati.
Caratteristiche tecniche casse acustiche Triangle Borea BR03
2 vie, 3 drivers
Tweeter: 25 mm
Mid / Bass driver: 16 cm
Impedenza nominale 8 Ω, impedenza minima 4.2 Ω
Sensibilità: 90dB/w/m
Risposta in frequenza: 46 Hz – 22 KHz (+/- 3 dB)
Tenuta in potenza: 100 watt
Dimensioni: 31.4 x 20.6 x 38 cm (A x L x P)
Peso: 7 kg
Triangle: https://www.trianglehifi.com/
Amazon Auto Links: No products found.
Amazon Auto Links: Could not resolve the given unit type, . Please be sure to update the auto-insert definition if you have deleted the unit.