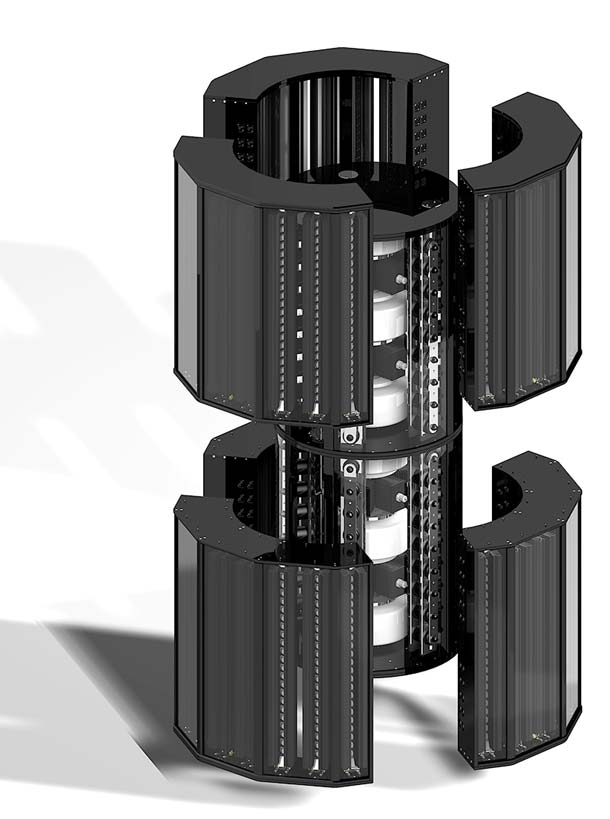 Pivetta The Space Amplifier, una creazione straordinaria che è stata presentata con grande successo, come il più importante simbolo internazionale dell'HiEnd Audio durante l'ultima fiera High End di Monaco 2013.
Riceviamo e pubblichiamo il comunicato della Only Creative che annuncia il suo super amplificatore Pivetta Opera Only.
La particolarità che contraddistingue l'amplificatore Pivetta Opera Only  è la sua forma, che muta, che diventa un'opera d'arte sotto tutti i punti di vista.
Opera Only è una creazione di Andrea Pivetta, un designer italiano che da più di 20 anni ha lavorato con diverse aziende leader in diversi settori, dalla meccanica all'elettronica, sperimentando materiali innovativi .
Nel campo del suono, Pivetta ha sempre percorso strade originali e non convenzionali, a cominciare dal suo Pivetta Opera One, un amplificatore multicanale che stupisce ancora per le sue numerose peculiarità costruttive .
La sua ultima creazione, Pivetta Opera Only è un prodotto assolutamente diverso da tutto ciò che normalmente si può immaginare nel campo degli amplificatori .
Questo manufatto, realizzato sulla base di intuizioni, immaginazione e genialità, è fuori da ogni schema e fin dal primo contatto lascia senza parole.
A parte l'enorme potenza che è in grado di sviluppare e la sua struttura spettacolare, Opera Only rappresenta un mix tra fantastico, sofisticata tecnologia e arte.
Stile, forma , design e prestazioni allo stato dell'arte
L'enorme dimensione di Pivetta Opera Only non è solo il risultato di esigenze tecniche necessarie per fornire 160.000 watt, ma anche perché nasce dal desiderio di creare qualcosa di molto speciale e unico da un punto di vista visivo.
Assistere al funzionamento di questo dispositivo può essere un'esperienza assolutamente emozionante. Non è realistica una semplice descrizione dell'oggetto, il fascino del suo funzionamento è assolutamente indescrivibile e può essere vissuto solo dal vivo.
La struttura esterna è realizzata in alluminio aeronautico, le aperture e le connessioni non sono visibili dall'esterno. Quando l'amplificatore è spento, appare come un apparecchio impressionante, poi, una volta acceso, si assiste ai suoi cambiamenti di struttura. L'amplificatore è diviso in sei sezioni distinte, che rivelano tutta l'elettronica contenuta a colpo d'occhio che offre purezza e potenza.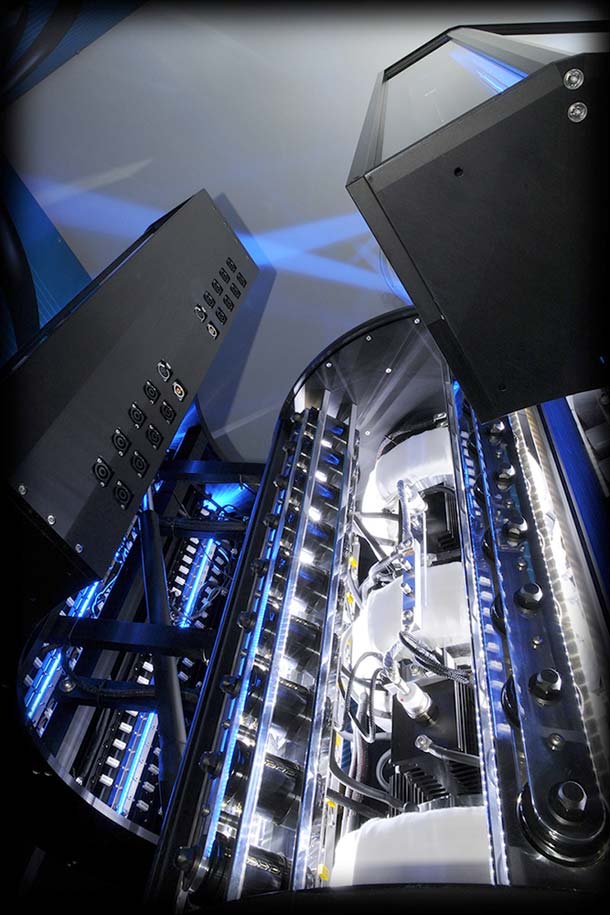 L'amplificatore Pivetta Opera Only è mostruoso sotto tutti gli aspetti: dalle dimensioni, alla potenza, alle prestazioni. Funziona con qualunque carico e con trasduttori di statura equivalente può offrire veramente il massimo della bellezza sonica. Non sappiamo il prezzo, ma ci dicono che è stratosferico. Un prodotto destinato ai fortunati che sono in grado di permettersi tali lussi estremi.
Durante l' ultimo High End di Monaco 2013 il Pivetta Opera Only ha avuto un grande successo. È stato l'oggetto più ammirato, fotografato e desiderato di tutta la fiera. Per la prima volta i visitatori hanno potuto ammirare dal vivo un lavoro unico e irripetibile.
Caratteristiche tecniche amplificatore Pivetta Opera Only
Power input: 230/400 V – 50/60 Hz – 800 A
Power supply:  6400 Amp – 1.000.000 µF
Output Power: 6 x 20.000 watt RMS Class A
Output multich: 12 x 10.000 watt RMS Class A
Transistors: 2112 high current bipolar
Control console: elo touc 15,6″
Lighting laser diode – led RGB
Chassis: completely absent from openings – aeronautic aluminium with NECE interference
Dimension (W x H x D):  1250 x 1900 x 1250 mm – Once opened 1850 x 2500 x 1850 mm
Weight: 1500 Kg
Produttore: PIVETTA
Distributore: ONLY CREATIVE
Amazon Auto Links: No products found.