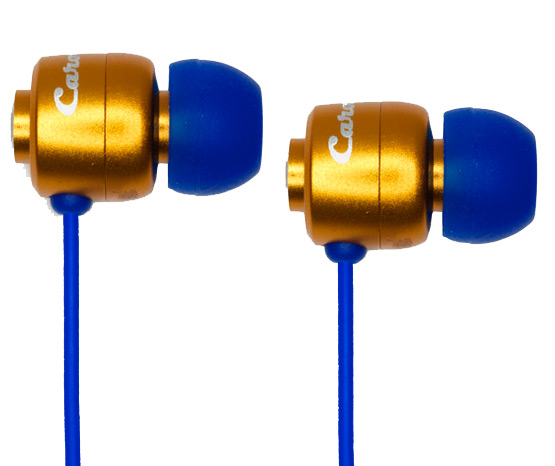 Con 49 euro (e spedizione gratuita), ecco una coppia di auricolari di aspetto gradevole, leggerissimi e che promettono un nuovo standard qualitativo, i Carot One Titta.
Come in tutte le cose, anche nell'audio ce n'è per tutti i gusti e le tasche. È il caso di questi auricolari Carot One Titta, che in questo momento vengono offerti ad un prezzo molto allettante.
Dal design fashion, con colori arancio metallescente e blu lighter, gli auricolari Carot One Titta sono realizzati in pressofusione di alluminio e con caucciù completamente anallergico.
Leggerissime e di forma ergonomica, consentono l'isolamento passivo. Con un jack 3,5 a L per una maggiore durata nel tempo, possono essere utilizzati anche con iPod, iPhone, iPad, Tablet e mp3.
Caratteristiche tecniche auricolari Carot One Titta
Driver unit 11 mm.
Sensivity: 100 dB a 1 Khz
Frequency response: 20 Hz ÷ 20 KHz
Impedance: 16 Ohm
Cord Length: 1,2 mt.
Cable Type: TPE cable
Plug Type: L shape 3,5 mm.
Weight: 0,5 kg.
Dimensions: 5 x 3 x 5 cm.
Prezzo: euro 49
Produttore: CAROT ONE
Amazon Auto Links: No products found.
Amazon Auto Links: Could not resolve the given unit type, . Please be sure to update the auto-insert definition if you have deleted the unit.