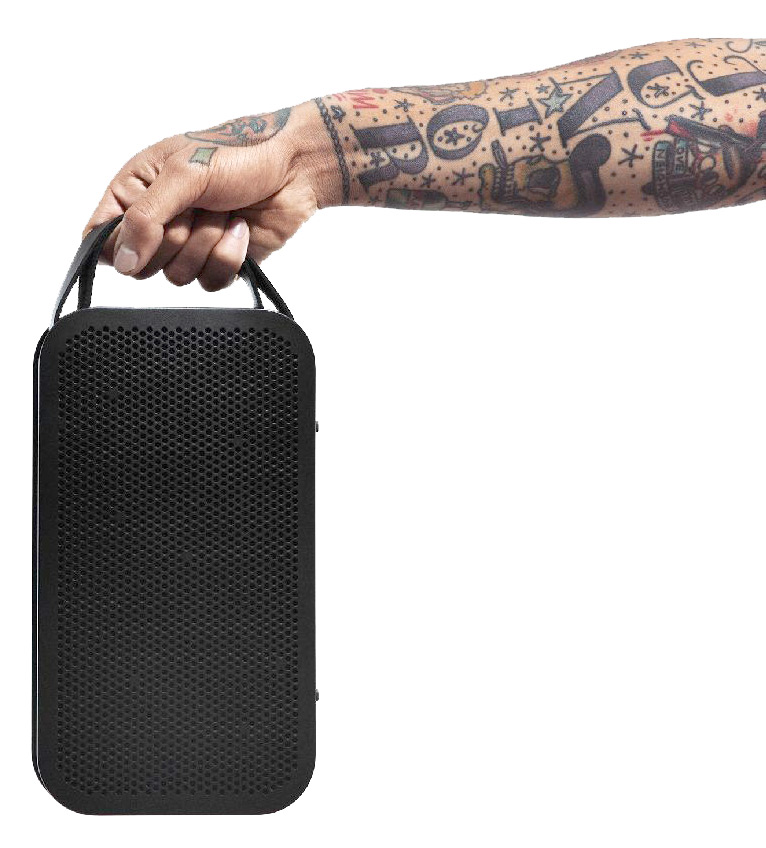 B&O BeoPlay A2 è un potente diffusore Bluetooth, ultraportatile, con un raggio di diffusione del suono di 360 gradi e una durata della batteria fino a 24 ore.
Disegnato da Cecilie Manz, il diffusore Bluetooth B&O BeoPlay A2 è ultrasottile, tipico design della notissima casa danese Bang & Olufsen ed è perfetto per la spiaggia, per la casa al mare, per una crociera, per un viaggio o semplicemente per godersi il piacere del suono portatile anche a casa.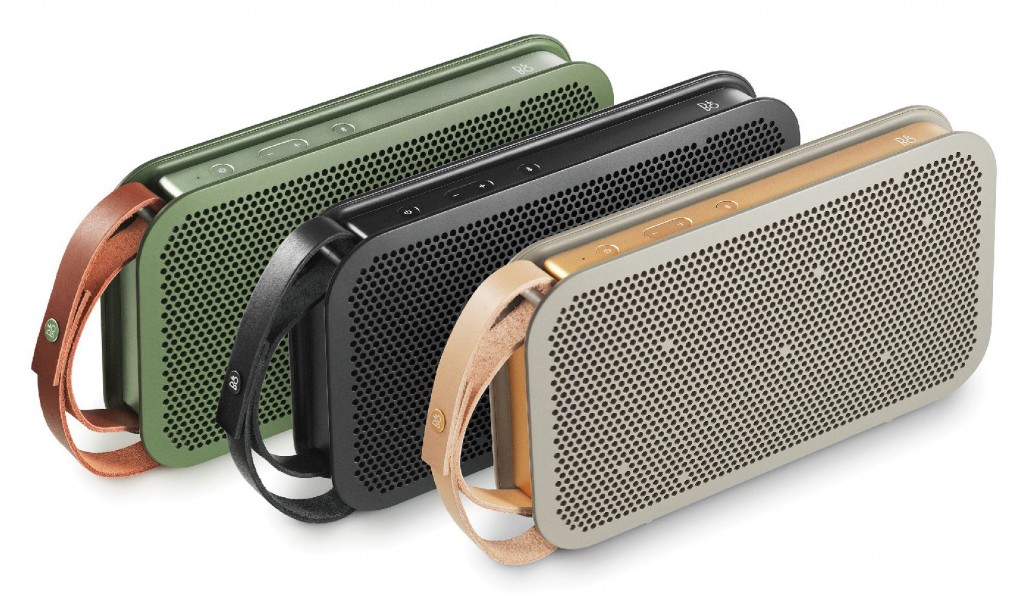 il collegamento del diffusore B&O BeoPlay A2 è facile, grazie all'ultima tecnologia Bluetooth 4.0, che vanta prestazioni di streaming "best-in-class" ed, inoltre, è in grado di ricordare fino a 8 utenti.
Caratteristiche tecniche del diffusore B&O BeoPlay A2
Power Amplifier: 180 W peak power provided by 2 x 30 W digital class D amplifiers
Driver: 2 x 3" full-range drivers; 2 x 3/4″ tweeters; 2 x 3" passive bass radiators
Cabinet principle: balanced passive bass radiators
Frequency Response: 55 Hz to 20,000 Hz
Connectivity: Bluetooth 4.0 for wireless streaming; 1 x line-in for MP3 player or mobile device: 1 x USB connection for charging your device while playing music; 1 x DC power input
Battery: rechargeable Li-ion battery with up to 24 hours of playback
Dimensions: 4,4 x 14,2 x 25,6 cm
Weight: 1.1 Kg
Colours: black, grey and green
Prezzo: 399 euro (acquistando il diffusore entro il 30 settembre 2015, si riceveranno in omaggio 3 mesi di streaming gratuito)
Produttore: BANG & OLUFSEN
Amazon Auto Links: No products found.
Amazon Auto Links: Could not resolve the given unit type, . Please be sure to update the auto-insert definition if you have deleted the unit.