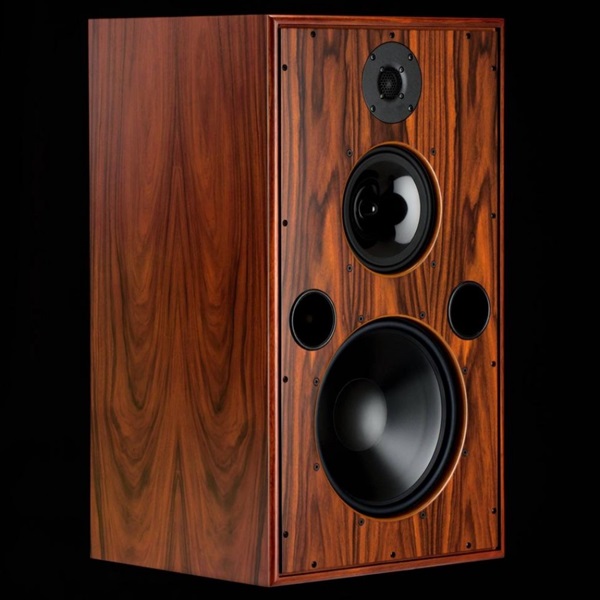 Harbeth M40.2 Domestic: dal celebre produttore di casse-monitor della BBC arrivano dei diffusori espressamente pensati per l'ambiente domestico, ma di stretta derivazione professionale.
Come si evince dal nome, le casse acustiche Harbeth M40.2 Domestic sono l'upgrade delle 40.1, a loro volta applicazione per ambito domestico delle casse monitor professionali BBC LS5/8 del 1998.
Col nuovo modello la sensibilità è di molto migliorata, il crossover è stato completamente ripensato e in generale le Harbeth M40.2 Domestic sono adatte anche ad essere pilotate da piccoli amplificatori.
Casse a tre vie caricate in bass reflex, le Harbeth M40.2 Domestic montano un woofer "fatto in casa" da 30 cm, un midrange da 20 cm e un tweeter in cupola morbida da 25 mm.
Il midrange è di tipo radiale ed è stato sviluppato in occasione del ventesimo anniversario della nascita di questo tipo di tecnica, normalmente in uso dal produttore inglese.
La risposta in frequenza va da 35 Hz a 20 kHz ±3 dB e la sensibilità è di 86 dB/1 W/1 m, con un'impedenza di 6 Ω.
Con diverse le finiture disponibili, le Harbeth M40.2 hanno un prezzo di listino di circa 18.000 euro.
Caratteristiche tecniche casse acustiche Harbeth M40.2
Transducer system 3-way vented: 300 mm Harbeth bass unit; 200 mm RADIAL2™ mid; 25 mm Ferro-cooled soft dome tweeter
Freq. response 35 Hz-20 kHz ±3 dB free-space, grille on, smooth off-axis response
Impedance 6-8 ohms – easy to drive
Sensitivity 86 dB/1 W/1 m
Amp. suggestion Works with a wide range of amplifiers from 35 W/channel.
Power handling 650 W programme
Connector Two 4 mm gold-plated binding posts for wires or plugs
Dimensions (hxwxd) 750 x 432 x 388 mm (+12 mm for grille and binding posts)
Finish Cherry, eucalyptus, rosewood, tiger ebony.
Weight 38 kg each
Produttore: HARBETH
Amazon Auto Links: No products found.