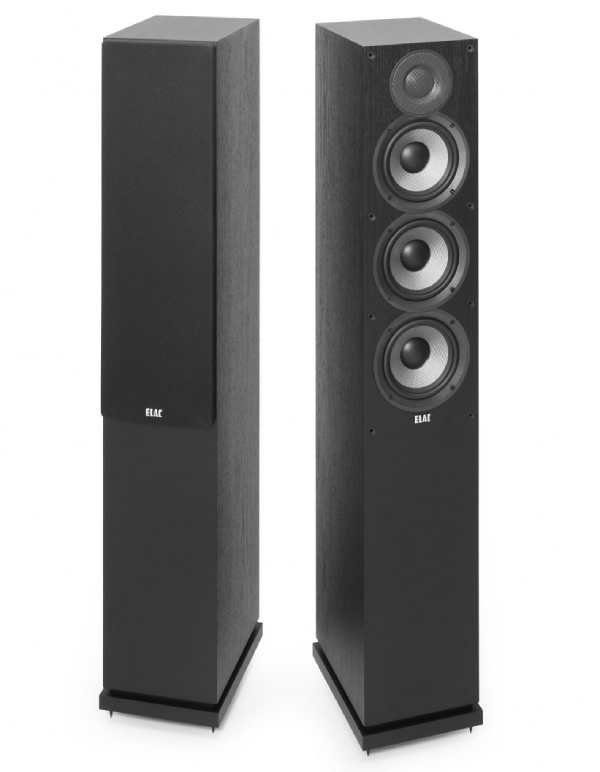 Le Elac Debut 2.0 F5.2 sono l'ennesima coppia di casse acustiche best buy realizzate da un progetto di Andrew Jones.
Elac Debut 2.0 F5.2: cosa sono
Ottima qualità di costruzione, ottima qualità d'ascolto, basso prezzo: è il minimo comune denominatore delle casse acustiche del produttore tedesco, Elac Debut 2.0 F5.2 comprese.
I diffusori Elac Debut 2.0 F5.2 sono a 3 vie e caricamento bass reflex posteriore, ma realizzato con un progetto e in un cabinet che ne rendono agevole (anzi, consigliabile) la collocazione vicino alla parete di fondo.
Gli altoparlanti delle Elac Debut 2.0 F5.2 sono di tipo custom, così come lo è il cabinet ad anti-risonanza.
Il tweeter
Il nuovo tweeter in seta da 25 millimetri ha un incredibile angolo di dispersione acustica ed è capace di raggiungere i 35.000 Hz.
Il woofer
Il nuovo woofer (sono 3!) da 13 centimetri è realizzato in fibra Woven Aramid e riesce a dare bassi profondi, ben frenati e credibili.
Come suonano
Il dettaglio è uno dei piatti forti delle Elac Debut 2.0 F5.2, ma tutto il risultato finale è utra-soddisfacente e stupefacente se relazionato all'impegno economico richiesto.
Caratteristiche tecniche casse acustiche Elac Debut 2.0 F5.2
Enclosure Type : 3 – Way Bass Reflex
Frequency Response: 42Hz – 35000Hz
Nominal Impedance: 6 Ohms
Sensitivity: 86db @2.83v/1m
Crossover Frequency: 90Hz/2200Hz
Max Power Input: 140 Watts
Tweeter: 1″ Cloth Dome
Woofer: Triple 5-1/4″ Aramid Fiber
Cabinet: CARB2 Rated MDF
Cabinet Finish: Black Ash Vinyl
Port: 3 x Dual Flared
Binding Posts: 5 – Way Metal
Dimensions (WxHxD) : 7.09″ x 40″ x 9.21″

Amazon Auto Links: No products found.
Amazon Auto Links: Could not resolve the given unit type, . Please be sure to update the auto-insert definition if you have deleted the unit.