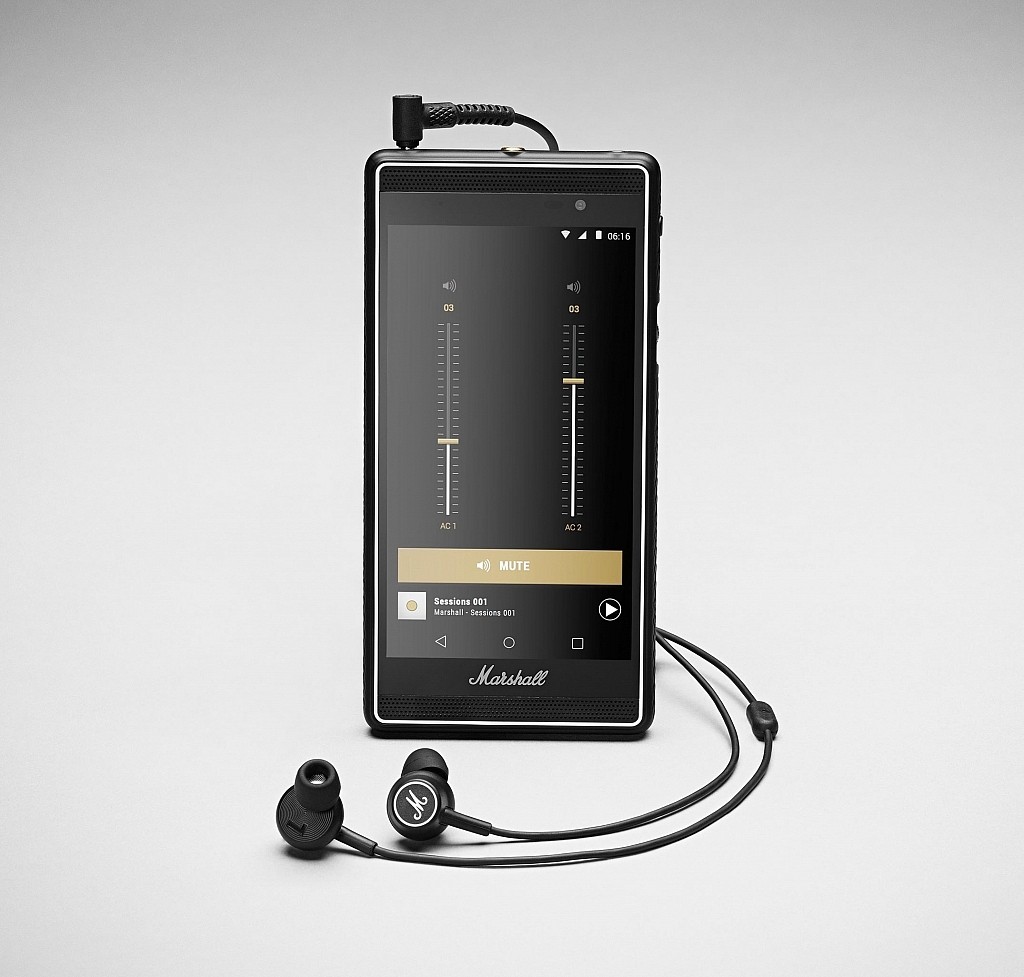 "La rivoluzione è iniziata". È L'headline con cui viene presentato il Marshal London, lo smartphone espressamente pensato come player musicale portatile di alto livello. Arriva il 17 agosto 2015, ma è già in pre-order. Scopriamolo insieme.
Lo abbiamo già detto e lo ripetiamo ancora una volta: lo smartphone è il più diffuso player musicale al mondo. Ne abbiano buona pace gli audiofili integralisti di lungo corso.
Certo, c'è smartphone e smartphone e molti sono in grado di riprodurre i FLAC fino a 192 KHz.
Marshall, leader mondiale del settore amplificatori per chitarra e di recente approdato con successo al settore cuffie, presenta il suo smartphone Marshall London come the loudest mobile phone on Earth.
Due gli speakers frontali in dotazione al telefono, per chi vuole infastidire (e qui proprio ad alto volume) i malcapitati vicini in viaggio sullo stesso autobus.
Un solo click per accedere alla libreria musicale del Marshall London: grazie all'M-Button, un sistema per controllare la riproduzione musicale a prescindere da cosa stia accadendo sullo schermo dello smartphone.
Il controllo del volume avviene grazie a una scroll wheel, che insiste su ben due jack cuffia!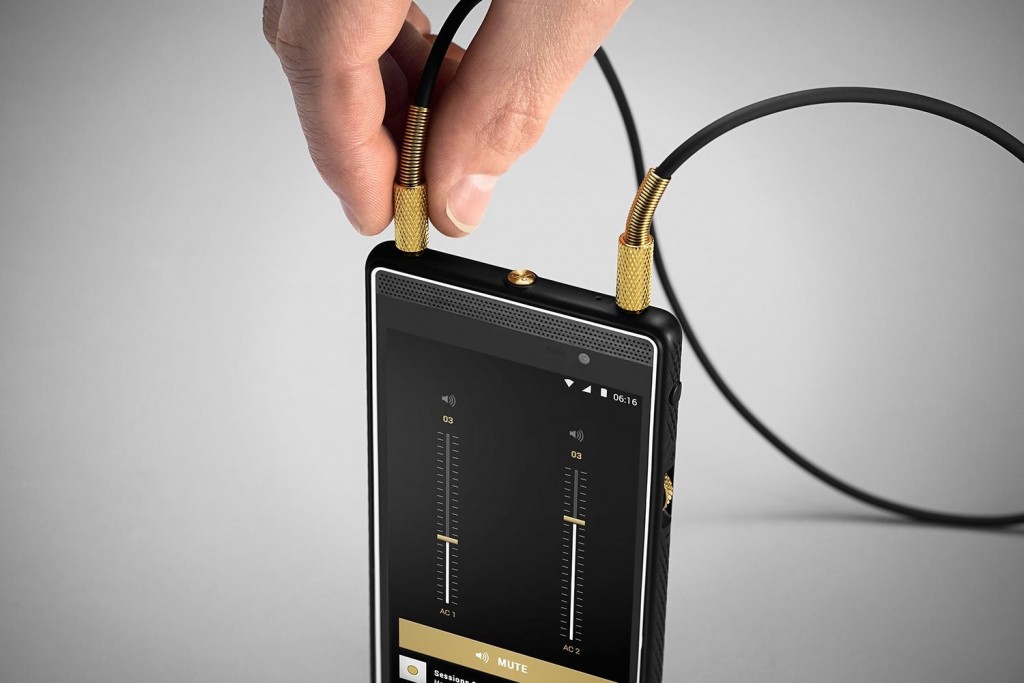 Sì, vabbè, ma il suono? La conversione da digitale ad analogico non è lasciata al caso, bensì affidata a un DAC interno basato sul Cirrus Logic WM8281; in pratica tutto il processo di riproduzione audio è separato dalle funzioni smartphone! Ovviamente i FLAC sono ampiamente supportati.
L'M-BUTTON che citavamo poc'anzi serve anche a inserire l'equalizzatore, che ha tantissimi preset ma che è liberamente configurabile.
E le cuffie? In dotazione ci sono le Marshall Mode, di tipo in-ear.
Sul fronte telefonia, ma non solo, troviamo a bordo il Bluetooth aptX, una DJ-App che non mancherà di divertire soprattutto i più giovani, un doppio microfono a riduzione di rumore e, preinstallato, c'è LoopStack, un registratore a 4 tracce (!).
E i selfie? Bastano 8 mega pixel in autofocus? E le foto dove le metto? Sono 16 i Giga disponibili a bordo, espandibili via Micro SD.
Che manca? Ah, sì: il supporto LTE, il display di 4,7 pollici e i 145 grammi di peso.
Il Marshall London è basato su Android Lollipop, l'unico sistema operativo per smartphone che garantisce una bassa latenza, e monta a bordo un microprocessore Qualcomm Snapdragon 410, 1.2 GHz Quad Core.
Questa meraviglia è disponibile dal 17 agosto 2015 a 540 euro (prezzo di listino, ma voci di corridoio lo danno con un lancio a 499 euro).
Produttore: MARSHALL LONDON
Amazon Auto Links: No products found.
Amazon Auto Links: Could not resolve the given unit type, . Please be sure to update the auto-insert definition if you have deleted the unit.