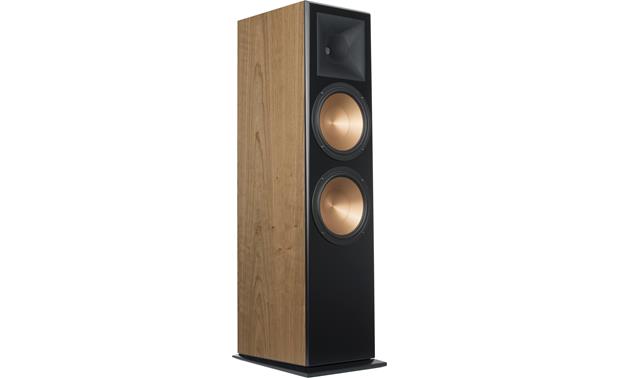 Le casse acustiche Klipsch RF7-III sfoggiano due nuovi mid-woofer in titanio. Adatte ad ambiente grandi e medio-grandi, suonano alla grande anche con pochi watt.
Il produttore americano mette in catalogo le nuove 
Klipsch RF7-III
, progettate e costruite negli Stati Uniti.
Balzano subito all'occhio per la presenza di due mid-woofer da 10 pollici in titanio e ceramica, in buona compagnia del classico tweeter a tromba di casa Klipsch, stavolta declinato nella modalità Tractrix a 90° x 90°, ovvero a larghissimo angolo di diffusione.
Il tweeter è anch'esso di nuova concezione e basato su una tromba circolare innestato in una cornice quadrata, ciò al fine di migliorare la risposta alle alte e altissime frequenze, ma anche e soprattutto per migliorare l'immagine sonora e la dinamica. La costruzione in gomma stampata compressa aggiunge uno smorzamento ad alta frequenza per ridurre la ruvidità e migliorare i dettagli. A detta dei progettisti, ciò crea il suono più pulito e naturale possibile.
I woofer in ceramica e titanio rappresentano l'apice della ricerca Klipsch: mantengono una rigidità eccezionale e una costruzione leggera, con livelli di distorsione davvero minimi.
Anche il condotto bass reflex è di nuova concezione, così come la composizione dei materiali con cui è costruito il cabinet: le nuove porte RF-7 III consentono un trasferimento dell'aria più efficiente a vantaggio di bassi più profondi e puliti
Sono pronte per il bi-ampimg e per il bi-wiring e suonano anche con i pochissimi watt degli amplificatori valvolari di gran moda (almeno qui in Italia) grazie alla sensibilità di 100 dB.
Il prezzo su strada delle Klipsch RF7-III è di 5.800 euro la coppia.
Amazon Auto Links: No products found.
Amazon Auto Links: Could not resolve the given unit type, . Please be sure to update the auto-insert definition if you have deleted the unit.