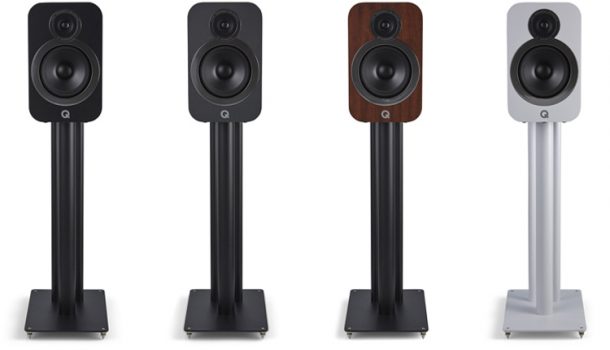 Le casse acustiche bookshelf Q Acoustics 3030i manifestano senza dubbi potenza e controllo; sono poco ingombranti, economiche e dall'ottimo suono: non resta che scoprirle insieme.
Q Acoustic è un brand molto amato in Gran Bretagna e con un piccolo ma agguerrito gruppo di estimatori anche in Italia. Le nuove arrivate Q Acoustics 3030i siamo sicuri che faranno arrivare nuovi adepti al culto della Q.
Le Q Acoustics 3030i si pongono giusto in mezzo tra i modelli 3020i e 3050i, queste ultime con collocazione da pavimento.
Q Acoustics 3030i, costruzione e altoparlanti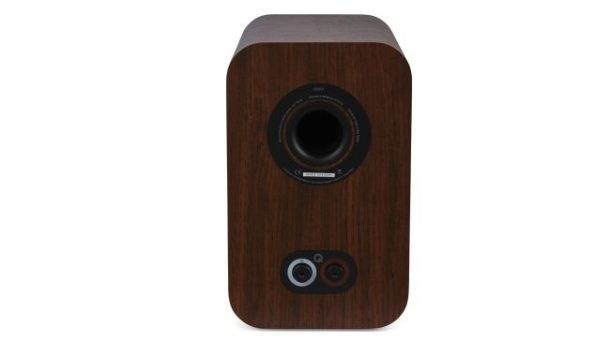 Piccoline, eleganti e facili da posizionare (sempre comunque considerando il bass reflex posteriore e quindi lasciando 40 centimetri di spazio tra la cassa e la parete di fondo), questi diffusori sono davvero ben costruiti, bel al di là di quanto farebbe presumere la classe di prezzo.
Al momento, inoltre, sono previste 4 finiture diverse, per adattarsi a diversi stili di arredamento, ma altre ne potrebbero arrivare a breve.
Il woofer è da 165 mm e sfoggia un motore nuovo di zecca in alluminio e rame, ottimizzato per essere usato con il diffusore poggiate su uno stand smilzo e derivato direttamente dal più generoso woofer presente nel modello 3050i.
Il tweeter da 22 mm è disaccopiato e apparirà come familiare a chi già è avvezzo agli speakers Q Acoustic.
Amazon Auto Links: 429: Too Many Requests ; TooManyRequests: The request was denied due to request throttling. Please verify the number of requests made per second to the Amazon Product Advertising API.
Il volume interno delle 3030i è di 12,5 litri, ben il doppio quello delle sorelline 3020i; qui siamo alle prese con un design che vuole spremere come un limone tutti i bassi possibili da ogni componente hardware e da ogni dettaglio di progettazione.
Come suonano
Le Q Acoustics 3030i vanno a inserirsi in un segmento di mercato piuttosto affollato anche da fuoriclasse come le B&W 697, ma di certo sono ostinate a combattere la loro battaglia all'ultimo sangue.
Le 3030i sono – a dispetto delle dimensioni – casse acustiche autorevoli, ricche di frequenze basse ma senza mai essere invadenti o – peggio – cafone, bensì esprimendo un controllo pressoché totale.
Sono in grado di restituire un'ottima dinamica, anche in passaggi complessi, preferendo comunque volumi generosi a quelli sussurrati.
Insomma, l'ascolto delle Q Acoustics 3030i è gratificante in tutti i sensi.
Caratteristiche tecniche diffusori bookshelf Q Acoustics 3030i
Enclosure type: 2-way reflex
Bass unit: 165 mm (6.5 in)
Treble unit: 22 mm (0.9 in)
Frequency response (+/-3 dB, -6 dB): 46 Hz – 30 kHz
Average impedance: 6 Ω
Minimum impedance: 4 Ω
Sensitivity (2.83v@1m): 88 dB
Stereo amplifier power: 25 – 75 W
AV receiver power (2 ch. driven): 50 – 145 W
Crossover frequency: 2.4 kHz
Effective volume: 12.5 L (763 cu in)
Enclosure dimensions (HxWxD): 320x200x313
Overall dimensions (HxWxD): 325x200x329
Weight (per speaker): 6.4 kg (14.1 lbs)