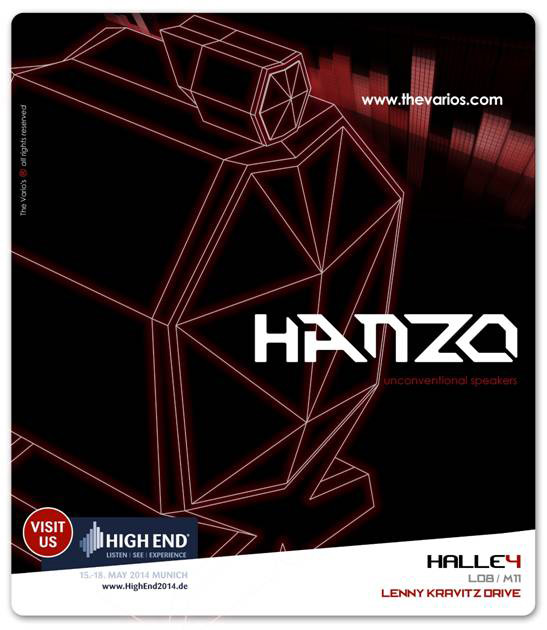 The Vario's Hanzo sone le neonate casse acustiche appartenenti alla nuova linea di casa The Vario's: la serie Hamaki. Hanzo sono i primi diffusori ad alta risoluzione.
Hanzo, detto Hanzo la Salamandra, è un personaggio della serie manga Naruto, scritto e disegnato dal mangaka Masashi Kishimoto. È stato il leader del Villaggio della Pioggia prima di Nagato che lo uccise per vendicare la morte di Yahiko.
Ora è anche il nome di questi nuovissimi diffusori, che verranno presentati ufficialmente a Monaco all'HIGH END SHOW 2014 – Hall 4, Stand L08/M11. Abbiamo ricevuto il comunicato dalla The Vario's (azienda produttrice di una serie di diffusori molto originali di cui ci siamo occupati recentemente) che, a parte la locandina in apertura, ha voluto mantenere il riserbo e non ci ha fornito altro.
Produttore: THE VARIO'S